Are you ready to embark on an unforgettable outdoor adventure? We're excited to announce the launch of The Helly Hansen and Wired For Adventure Guide to Hiking in the UK. This free 28-page PDF guide is the perfect companion for anyone looking to explore the stunning landscapes of the UK while hiking.
Designed for those who live in the UK and are passionate about hiking and the great outdoors, this inspirational guide provides an overview of eight incredible hikes across the UK. From leisurely strolls to challenging treks, our guide has something for every occasion and skill level.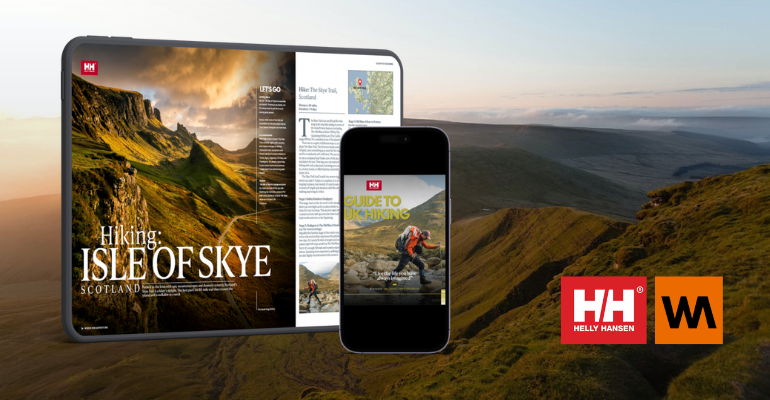 Inside the guide, you'll find:
Route descriptions for 8 amazing UK hikes, each varying in length and difficulty, so you can choose the perfect adventure.
Interviews with experienced mountain rescue team members, offering valuable insights and stories from their time in the outdoors.
A sample hiking kit list to help you choose the right gear for your next hike, ensuring you're well-prepared and comfortable on your next adventure.
Our goal with this guide is to inspire you to get outside and explore the beauty of the UK's hiking trails. Whether you're a seasoned hiker or a newcomer to the activity, this guide offers the perfect blend of information and inspiration to help you plan your next adventure.
To download your free copy of the Guide to Hiking in the UK, simply fill in the form below. We'll send you the guide straight to your inbox, so you can start planning your outdoor expeditions today.
Don't forget to share your hiking experiences with us on social media. We can't wait to see where your adventures take you.
Happy trails, and see you on the path to adventure! Download the Guide now.