Every summer comes with a decision. Should you get out on the trails and adventure or bask in the sun with good wine, good food, and good company. With Royal Robbins' new women's collection, the decision has been made for you. You do both!
Launched in Cotswold Outdoor this April, this essentials collection consists of practical but stylish pieces that will take you from trail to table, brunch to bike and coast to cabin. Just get dressed and go. And go fearlessly.
Their garments are not afraid to play, so neither should you be. The anti-wrinkle, anti-stain, quick-drying fabrics mean that whether it's muddy trails or red wine tales, you'll be back for round two as stylish as ever.
Royal Robbins was founded by Liz and Royal Robbins, world-renowned climbers and members of the group who coined 'clean climbing' in the 1960s.  The movement was dedicated to scaling incredible peaks without damaging the rocks. It requires care, attention and dedication to achieve this, which is exactly what has been poured into this collection. It promises social and environmental sustainability without compromising on performance.
The Spotless Evolution range has Royal Robbins' famed HeiQ anti-stain technology which uses environmentally and socially safe alternatives to harmful chemicals. They also strive to use low-impact fabrics like recycled polyester and hemp. With Royal Robbins you can be confident that your activewear is having as little impact on the environment as possible, even if you've chosen a light lunch over mountaineering that day.
Discover the new Royal Robbins Range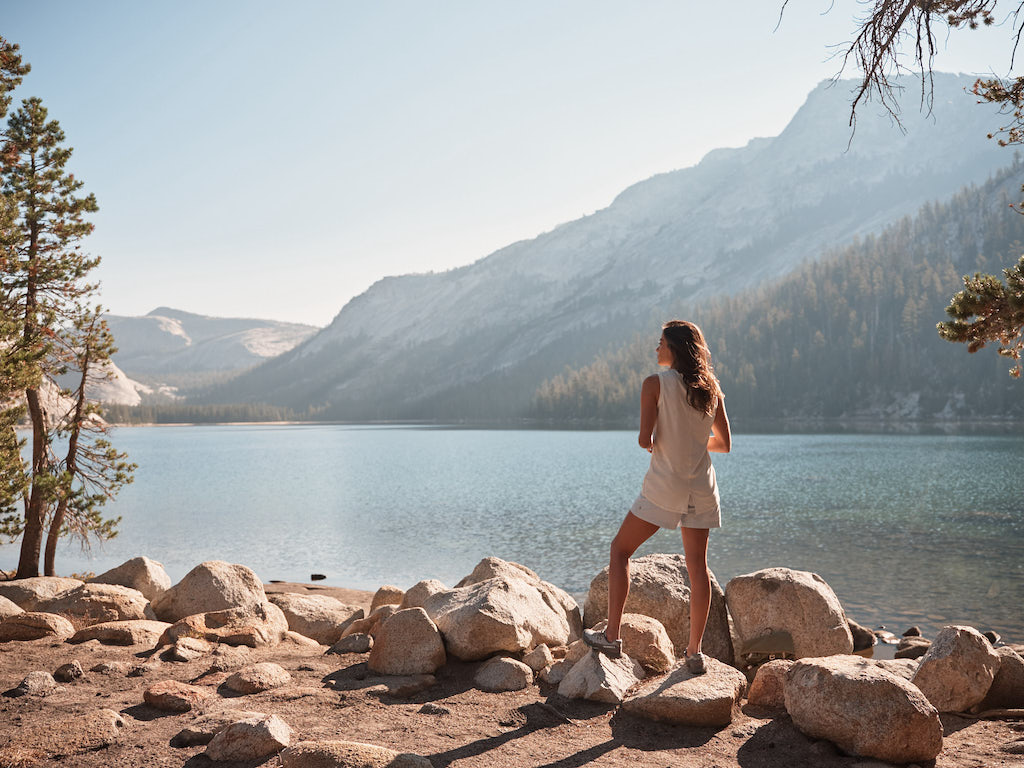 The collection available at Cotswold Outdoors comprises of six pieces of women's activewear that are ready for anything. The Spotless Evolution Short, Dress and Jogger will get you adventuring without stress. You have full freedom of movement, with four-way stretch fabric, while your belongings stay safe and sound in hidden zip-pockets. They're also fully equipped with HeiQ anti-stain technology to keep you adventuring all summer long.
The whole range is lightweight and packable, but the Featherweight Slub Tank takes this to the next level. It's made of anti-wrinkle, breathable, sustainable cotton and recycled polyester so you stay comfortable from dawn to dusk. Rounding out the collection are the Vacationer Dress and Tank. They combine a distinctly feminine style with durability and performance, delivering on Royal Robbins' promise that you only have to 'dress once' for your day. The collection is the epitome of versatility, and ready for anything summer throws at you.
Royal Robbins makes comfort, style and sustainability simple. Find the new women's collection at Cotswold Outdoor online and in store.