www.shinshields.com | £15.99
Having just been introduced to this skiing malarkey I found the boots a little uncomfortable to begin with, especially on the shins where you exert a fair amount of pressure. As a newbie I was soon feeling the pain. I was told that a lot of skiers and snowboarders, whether new or experienced, can suffer from the same problems which can cause minor discomfort to full on shin splints.
While on my ski trip I was lucky enough to meet a guy called Richard Murray and, being as he is the co-founder of Shin Shields, he donated a pair for me to try out on the slopes.
Using state-of-the-art PORON XRD impact technology, the Shin Shields pad slips into your sock to give you a small but very effective cushion that will absorb up to 90 percent of impact energy. The impact absorption should, in theory, eliminate any bruising and minimise injury from shin splints as it disperses the energy away from the impact area.
The XRD material is a thin, open cell foam that will keep performing, use after use, so you should only have to buy one pair. It's a flexible alternative to traditional, bulky padding.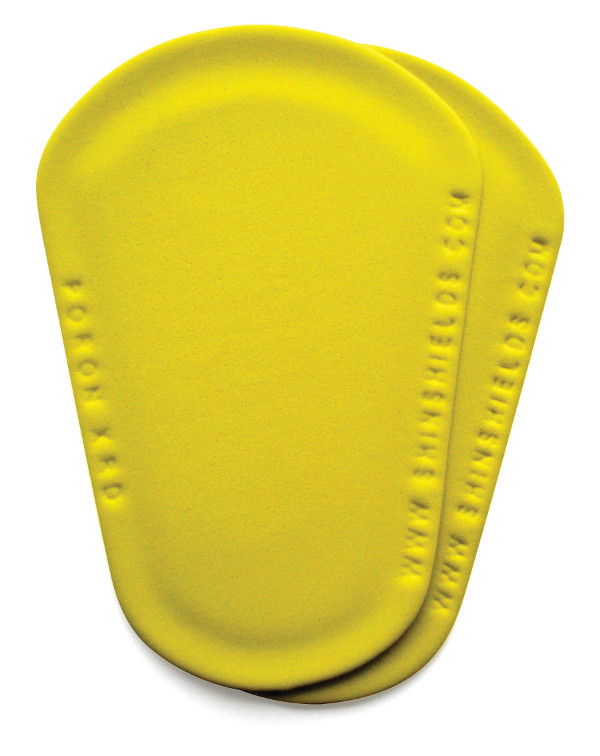 In use the Shin Shields were that comfortable that I forgot that I had them in place until it came to the time when I had to take my socks off. However, despite feeling like I wasn't even wearing them, they performed excellently. There was no shin discomfort whatsoever while wearing these (I ended up using them all week) and they're now a permanent part of my ski outfit along with my helmet and gloves.
Are they worth the small investment? Absolutely. You can buy them from the Shin Shields website and there's no need to measure your shins as one size fits all.