We tested out The North Face Go-Go Cargo Pant in men's to find out everything you need to know before you buy. Here's what we found out…
www.thenorthface.com | £129
Do you remember that early episode of Friends where Chandler has a cigarette for the first time in two years? I think I must have had a similar look of ecstasy on my face when I first put on the The North Face Go-Go Cargo Pant. They fit me better than I thought any ski trousers could fit and I love the looks: slightly flared and boarder-ish (they're designed for both skiers and boarders), they make a statement without being too obvious. It's definitely love at first sight.
Technically, the pants score highly too. They're made of TNF's HyVent fabric that's waterproof and breathable, and in case you still overheat (no fabric's breathable enough to keep you cool while spring skiing) they've got ventilation zips the length of the inner thighs. On the knees and bum they're reinforced with the company's Heatseeker Eco insulation; great if you're boarding especially.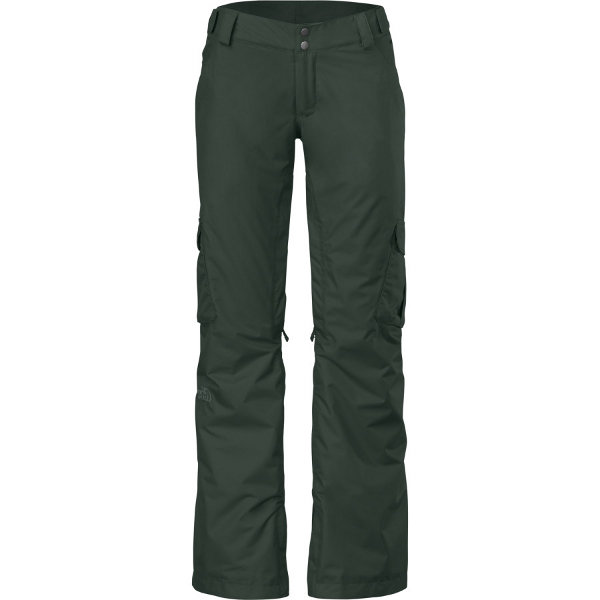 The trousers have two fleece-lined, zipped hand-warmer pockets, the right one with an ingenious device to put your key on. There are also two cargo pockets that do up with Velcro and poppers, and two bum pockets that do up the same way. And these poppers aren't ordinary – they add to the trousers' funky design. The pants' waist adjuster's the best I've tried yet; the ankle gaiter's elasticated with no Velcro or poppers for minimum fuss.
Downsides? If you go for the green ones, like the test pair, beware of comments that you look like a paramedic or a council worker. I can take it though.
The North Face Go-Go Cargo Pant Verdict
Everything's right about these snowsport pants, I really couldn't fault them.