Female ultra-distance runner and The North Face athlete, Fernanda Maciel, has broken the world record for the fastest female time up and down Mount Kilimanjaro, completing the feat in an incredible 10 hours and six minutes.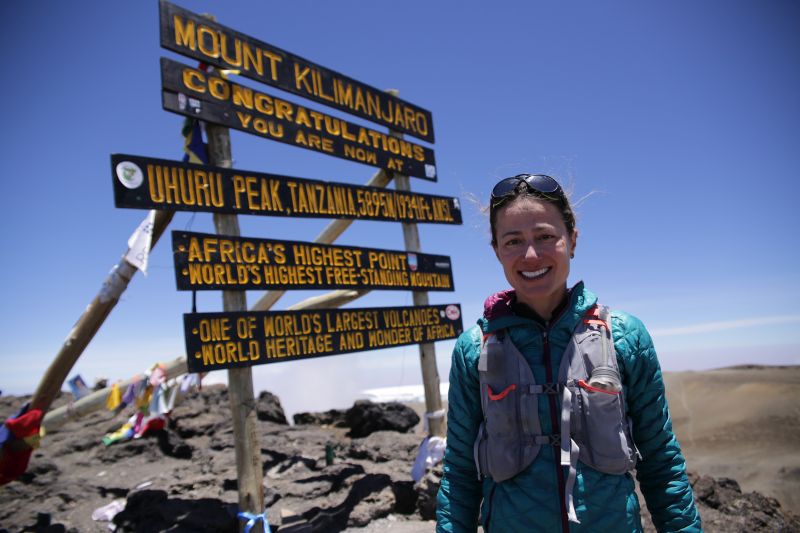 Fernanda ran the Tanzanian route starting from Umbwe Gate and then down to the Mweka Gate, smashing the previous world record of 12 hours and 58 minutes, which was held by Anne-Marie Flammersfeld in 2015.
>>> Related: how to climb Mount Kilimanjaro.
Fernanda is exceptionally pleased with her result as she has been dreaming of taking on this magnificent 5,895m African mountain for many years. She wanted to tackle another high-mountain after her world record-breaking achievement of being the first female to run up and down Aconcagua, the highest peak in the Americas at 6,691m, in under 24 hours. She did so in 22 hours and 52 minutes to be exact.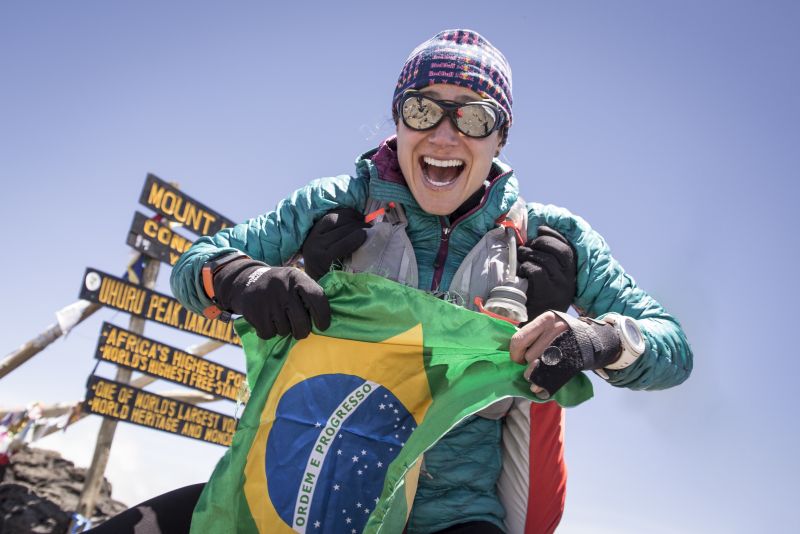 The run up and down Mount Kilimanjaro didn't come without its challenges, just two days before in training, a rock avalanche came down while she was running at 5,200m. "Imagine rocks as large as fridges hurtling towards you!" she explains in a recent interview with The North Face. "It was scary, but I shielded my body quickly and all was okay." She continued.
>>> See: 13 photos that will make you want to climb Mount Kilimanjaro immediately.
Looking back on reaching Mount Kilimanjaro's summit, after just over seven hours of running, Fernanda said: "Reaching the summit was a very special moment for me, full of peace. It was beautiful to see the Stella Glacier mixed with the Vulcan terrain at the top of Kilimanjaro. I had an incredible day of running, it was magic."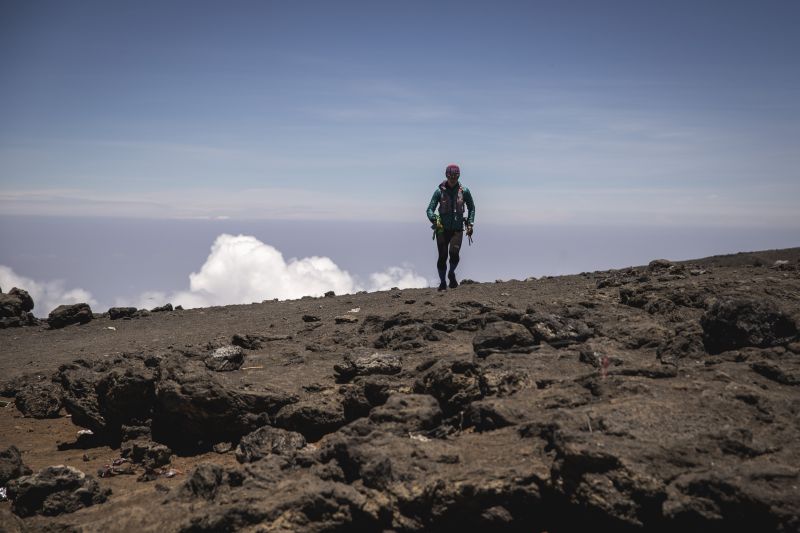 As well as being an incredible athlete, Fernanda is also a lawyer and she wants to inspire more females to try ultra-distance running in the mountains. She says that running high in the mountains is such a different style of exploration and it is an amazing experience.
>>> Check out: 10 things I wish I knew before climbing Mount Kilimanjaro.
You can see more of Fernanda's incredible record-breaking achievements by taking a look at The North Face's Facebook, Instagram or Twitter pages.