Sadly, not everyone has the luxury of spending a large quantity of their time up in the mountains, or hiking glorious landscapes while exploring the earth's secrets. No, sometimes responsibilities come knocking and you've got no other option but to answer their call, rather than the call of the mountains. To combat that, we've teamed up with rucksack manufacturer Osprey to highlight some of the best day hikes in Europe, meaning you can get a bite-sized hit of adventure no matter how busy your schedules.
1. Tre Cime di Lavaredo, Italy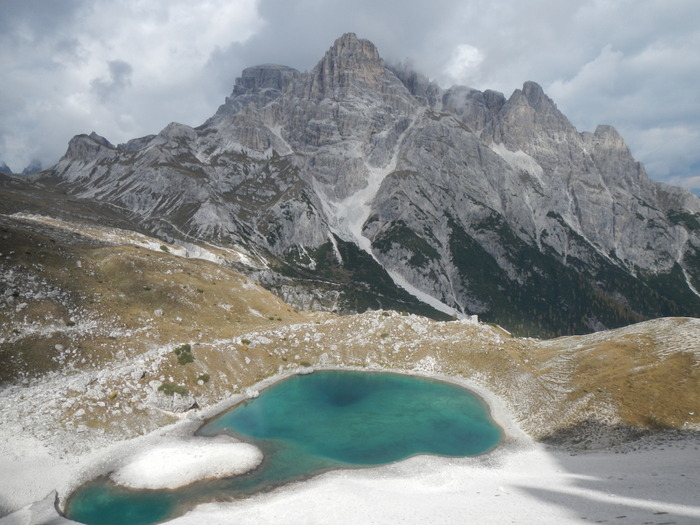 Photo: Jean Merlin
These immense rocky peaks are considered one of the most famous walks in the world, and due to the high demand these mountains face in summer, we recommend taking your stroll on a fine autumn day.
The circular walk is a fair one, with its length totaling  six miles. If you're a brisk hiker then you can complete the circuit in just over three hours, but because you'll be overwhelmed by the chimneys, cracks, and all round intensity of this corner of the Dolomites, you'll probably lose yourself and end up taking longer to walk around the mountains.
However, if you do end up going in the height of summer, then prepare for the masses, and plan to get up before sunrise. Then, you'll have a slight chance of missing the crowds, with an added bonus of watching these magnificent mountains be hit by the emerging light.
2. Oberrothorn, Switzerland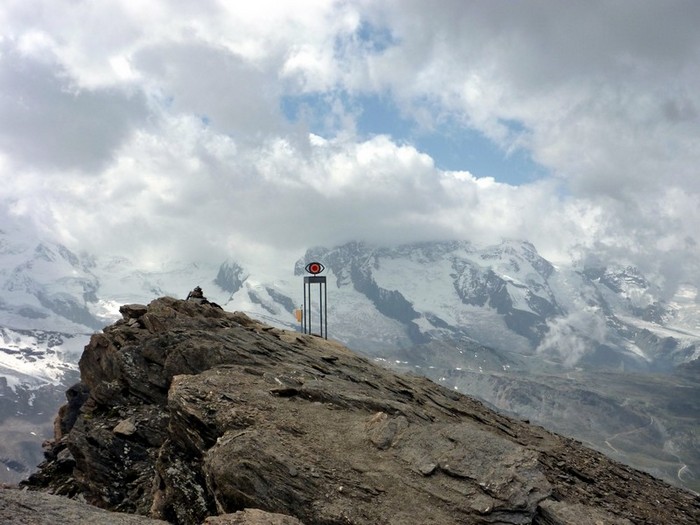 Photo: Dscnly
Standing at an impressive 3,414m, Oberrothern has a marked hiking trail to the summit making it one of the most accessible peaks in the Swiss Alps. Its smaller neighbour, the Mettelhorn, across the valley is even deemed more challenging, making the Oberrothern a perfect hike for those wanting a challenge that is not too hard to accomplish.
Once you've reached the summit you'll discover a curious monument. The eye not only marks the end of the journey, but it also looks straight towards the Matterhorn. You've just got to pray the weather is being extra co-operative, otherwise you'll see more cloud than mountain.
>>> Check out Best hikes in the world: Alpine Pass Route, Switzerland
3. Lake Bled, Slovenia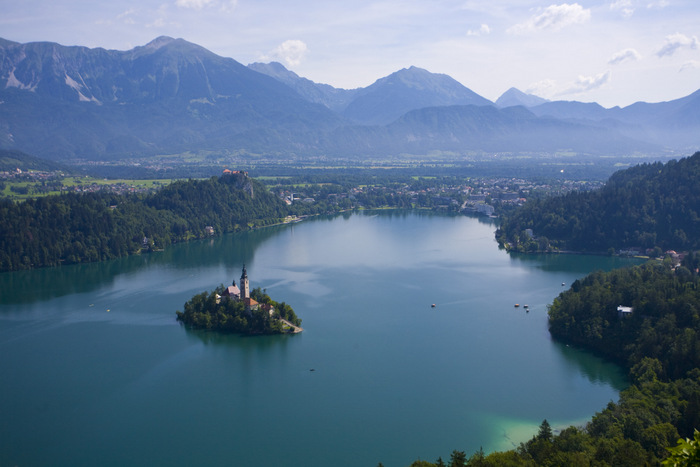 Photo: Mike Norton
Located in an incredibly picturesque environment and surrounded by mountains and forests, Lake Bled is exceptional to hike. The Lake Bled hike is a short walk, one that'll only take you an hour and fifteen. However, there are many add-ons and hidden spots awaiting discovery meaning your small wander could quite easily turn into a full-blown, all-day adventure.
With well-maintained footpaths leading to isolated hills above the lake, there's much to explore. There the medieval-era Bled Castle perched on a high rock, an abundance of hills for you to hike such as Kuhovnica, offering one of the most beautiful views of the lake, castle and island, and an intriguing and mysterious island situated in the middle of the lake.
Due to the wealth of hills, most of which only take a few hours to complete, you can genuinely personalise your Lake Bled experience, making it a unique assortment of short adventures very few would have experienced.
4. Knivskjellodden, Norway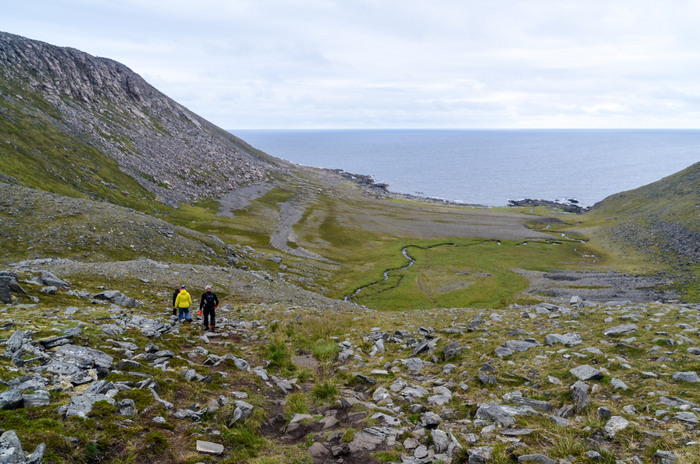 Photo: Jbdodane
Although this hike is a mere 11.2 miles and could be done in an afternoon if fit enough, this is not a walk in the park. The terrain is rough and rocky with big boulders and cracks you'll have to navigate around, with deep declines that'll leave your ankles a little bit worse for wear. The walk back isn't as strenuous as expected, but don't be surprised if you find yourself panting and puffing by the end of it.
However, don't let any of these points derail you! Not only are the sights you'll see completely worth the struggle, but you'll have walked to the northernmost point of mainland Europe, and surely that's something you'll want to boast about! As a country, Norway boasts a collection of routes that could be considered among the best hikes in Europe, so we'd also recommend checking our Besseggen Ridge, Preikestolen and Trolltunga.
>>> Watch: This dramatic drone footage of a mountain in Norway will blow your mind
5. Lauterbrunnen, Switzerland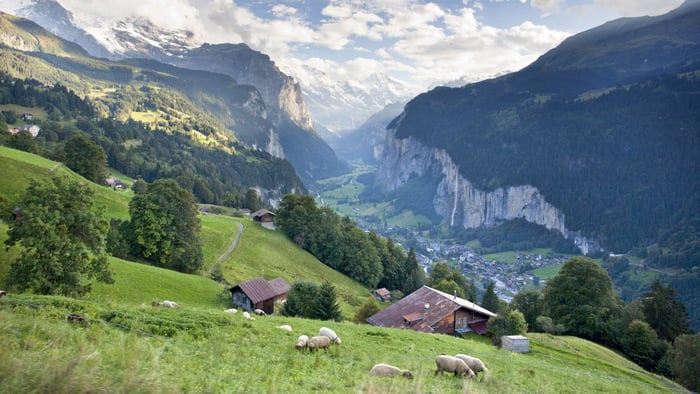 Photo: Kosala Bandara
This small slice of Swiss heaven sits at the foot of seemingly impassable cliffs, yet once you set off you'll find a vast network of pathways that offer a lifetime's worth of scenic walks and hikes. A small snippet of what Lauterbrunnen has to offer is the dramatic views of snow-capped peaks, tranquil lakes, green pastures and high-altitude waterfalls. It's scenery like this that makes it a prime location for some of the best day hikes in Europe.
One of our recommended hikes would be from the Lauterbrunnen valley to the peak of Schilthorn. Although this trek is not for the faint-hearted, the changing landscape views are well worth the added difficulty. Plus, if you're lucky enough you might stumble across a beautiful traditional mountain hut, where you can sip on cups of hot chocolate while overlooking some surreal vistas.
6. Poprad, Slovakia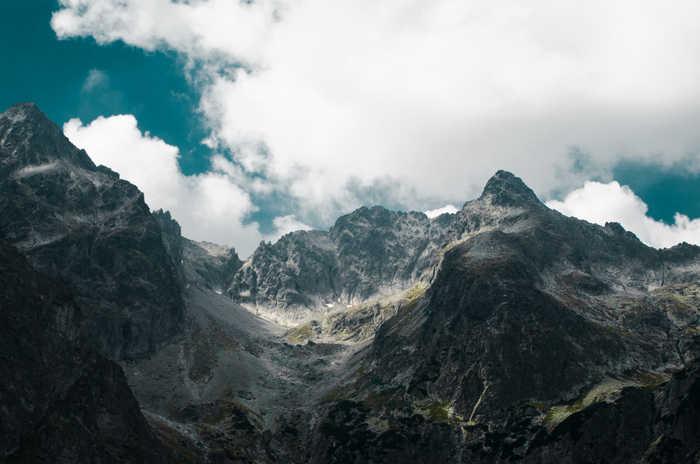 Photo: Laci
The High Tatras straddle the border between Poland and Slovakia, meaning you can reach the summit of these dramatic peaks from either country. However, Poprad – a small Slovakian city – offers a wide range of incredible hikes, perfect for someone who only has a day to explore. The best selection of trails can be found in the High Tatras National Park, just north of the town, and these range from easy strolls to the more technical for the accomplished hiker.
Of all the mountains, the Krivan is the most popular among Slovaks. It is said that every Slovak has to climb to the top at least once in his lifetime. However, if the Krivan might prove too challenging then the High Tatras National Park contains more than 100 alpine lakes, several waterfalls, and unique flora and fauna for you to explore. Plus, the Lomnicky Stit peak is accessible via cable cart meaning there's an easy alternative if summiting a mountain is your goal.
7. Wester Ross, Scotland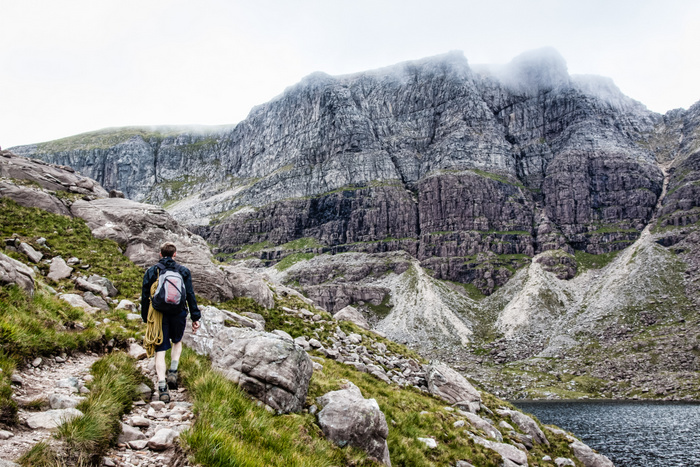 Photo: Robbie Shade
Many people find themselves attracted to Wester Ross due to its relaxed, serene nature, and quiet location. Even in the height of summer, you'll rarely find yourself bumping into anyone else due to a decline in tourism – which is perfect for the hiker wanting to fully immerse themselves in the Highland experience.
Another reason behind its popularity is the large network of pathways available to suit a range of abilities, meaning this dramatic mountain scenery is perfect for short level strolls. For easy walks, you've got strolls around Flowerdale and Loch Maree, and for more uphill treks there's the Beinn Eighe Mountain Trail and Woodland Trail, plus a walk from Mellon Udrigle to the ruined village of Slaggan walk. Of course, mountains such as the Heights of Kinlochewe are more challenging and are ideal for the regular, more experienced hiker.
>>> Check out 5 adventurous things to do in Scotland this year
The right kit for the job
Of course, no matter how long your adventure is, it pays to have the right kit. On one day hikes you'll still need enough space to carry the essentials, but you won't want to be lugging a massive rucksack with excessive weight. Osprey's new Talon 33 and Tempest 20 day packs seem like just the ticket, so we can't wait to get our hands on them.
The packs are full of indispensable features and, if they are anything like Osprey's other products, they'll be built to an exceptional standard. The good news is Osprey are launching the products early, so you can get your hands on the latest in rucksack technology any moment now. Find out more here.