Night walks offer a whole new perspective on our outdoor world and bring an edge of mystery and risk that you don't get with hiking during the day. It's a fantastic way to explore some of our country's fantastic hiking trails, with less of the crowds that they usually attract. On a clear night you'll also get sensational views of the night sky, with the opportunity to spot a multitude of stars and constellations, scattered across an inky black sky.
Night walks are not without their risks however, and taking precautions is necessary. Never embark on a night walk without the proper equipment; you'll need everything you would normally take hiking as well as a decent hiking headtorch or flashlight. The torch on your phone won't be nearly as reliable or convenient and can cause smartphones to run out of battery quickly, leaving you not only without a phone but also without a light. Don't forget to pack binoculars, too, for a magnified look at the immense night sky.
We teamed up with the guys at GP Batteries, specialists in rechargeable energy, to find the top five night walks here in the UK.
Keswick, Cumbria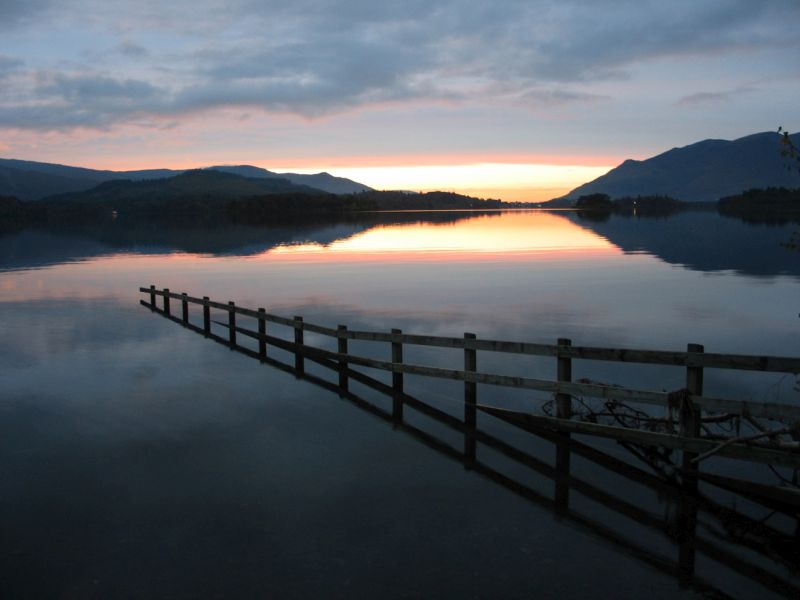 Photo: I-hunter
If you're new to night walks, you might want to start with this easy short walk from the Lakeside Car Park in Keswick to Friar's Crag, which overlooks the Derwentwater Lake. It's a fairly flat trail which is easy to follow with your torch, leaving you free to focus on the enchanting coo of tawny owls in the trees alongside the path. At the end of the trail you'll come across a peaceful bench at a viewing point, which is an excellent spot for stargazing and taking in the quiet darkness of the sleeping lake.
Wicken Fen, Cambridgeshire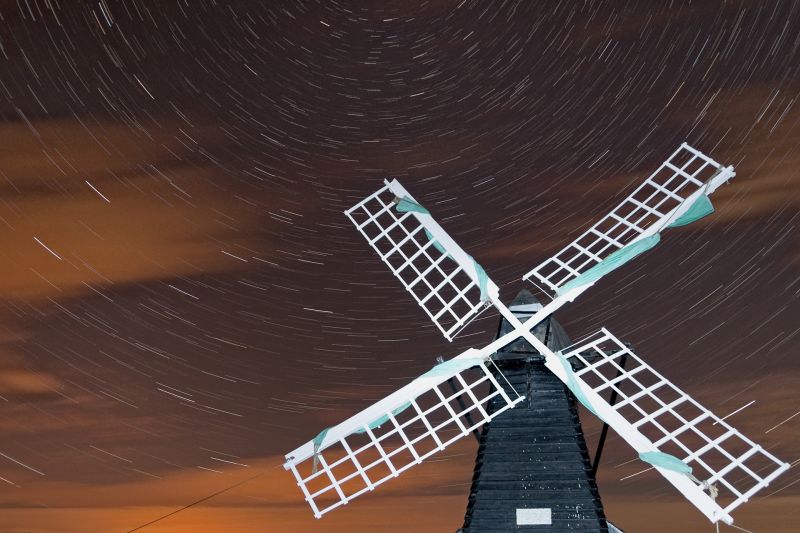 Photo: Andrew Stawarz
Cared for primarily by the National Trust, Wicken Fen is known for it's expansive skies and diverse wildlife, which is all best appreciated on a night walk through its marshy lowlands. The large wetland is traversed by a series of boardwalks, allowing you to get up close and personal with the unique wildlife of the waterways. Night walks in June or July might even catch you a glimpse of the lapwing and redshannk glow worms to light your way.
Llyn Llydaw, Snowdonia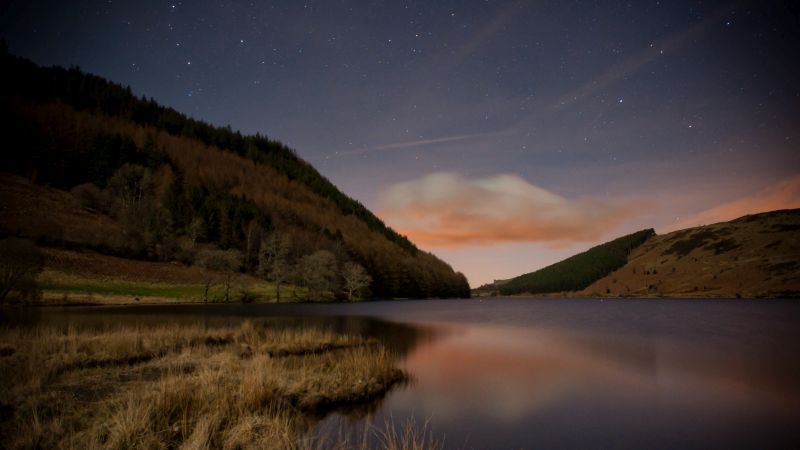 Photo: Stuart Madden
A fantastic spot for night photography is the beautiful Llyn Llydaw on the flanks of Snowdon, which can be reached by following the Miners' Track up from Pen y Pass. The track is easy to follow, making it perfect for night walks. Head there on a clear night to get a stunning shot of moonlight bouncing off the rippling lake as stars twinkle mischievously overhead. Good conditions will also allow you to continue up to Glaslyn Lake and return using the PYG track.
Mam Tor, Peak District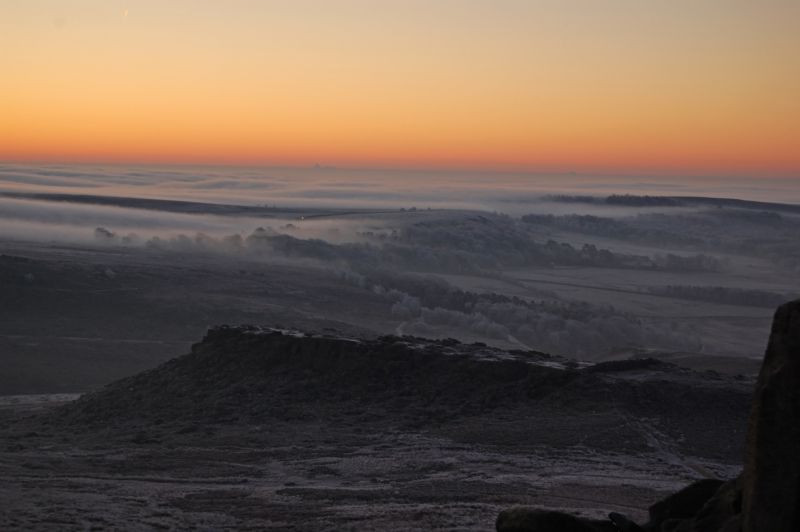 Photo: Dom Crossley
Head up the affectionately known Mam Tor in the Peak District at night for panoramic views of the night sky with very little light pollution. It's a slightly tricky ascent with some steps and uneven ground, so it's even more essential that you have a good quality torch to confidently light the way. You may encounter barn owls and bats as you make your way up this Bronze Age hill fort to reach the summit, where you will be rewarded with a sea of constellations to spot.
Barbury Castle and the Ridgeway, Wiltshire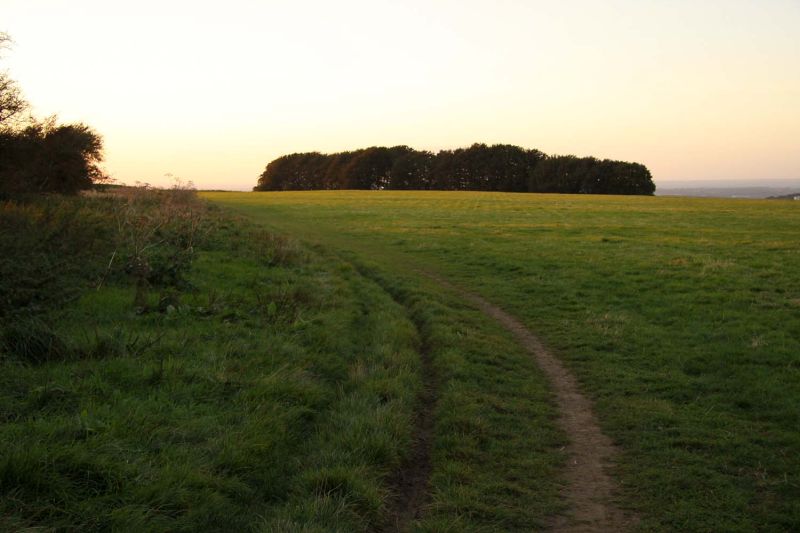 Photo: Steve Daniels
Take a night stroll along the Ridgeway in Wiltshire, which is said to be Europe's oldest road. Go late enough and you may even catch the sunrise from Barbury Castle as the mist clears over the Marlborough Downs. The downland terrain is easy enough to navigate, and the route starts and finishes at Barbury Castle Country Park.
Essential kit for night walks
Water and snacks
Spare warm clothing
Mobile phone
Navigational equipment
Power bank and spare batteries
Waterprooofs
Binoculars
For illumination that won't let you down, we love the dependable GP Batteries PR57 Design Beam, which is a 1000 lumens flashlight with a micro USB port for easy and convenient charging. Or try the brand's new PHR15 Xplor head torch if you prefer to be hands-free. The 10000mAh M Series powerbank is also incredibly handy for all your adventures, offering the reassurance of a fully charged device on night walks.