The Canadian province of Alberta has long been a hot location for the filming of many Hollywood films and we can certainly understand why. With the towering mountains of the Canadian Rockies and the unbelievable Banff National Park, there's no doubt that Alberta has that something special.
Greta Lietuvninkaite spent a year in the province and has chosen six stunning locations that proved to her there is nothing more relaxing and inspiring than these magical places.
1. Johnston Canyon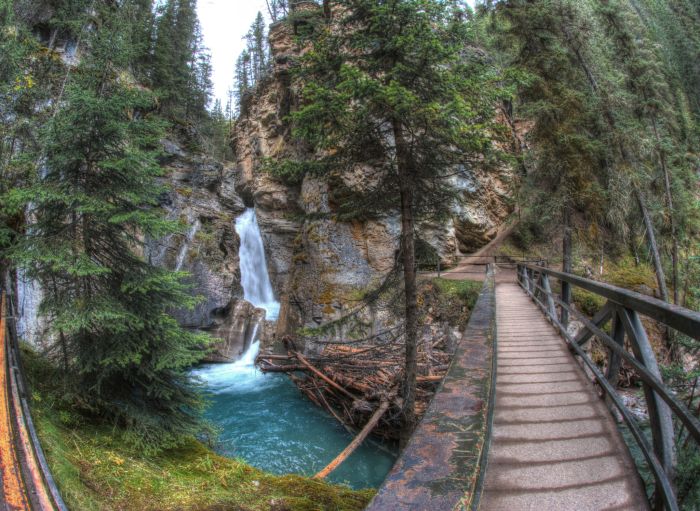 Photo: Cocoabiscuit
When we hear the word 'canyon', most of us instantly imagine the Grand Canyon as the master of all. Even though the latter may have no equal, in Alberta you might unexpectedly find amazing canyons you never knew existed.
Johnston Canyon is one of them and it's located in Banff National Park. It's well known among locals as well as tourists, who enjoy both summer and winter activities while visiting. The canyon not only offers stunning scenery, full of steep rough rocks and blue water underneath, but also famous frozen waterfalls during wintertime.
Trails are easy and not too steep, including a number of footbridges and sightseeing stops. And if you're patient enough, you might even reach mysterious ink pots at the end.
2. Maligne Canyon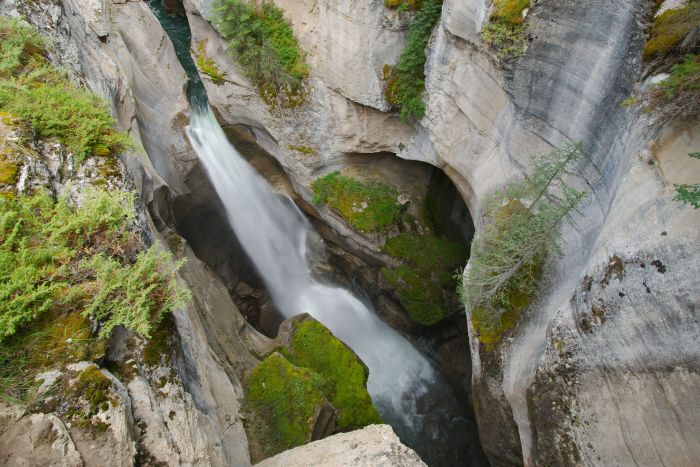 Photo: Sébastien Launay
Maligne Canyon is another beautiful location in Alberta that attracts tourists from the nearby town of Jasper. Particularly winding and narrow, it will enchant you with its multilayered rocks and swift river. This is one of the deepest gorges in the Canadian Rockies and it looks surreal in all seasons.
3. Lake Louise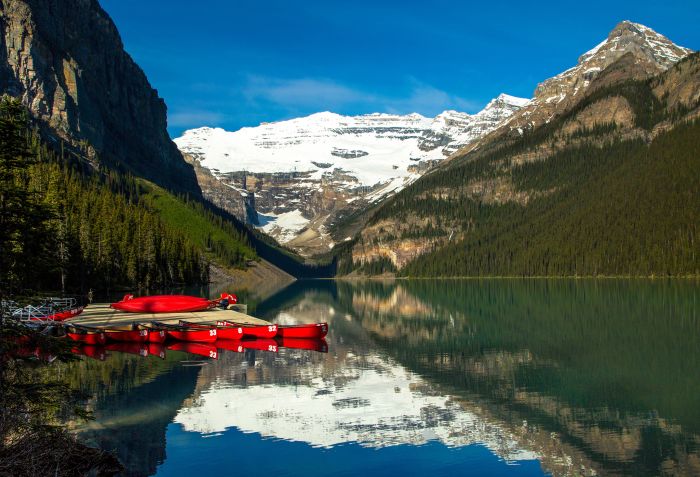 Photo: Sheila Sund
Before sending a postcard to your loved ones from Canada, don't forget to visit one of the most famous tourist attractions (it will probably be on that postcard). This pure, lucid glacial lake is known for it's stunning beauty, turquoise colour and unbelievable scenery and is surrounded by high Canadian Rockies as well as dense forests.
4. Moraine Lake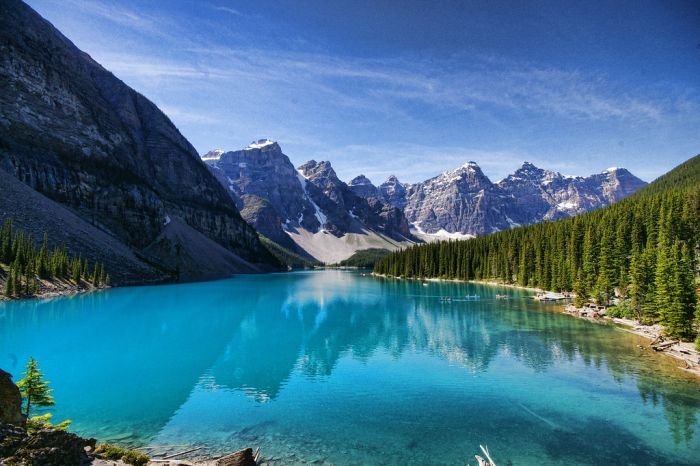 Photo: Jobar123
Pretty close to the previous lake, Moraine Lake also offers you stunning Canadian scenery. High mountain peaks, coniferous forest and astounding water purity all combine to create a magical atmosphere. One useful tip: Visit this amazing spot early in the morning to avoid the masses of tourists but keep the bear spray on hand!
5. Banff Town Centre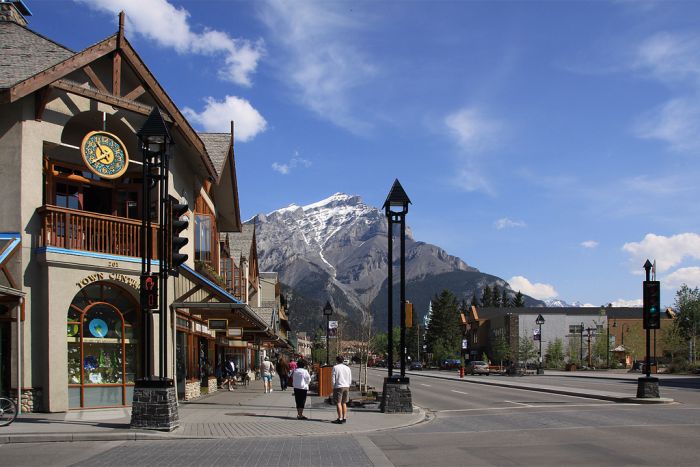 Photo: Marilyn Peddle
Tired of canyons and lakes? Then you'll have to explore one the most protected and gorgeous mountain towns on Earth. In Banff you will find everything you want from homely coffee houses to fancy restaurants and shops, bars, pubs, parks as well as various hikes.
You could enjoy a drink on a roof terrace, throw a barbecue party in the park or take a trip on the Banff Gondola for incredible panoramic views. Banff is busy almost year-round, so don't forget to book a room with a view to the Rockies in advance.
6. Icefields Parkway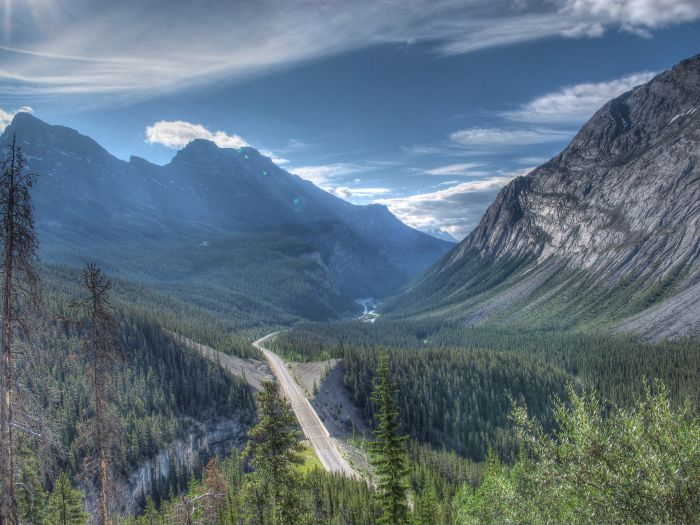 Photo: David Grant
Another must-see spot in the province of Alberta is one of the most beautiful journeys on the planet, known as Icefields Parkway. This 144-mile road, linking Lake Louise and Jasper, offers magnificent scenery with vast valleys, towering mountains, glaciers, glacial lakes and marvellous waterfalls.
What makes the drive even more spectacular is the wildlife – be ready to spot horn sheep, deer, black bears or coyotes. And the best part? If you find a view that you want to take in for a while all you have to do is pull over and let the beauty of the Canadian Rockies work its magic.
Intro photo: David Grant