Spring is in the air, the sun is shining, and travel restrictions within the UK are gradually lifting. We can think of few better ways to celebrate than with a lap of honour around some of Britain's best circular walking routes.
To inspire that first trip away we've got together with Contours Holidays, a UK-based self-guided walking holiday company, to put together this list of five brilliant circular walking routes in Wales, Scotland, and England.
We've got something for everyone, wherever you're based and however hard you want to challenge yourself. So, let's get started.
Cotswold Round Trail – England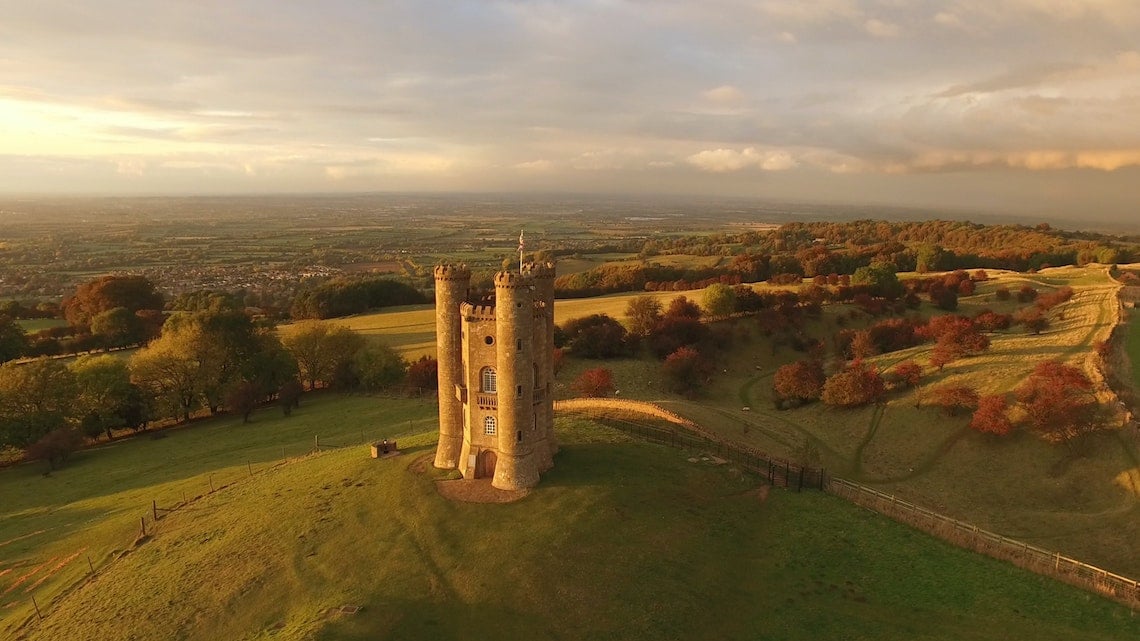 Length: 48 miles Difficulty: Easy
Wander through chocolate-box villages, climb gently rolling hills, and ramble through the green countryside as you explore the quintessentially English Cotswolds Area of Outstanding Natural Beauty.
For 48 miles this trail loops around some of the most quaint, picturesque villages in the region. But, it's not one you'll want to rush. Instead, stretch your journey out over a few days and give yourself time to soak up the friendly atmosphere of everywhere you visit.
Find out more about the Cotswold Round Trail here.
Borders Abbeys Way – Scotland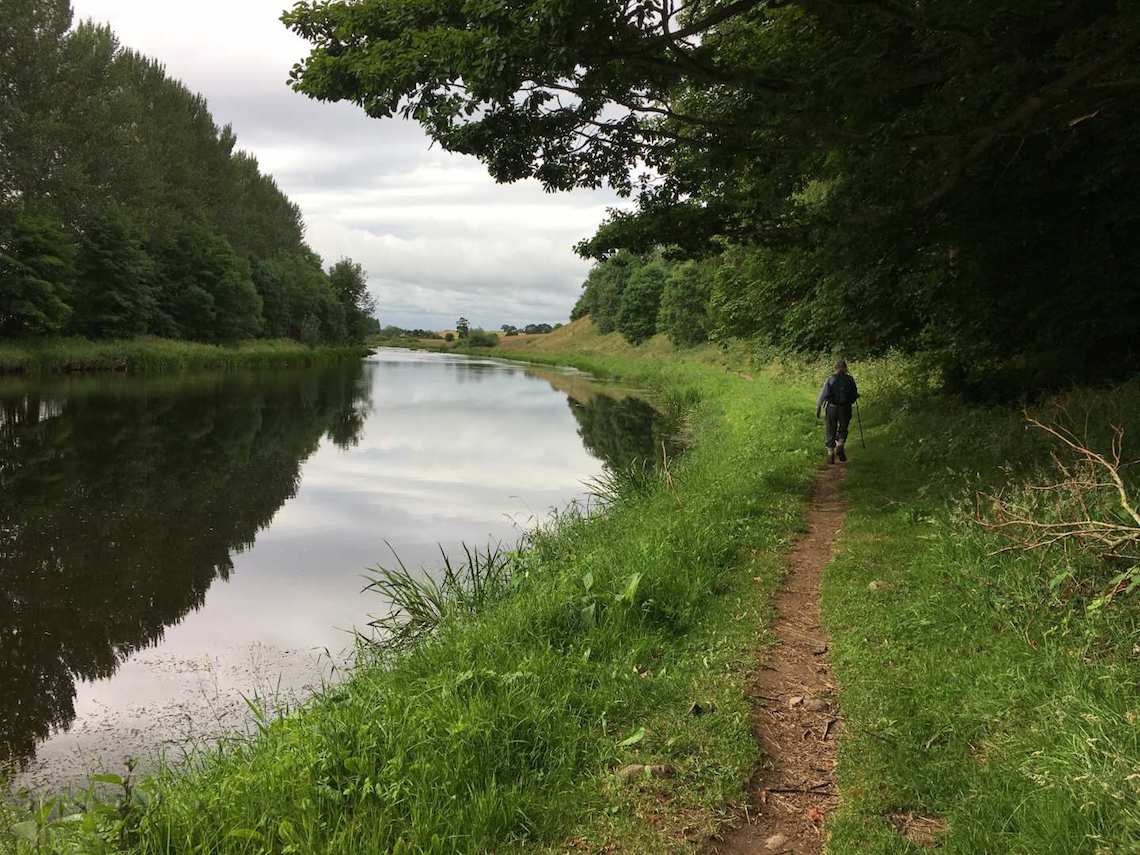 Length: 68 miles Difficulty: Moderate
Starting and ending in the border town of Jedburgh, this 68-mile loop takes travellers on a walk through time, stopping off at a number of sites that give a glimpse into the history of the Scottish borderlands.
Intrepid travellers will visit the ruins of four ancient abbeys along the way, while also exploring the characterful market towns and luscious forests that lie just north of the border with England.
Check out more information about the Borders Abbeys Way here.
Lakeland Round – England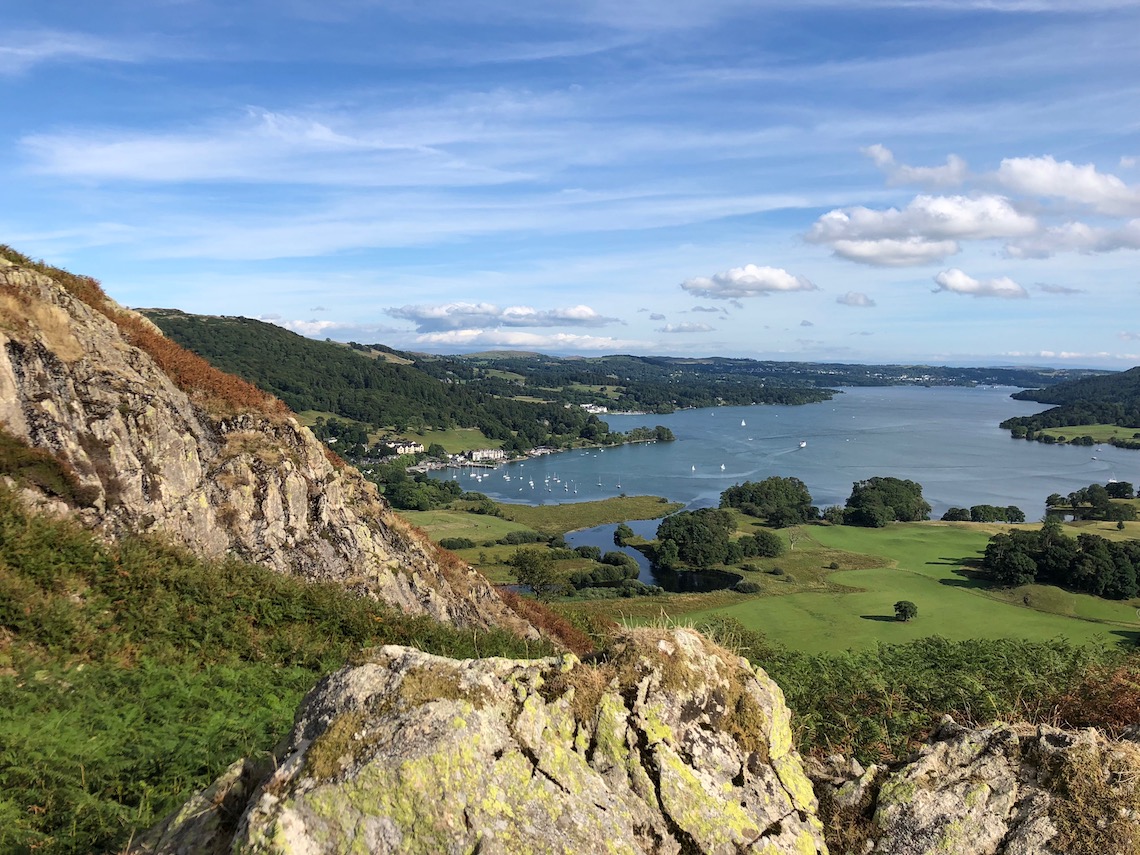 Length: 74 miles Difficulty: Demanding
If you're looking to explore England's most stunning mountainous landscape, then it has to be the Lake District.
Home to the tallest peaks in England, including Scafell Pike which stands highest at 978m above sea level, it's a paradise for hill walkers and hikers looking to put some serious miles under their soles.
The 74-mile long Lakeland Round is an ideal circular walking route to explore the area, crossing eight mountain passes, visiting 12 lakes, and stopping off at a number of lakeside villages on the way. To find out more about the Lakeland Round, head here.
Snowdon Round Mountain Route – Wales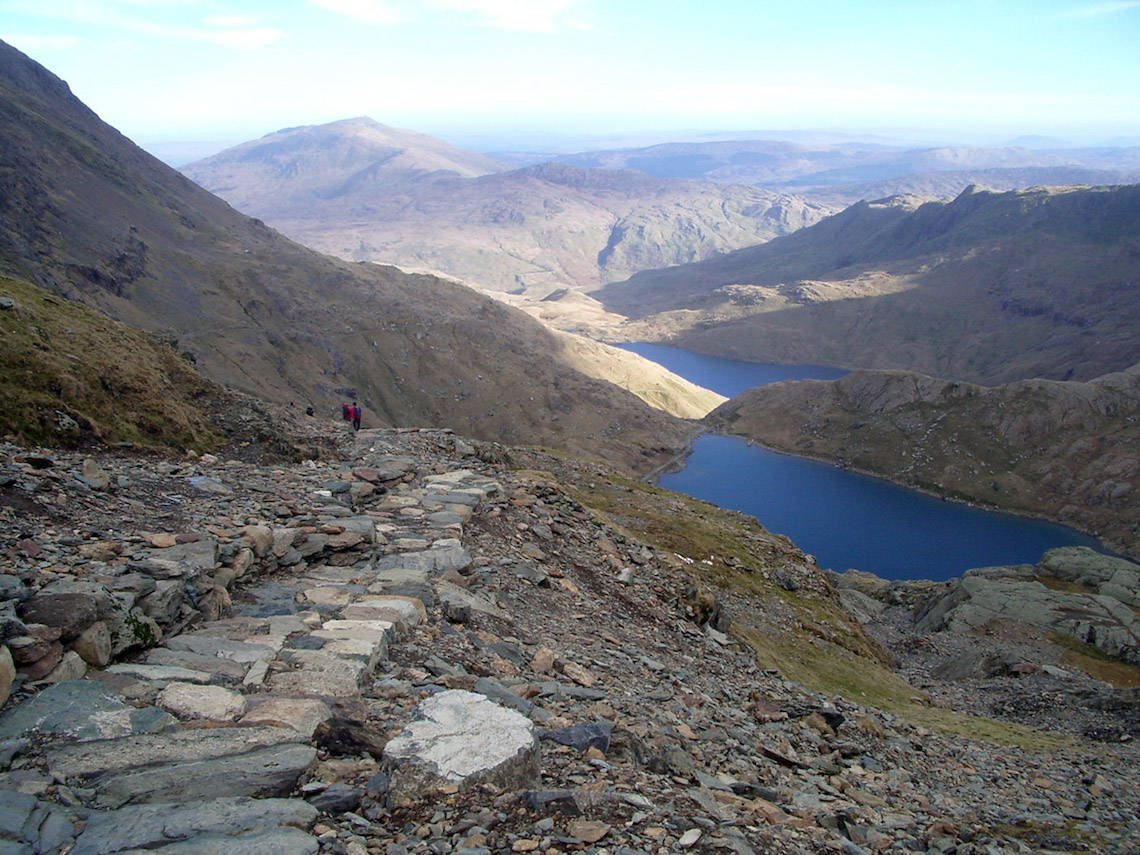 Length: 61 miles Difficulty: Very demanding
If you're looking for a challenge after almost a year cooped up inside, then this is the walking route for you.
Covering 61 miles and reaching the summit of Wales' tallest mountain, Snowdon (1,085m), along the way, conquering this trail is not for the faint-hearted. But boy, will it be worth it.
Offering views that will live long in your memory and the satisfaction of completing a truly epic challenge, there are few more rewarding circular walking routes in the UK than this. Discover more here.
White Peak Way – England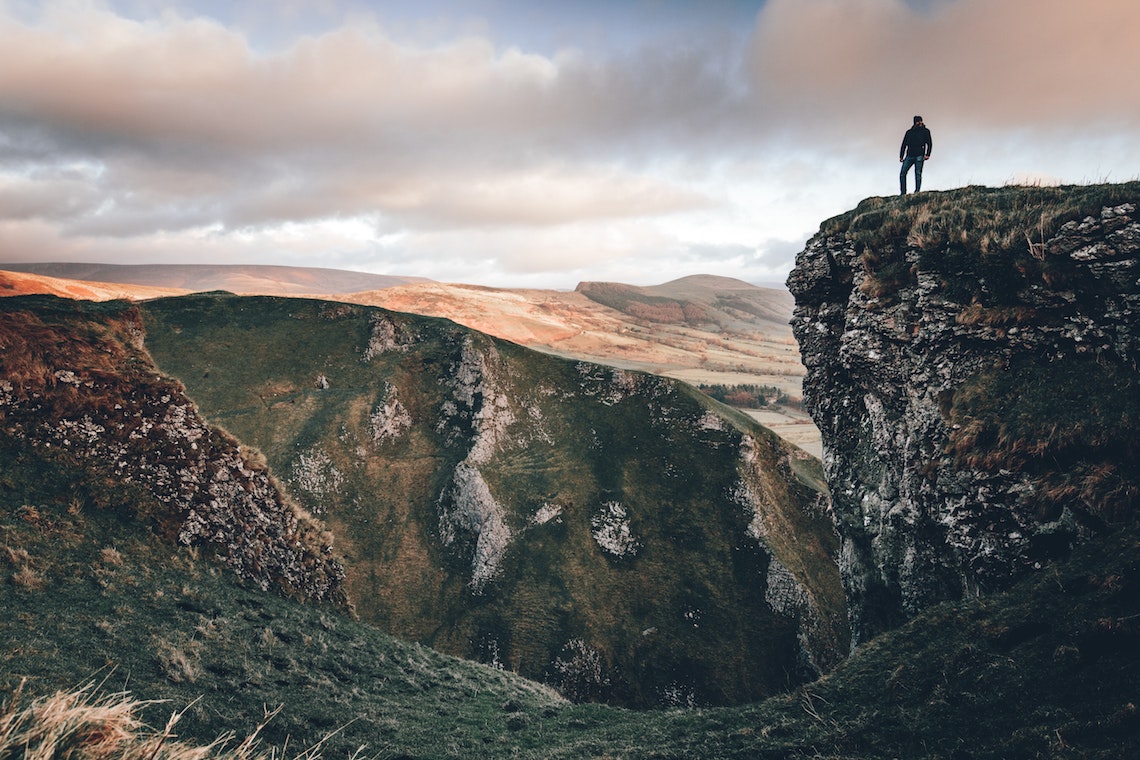 Length: 97 miles Difficulty: Demanding
Travelling through seven of the Peak Districts plunging valleys, this 97-mile loop explores the very best of England's oldest national park, the Peak District.
With stops at famous villages such as Bakewell and Castleton, and days spent walking ridges and gritstone edges that dominate this rolling landscape, this circular route is the best way to explore the Peak District by foot.
Read all about the White Peak Way here.
Tackle these circular walking routes yourself
We've brought you these routes alongside UK-based self-guided walking tour company Contours Holidays. The Contours team can help you arrange accommodation and breakfast, daily luggage transfers, maps and route guides for each day, as well as offering 24-hour emergency support during your trip.
All you have to do is lace up those hiking boots and explore the countryside. Discover Contours' full list of walking trips here today.