The footpaths of England's highest mountain need our help! The Lake District Foundation has recently launched a major national Mend Our Mountains campaign in order to raise money to fix the footpaths of Scafell Pike (978m). Those who donate will also have the chance to get their hands on some incredible and unique rewards as part of the campaign, so read on to find out more…
Scafell Pike has long been a beloved icon of our English countryside, drawing hikers and tourists from all over hoping to conquer the summit, or simply admire the view from one of the many hiking and walking trails on offer. After the end of the First World War, the mountain was gifted to the National Trust to serve as a memorial to fallen heroes, with 2018 now marking 100 years since that date. From a poignant place to reflect on the past, to a training ground to prepare for future adventures, Scafell Pike has long been a prized part of our national heritage.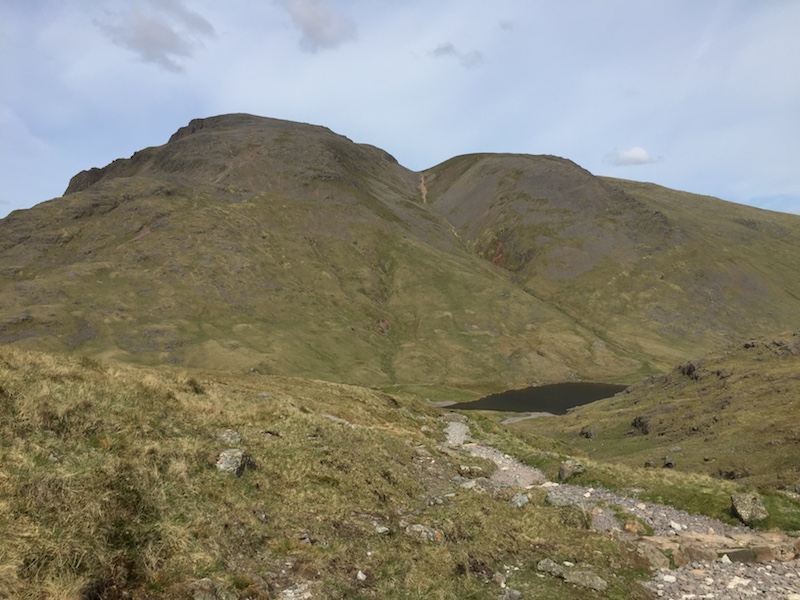 Photo: Fix the Fells 
The sheer volume of visitors that Scafell Pike receives, alongside erosion from weather events, has left Scafell Pike in a troubling situation. Paths have been widened by footfall, and soil washed away, leading to the collapse of fragile mountain habitats. Since devastating flooding throughout the Lake District in 2015, work has been ongoing to rectify the situation – and now they need your help.
Because of the nature of the location, mending the paths and reversing erosion takes an awful lot of time and money due to ranger costs, hazardous access and airlifts. The Mend Our Mountains crowdfunding campaign, co-ordinated by the Lake District Foundation, aims to raise £20,000 for urgent repairs to the pathways on Scafell Pike, as well as to rebuild and improve pathway drainage and reinforce edges.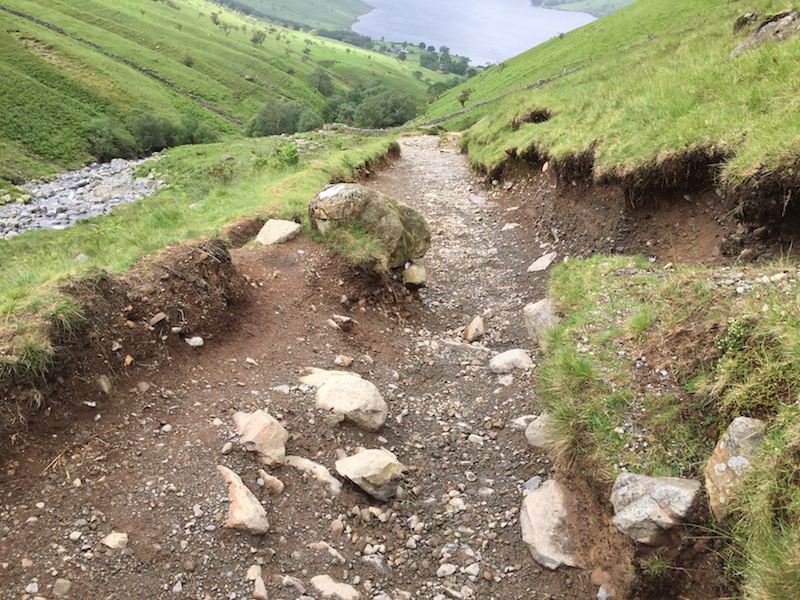 Photo: Fix the Fells 
The project is just one of 13 taking place this year, with many other well-trodden routes being targeted for repair by the Lake District Foundation.
The best thing about this incredible crowdfunding campaign is that those donating have the chance to receive rewards in exchange for their pledge, with larger donations equalling better rewards. There are rewards for every taste and budget including discounts on Keswick Mountain Festival tickets, Lake District goodie bags and local hotel discounts, among loads more.
Now's your chance to take part in this incredible campaign to help save England's tallest mountain! Rewards are limited and given out on a first come first serve basis, meaning the sooner you can donate, the better!