Nestled in between the mountains of Hahnenkamm and Kitzbüheler Horn in the Austrian region of Tirol, Kitzbühel is a hot bed of outdoor activity. At its heart is a zest for sport and the pursuit of the extraordinary, no matter what form that takes. The pretty medieval town forms the central hub and its car-free centre plays home to a selection of up-market shops, fine restaurants and cafes, making it a great base.
Step away from the town, however, and you immediately find yourself in an adventure paradise. The valley and surrounding mountains offer an enviable amount of outdoor activities. World class road cycling is just a stone's throw away while hundreds of miles of off-road tracks mean you could quite easily spend days on end exploring by two wheels. As with a lot of the main towns in Tirol, cable cars are on hand to transport you directly into the mountains, so that all is left for you to do is explore wonderful ridges and craggy peaks, either on foot or by bike.
Hiking in Kitzbühel
Like many parts of Tirol, Kitzbühel offers visitors free guided hikes on weekdays in the summer months. The walks vary in difficulty and range from a short historical walk in town where you can soak up the atmosphere while learning about the town's past, to full-day excursion into the exquisite mountain scenery of the Kitzbüheler Alps. These are ideal for anyone interested in learning about the local area and its history, or for those that don't fancy venturing into the mountains on their own.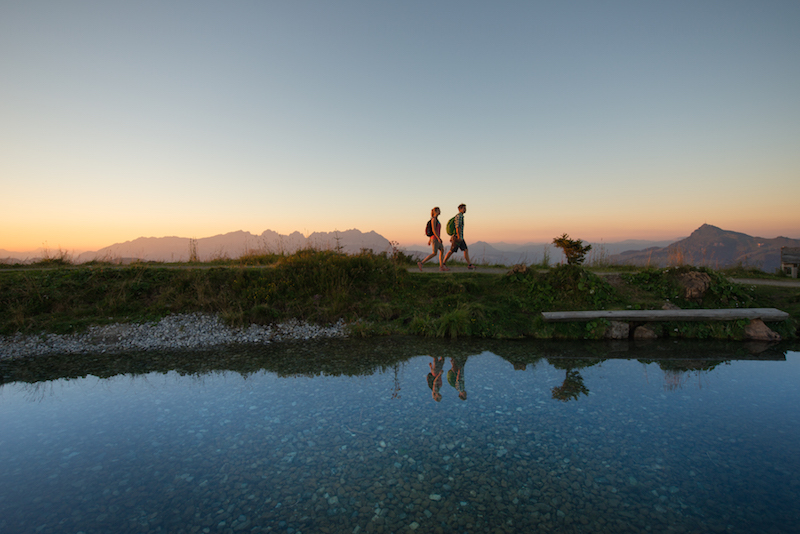 Photo: Michael Werlberger
Aside from the guided hikes, there are over 600 miles of well signposted trails at your disposal, whether that's along the banks of streams coursing through the valley, or on tracks that wind their way through alpine meadows to grassy mountain peaks. For a classic mountain hike that delivers perfect vantage points for soaking up the scenery, the route up to Bischof (2,127m) is a great option (see erlebnis.kitzbuehel.com). The hike starts in Aurach bei Kitzbühel and winds its way up through a tiny village that looks like it hasn't changed for 100 years. Gloriously serene pastures are the order of the day on this six-mile hike, and the views from the top… well, let's just say you won't forget them in a hurry. Fascinating grass-covered mountains will stretch for miles and you'll have magnificent views of the rugged Wilder Kaiser mountain range.
Elsewhere, a hike up to Sintersbacher Waterfall offers an incredible glimpse into the power of nature. Found not too far from the resort village of Jochberg, these waterfalls reside at an altitude of 1,298m and there is only one word to describe the scene as the Sintersbach River plunges down a drop of 85m – immense. The six-mile walk starts at Schradler car park and sees 648m of elevation gain, so you should allow roughly four hours to complete it.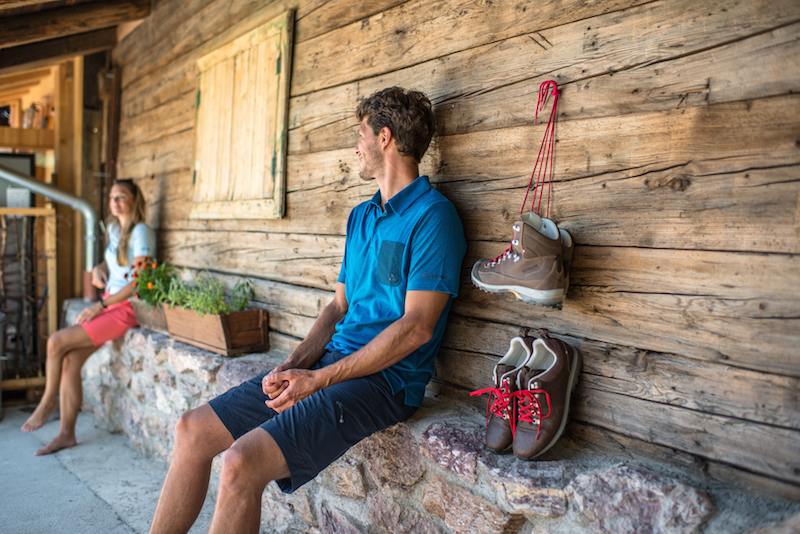 Photo: Michael Werlberger
As Kitzbühel is one of the most popular ski resorts in Austria, it would almost be criminal to visit without checking out the Streif, a famously demanding downhill ski course. In the summer, you can hike alongside it, gaining an incredible insight into the impressive skills needed by skiers who take on the circuit. The hike begins at the Streif start house. From here, it's 3,312m to the finish line for competitors. The walk will take you to various waypoints that give you a close look at some of the most interesting points, including the Mausefalle (Mouse Trap in English), a downhill slope with an incredible incline of 85%.
If you'd like to take things to new heights, you may be interested in trying out the local via ferrata. It was set up on Tristkogel (2,095m) in 2004 and the route takes you all the way to the summit. If you've never tried a via ferrata, it's really something worth doing, as it gives you access to terrain previously only reachable for skilled climbers. Taking on these vertical cliffs and exposed ridges is sure to get your adrenaline pumping, but it's a buzz that is almost unlike anything else you'll experience.
Try something different
We're firm believers that when the opportunity arises to try out a new activity, you should reach out with both hands and grab it. Fortunately, that should be pretty easy in Kitzbühel as there's plenty to try outside of hiking and cycling.
Paragliding: If the thought of running off a mountain doesn't frighten you too much, you should definitely try tandem paragliding. With an experienced instructor accompanying you, take to the skies for an altogether unique view of the mountains, valleys and villages of Kitzbühel (see www.element3.at).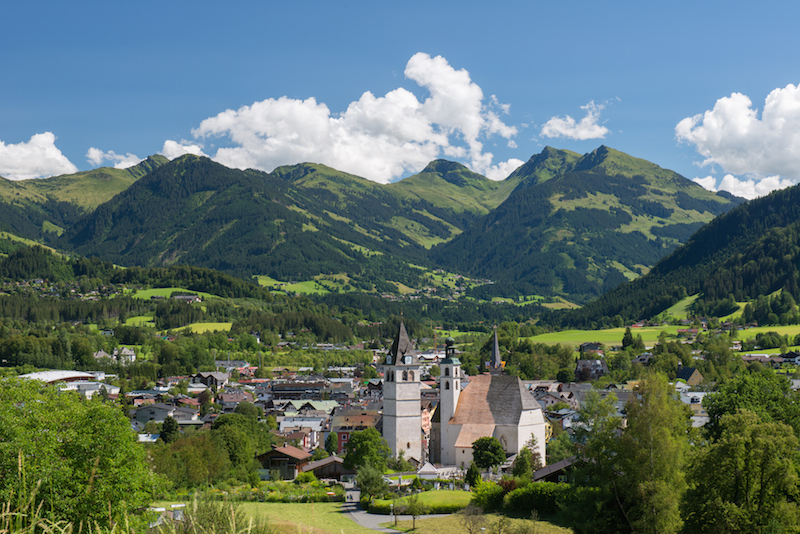 Photo: Michael Werlberger
Stand up paddle boarding: When the sun is shining and the wind is calm, there aren't many better ways to spend an afternoon than paddle boarding. Surrounded by vibrant green forests and towering mountains, a paddle on the serene Lake Schwarzsee is not to be missed.
Cycling: Road cyclists will undoubtedly be drawn to what is known as the 'crowning stage' of the Tour of Austria – an ascent to the Kitzbüheler Horn. The 12-mile stage sees 950m of altitude gain and a maximum slope gradient of 22.3%, so it's certainly not for the faint-hearted. If that's not your thing, don't worry, as there are over 500 miles of forest and alpine trails waiting to satisfy your off-road needs. Cycling maps can be picked up from Kitzbühel Tourism offices. Find more adventure inspiration at www.kitzbuehel.com/en.
From the locals: Kaspar Frauenschuh | Fashion Designer
"Most people ask me what makes the clothes I design recognisable. My answer is always that they are authentic. Even up in the mountains I have met people who have said to me, 'Hey I saw someone 50m away wearing one of your ski suits.' It's true – the silhouette is instantly recognisable." To discover more fascinating insights from locals, visit www.love.tirol.
For more ideas on what to do in the Austrian region of Tirol head to www.visittirol.co.uk or follow @visittirol on Facebook, Instagram and Twitter.