Ladies and gentlemen, it's time for the final instalment of the TomTom Great British Adventure Road Trip. In the last two instalments, we travelled from Dorset's Jurassic Coast, all the way up to the Lake District, exploring Devon and Wales on our way. Now we're completing the nine-day route with some truly unforgettable experiences.
Click here to read about part one of the road trip or find out more about part two here.
In part three, we're exploring a country that just keeps on giving, Scotland. From wild, open expanses and beautiful beaches to rugged peaks bursting skyward, this is a place that is made for outdoor enthusiasts. In this leg, we ventured into the rugged Glen Coe, beach-hopped on the west coast, explored the Isle of Skye and climbed a couple of mountains with some of the country's best views.
Along the way, we were guided by our TomTom GO Essential, which gave us traffic information, speed camera alerts and clear directions no matter how far off-grid we ventured. With the help of the MyDrive app, we were able to plot our route in advance and then simply follow it, enjoying the adventure with zero stress.
So, that's it. Along with part one and part two, you can now follow the TomTom Great British Adventure Road Trip in one go on an epic nine-day journey. Along the way, you'll pass through the nation's spectacular wilderness spaces and scale a handful of iconic peaks. From coast, to lake, to mountain, every day is different.
If you don't have time to embark on the whole thing in full, you can still take one of the three parts and follow it over a long weekend. Whatever you decide, have an incredible time.
The Route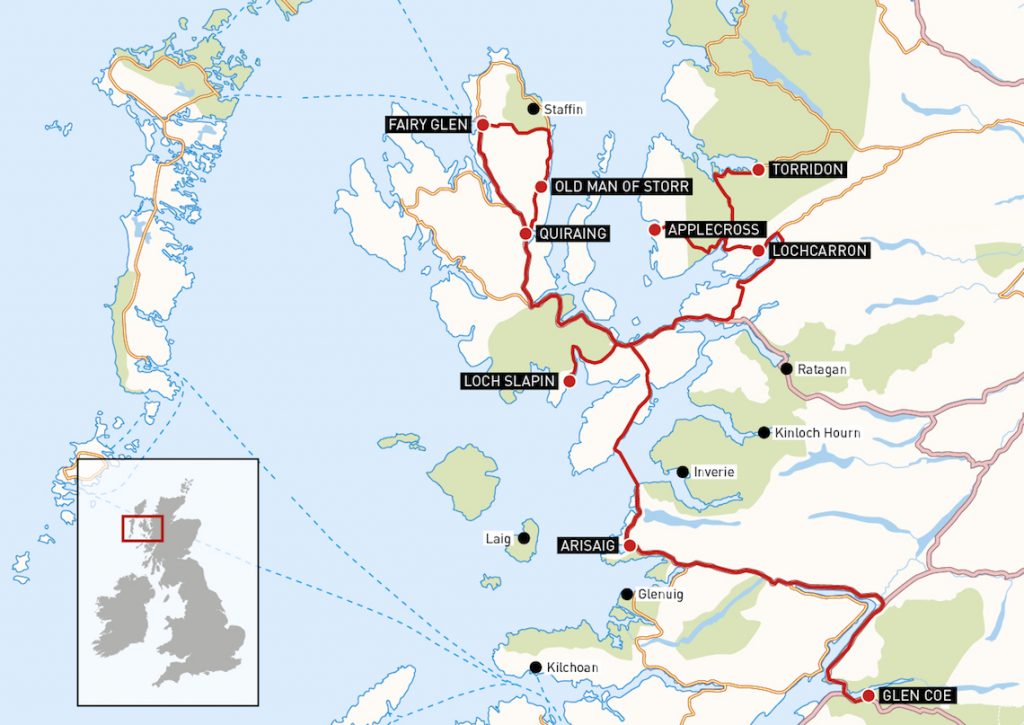 Hop onto the TomTom MyDrive app or head to the MyDrive website  and plug in the following waypoints to follow part three of the Great British Adventure Road Trip. Once you've got the route mapped out, simply send it directly to your TomTom and you're off!
Glen Coe
Arisaig
Loch Slapin (car park is at the north-western end)
Old Man of Storr
Quiraing
Fairy Glen
Lochcarron
Applecross
Torridon
Glen Coe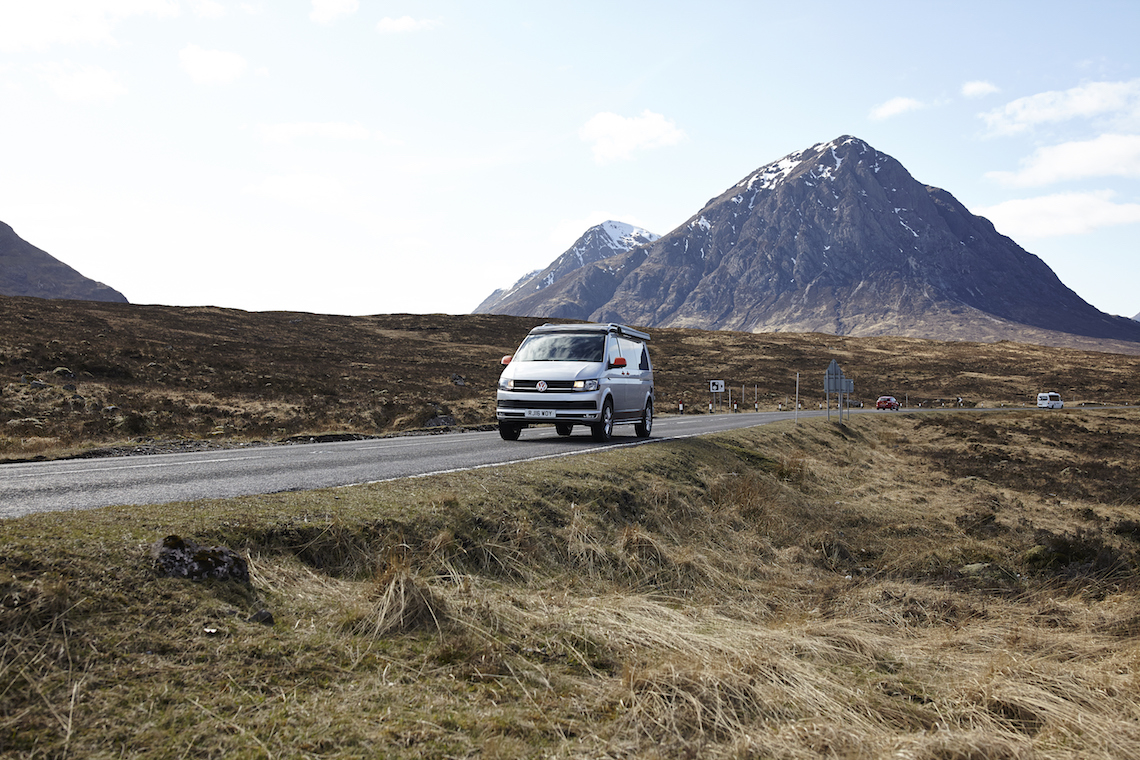 If you've never passed through Glen Coe before, you are in for a treat. The A82 may not look like much on a map, but on the ground this road will have you falling in love. The approach takes you through wide, open expanses flanked by rocky crags and mountains that look tantalisingly inviting, but it's when you arrive into Glen Coe proper that you'll want to be jumping out of your car to explore.
The road takes you below the rugged peaks of Buachaille Etive Mòr and Buachaille Etive Beag, while the iconic Aonach Eagach, one of Scotland's finest scrambles, looms large. There are plenty of places to stop and soak up the views, or if you have spare time, to go for a walk.
Silver Sands of Morar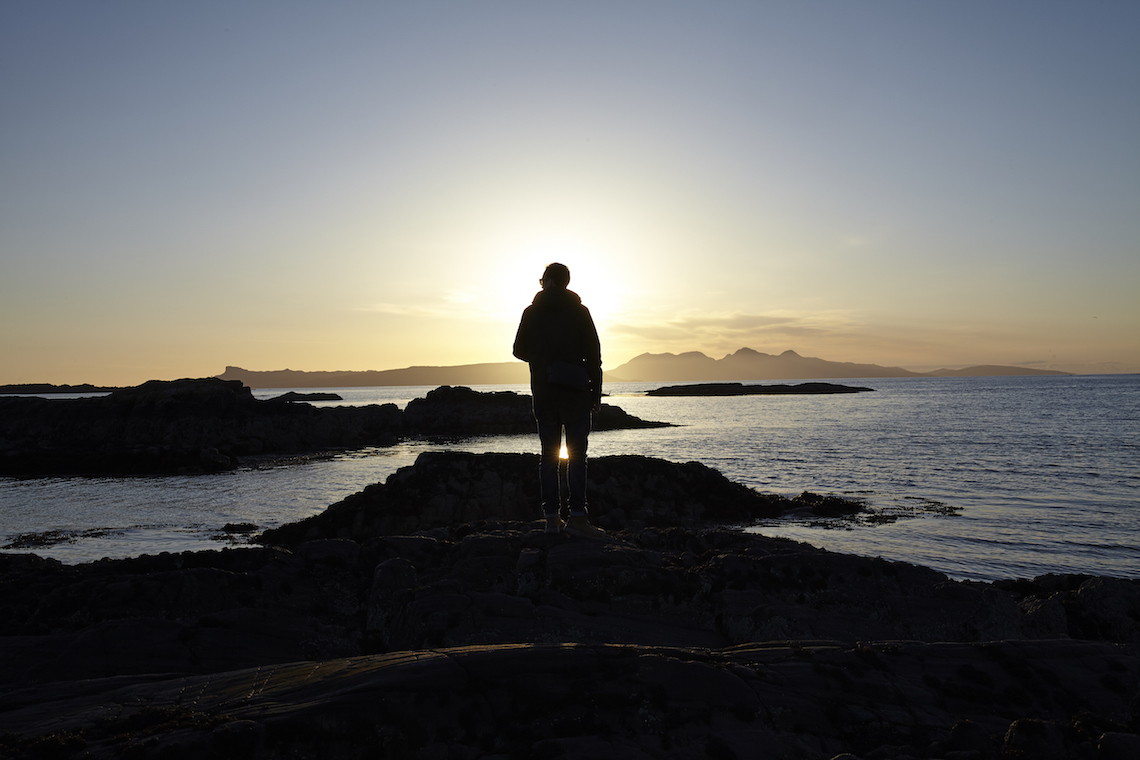 Unless you've explored the Scottish coast beforehand, you might not know this, but the country is home to some truly spectacular beaches. In fact, you'd be forgiven for thinking some of these stretches of sand were straight out of the Caribbean. Fortunately, our road trip route takes you along the west coast of Scotland, where you can enjoy beautiful strips of sand with fantastic views.
Just south of Mallaig you'll find a stunning series of beaches known as the Silver Sands of Morar. Stretching from Arisaig to Morar, these beaches offer postcard views across some of the Inner Hebrides and I don't think I've ever seen a more majestic sunset.
Bla Bheinn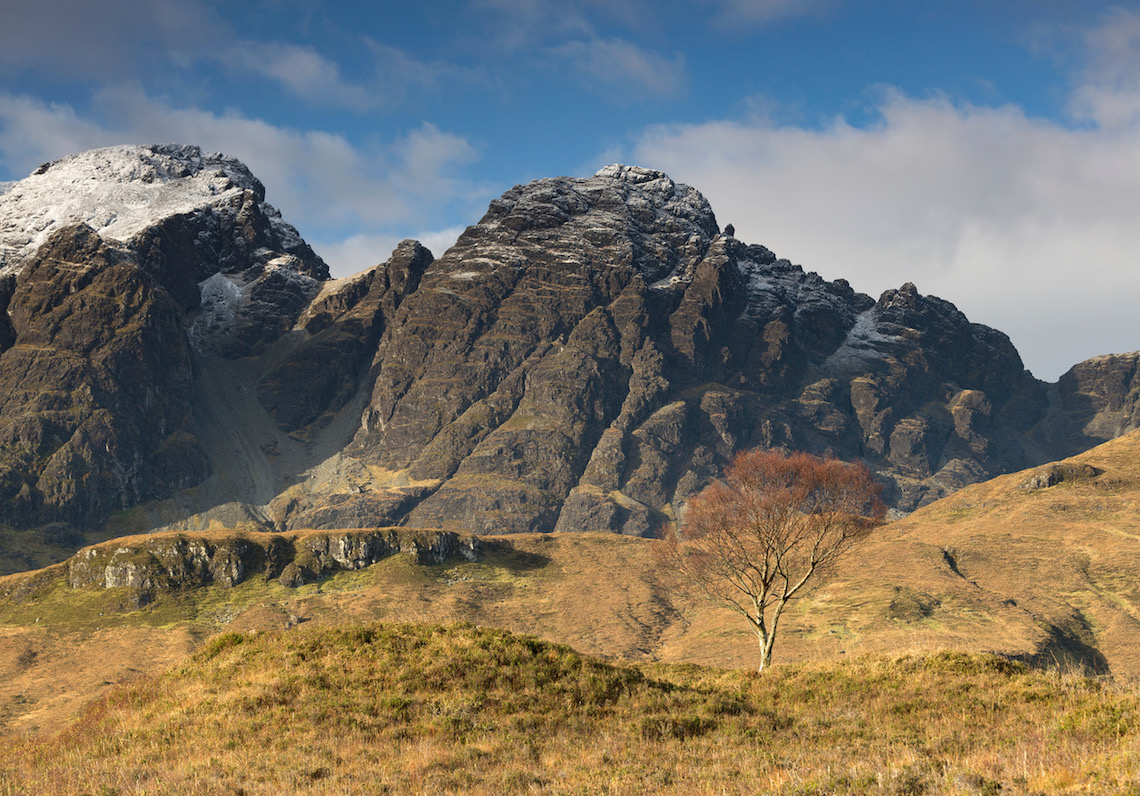 The Isle of Skye has no shortage of stunning mountain hikes and scrambles. The Cuillin Ridge is perhaps the island's most famous, but it certainly isn't for the inexperienced. Our suggestion, then, is to head up Bla Bheinn. This 928m-high mountain is more straightforward when compared to the Cuillin Ridge, but still delivers an exhilarating climb due to its rocky ascent.
Initially, the climb will lead you up a fine path, but this soon turns into rougher terrain, with scree and some mild scrambling characterising the climbing nearer the summit. It's great fun, and the real prize is revealed when you reach the top, with panoramic views stretching across to the Cuillin Ridge and over the island to the mainland.
Old Man of Storr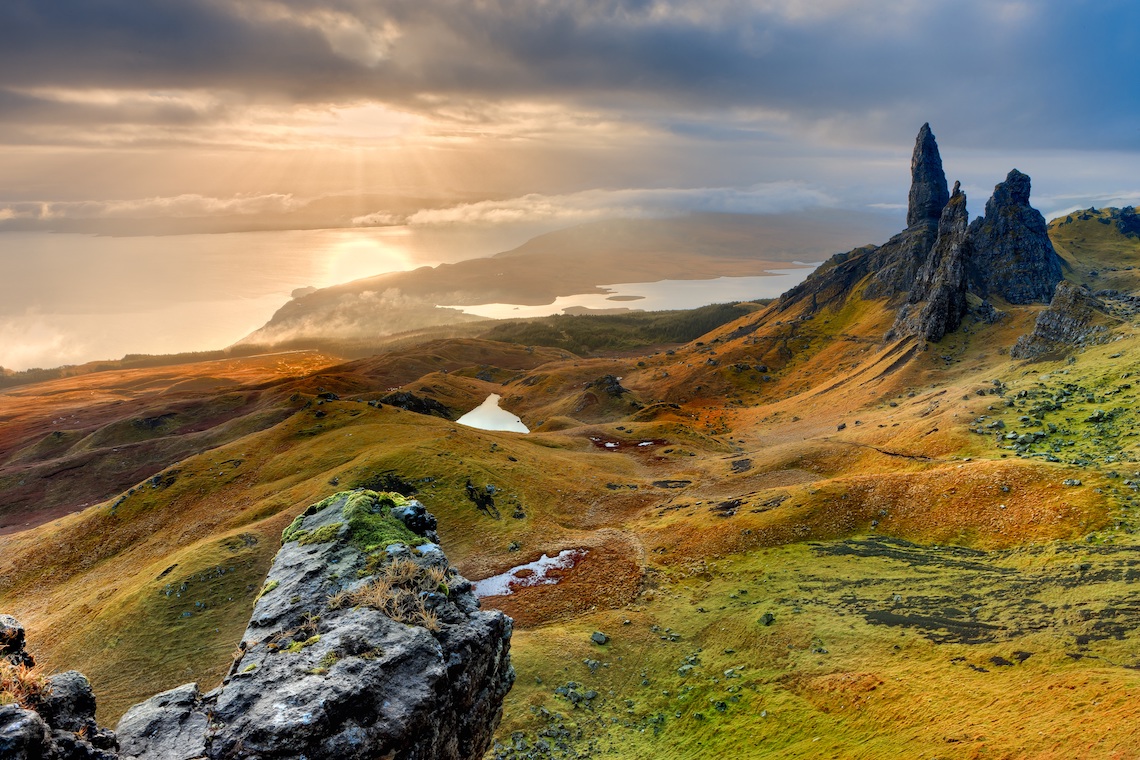 Sure, you've probably seen plenty of pictures of the Old Man of Storr in magazines and across social media, but that doesn't mean you shouldn't see it in the flesh. Our time on the Isle of Skye was characterised by quickly changeable weather conditions, but even with low-hanging cloud, the walk to and around the Old Man of Storr was a remarkable one.
The terrain is rugged and wild, with huge walls of rock creating a formidable natural barrier ahead of us, while the cloud cut across and behind the iconic rock formation, adding a brooding atmosphere. It's only a short walk, but it's a worthwhile stop while cruising around the Isle of Skye.
Fairy Glen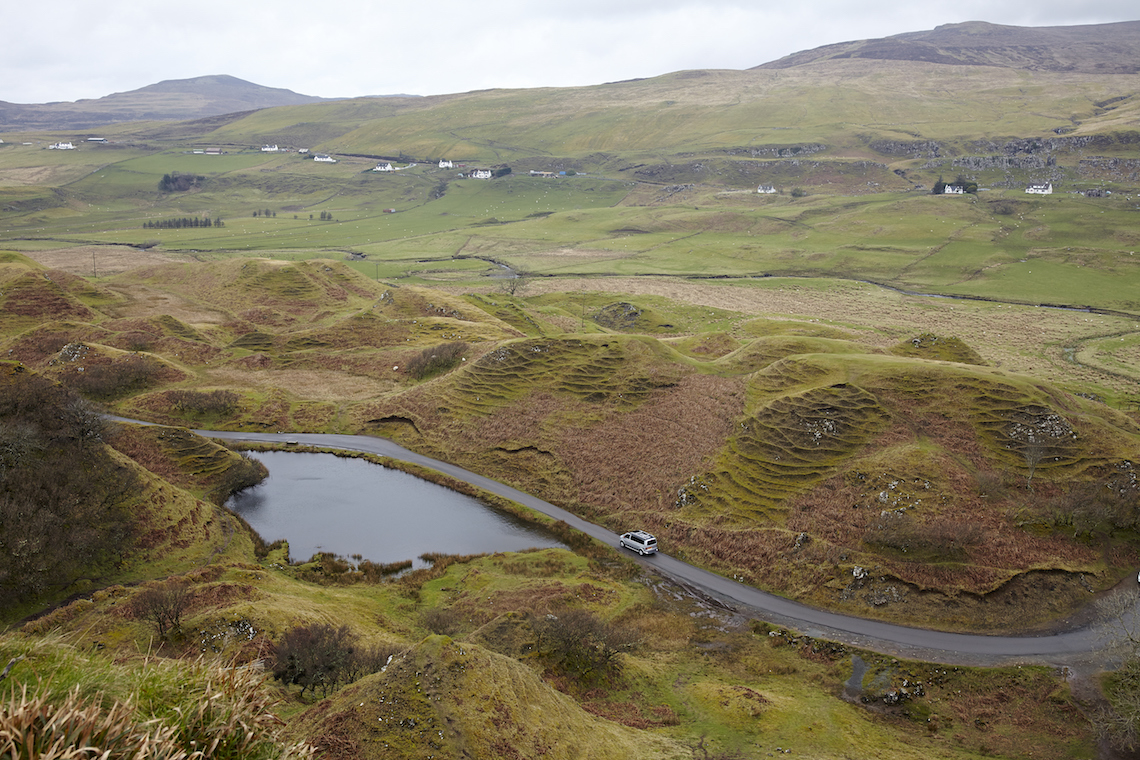 Venture into Fairy Glen and it feels as if you're entering a different world entirely, as the name suggests. This fascinating place is characterised by swathes of small, grassy hills that rise and fall spectacularly, with a handful of ponds residing in between. It's certainly a unique place.
Tackle the short climb to the top of Castle Ewan (not a castle at all, but one of Fairy Glen's most prominent hills) and you'll gain the ultimate vantage point. From here, you'll be able to survey the vast array of land formations, all covered in a vibrant carpet of green.
Bealach Na Ba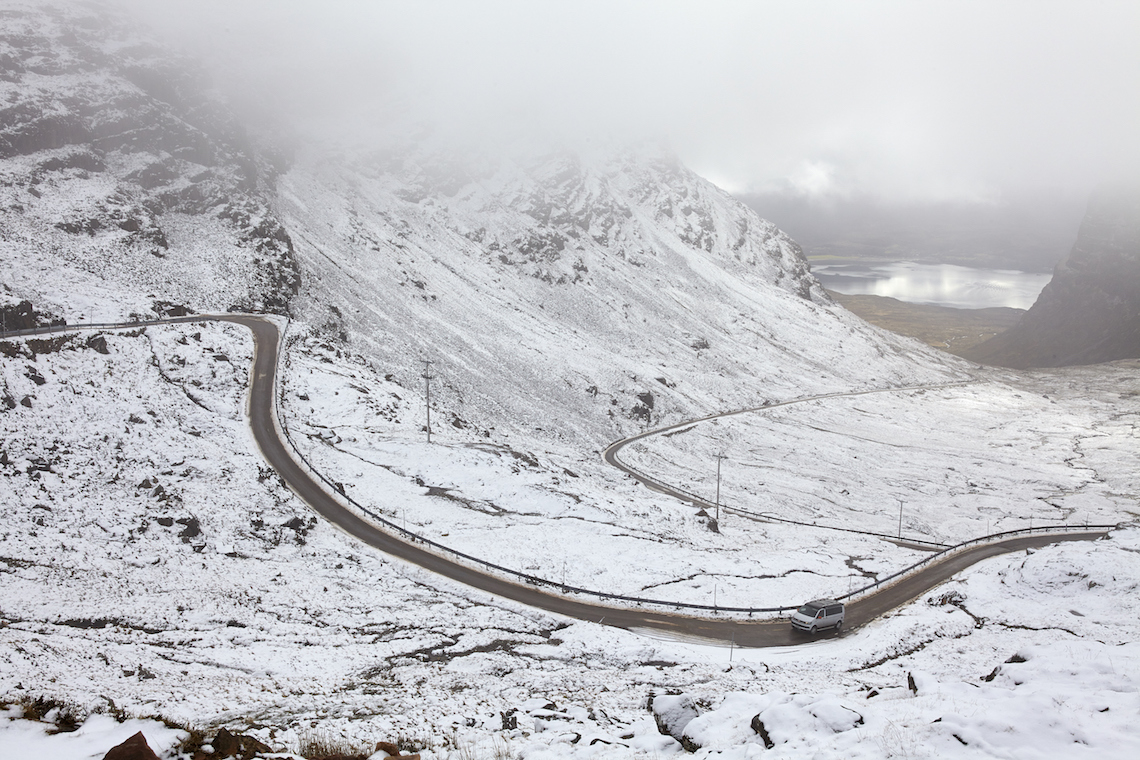 As far as mountain roads go, this has to be one of Britain's most spectacular. It cuts across the Applecross peninsula in Wester Ross, offering views of the Scottish Highlands that make you go weak at the knees. At least, it might have been the views, or it might have been the hairpin bends and steep drops beside us on our journey one snowy day in March.
Driving over the pass, which goes from Lochcarron to Applecross, is an incredible experience, and the great news is that once you've reached the end, you then have a stunning coastal road to follow that leads all the way to Torridon along the NC500 route.
Beinn Alligin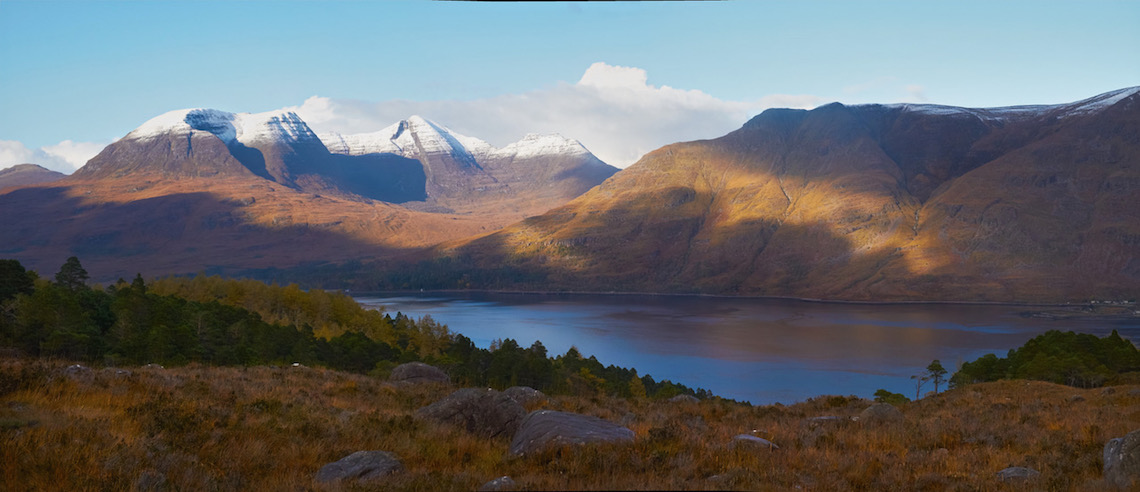 Torridon is a stunning spot for hiking and Beinn Alligin, which means 'Mountain of Beauty', is the perfect option to enjoy it to the max. Rising to 986m, this Munro is blessed with good paths for the entire circuit, but there is some simple though airy scrambling if you choose to take in the Horns of Alligin.
The route itself is beautiful, and once you're on the mountain's higher reaches you are treated to scenery that you could honestly stop and stare at all day. The surrounding mountains rear straight up from the ground, leaving the bogs and lochs for dust. It's dramatic, it's wild and it's absolutely stunning.
Where to Stay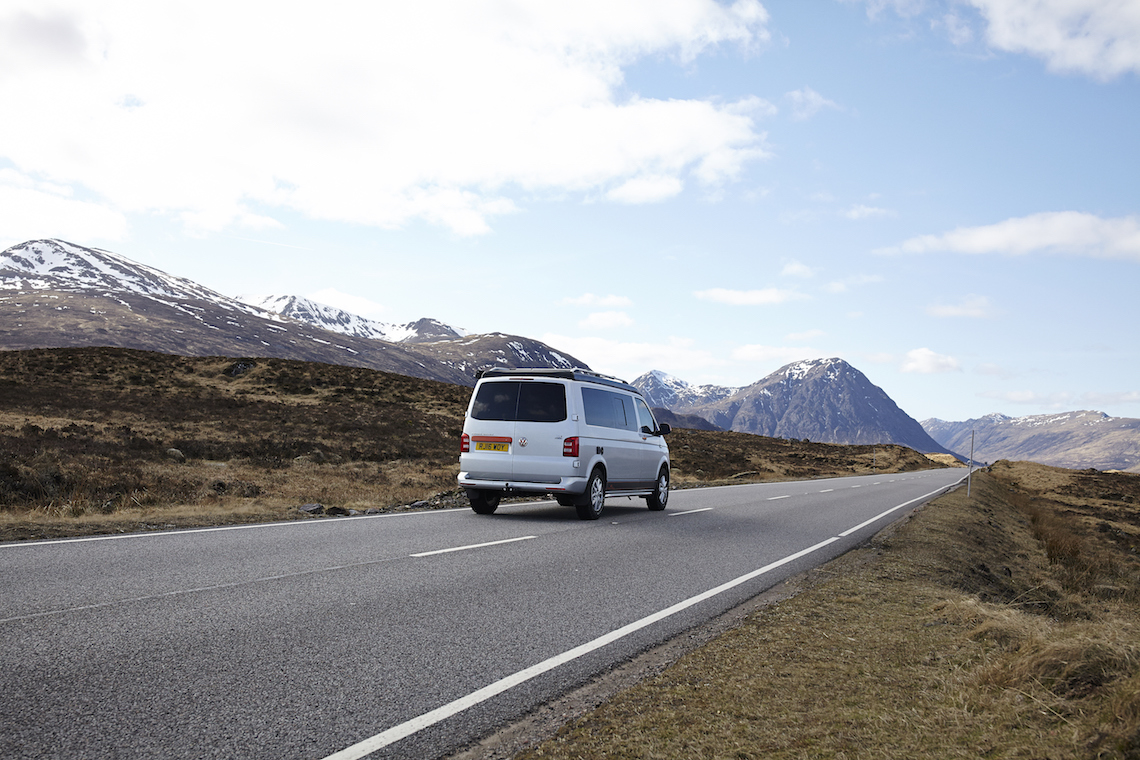 During our nine-day road trip, we were driving and sleeping in our VW campervan, which has been expertly converted by the folks at Camper King. Based in the Midlands, the company sells and rents out beautifully converted VW campers, giving you the chance to adventure in style.
As we found out on our nine-day road trip, there's nothing quite like rocking up to a stunning camping spot and chilling out in front of a perfect sunset with a beer in hand and not a flap of canvas in sight. Find out more here.
Getting Around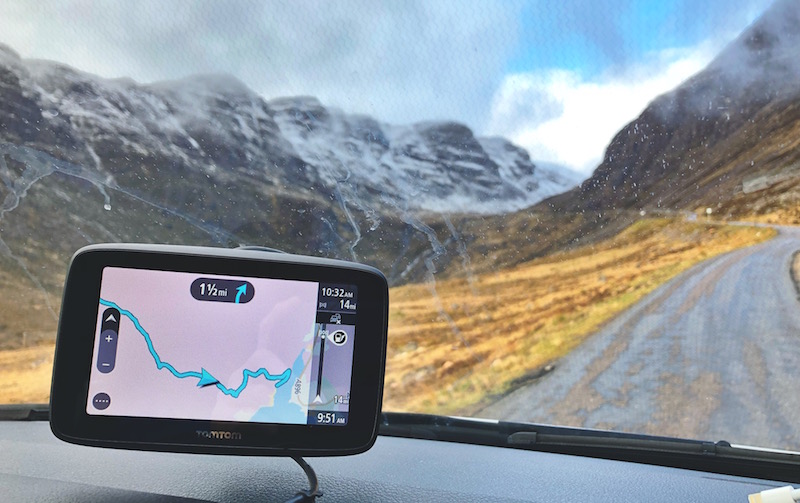 Over the course of the Great British Adventure Road Trip we covered 2,000 miles, many of which were away from towns and mobile phone signal. Google Maps just won't cut it on a trip like this. TomTom's new GO range of sat navs does though, with lifetime maps, updates via Wi-Fi, lifetime traffic updates and smartphone integration.
The TomTom GO Essential, which has six months of speed camera warnings, retails at £179.95. The TomTom GO Premium, meanwhile, comes with lifetime speed camera warnings, trip statistics and TomTom services via a built-in SIM, and is available for £299.99.
Don't forget to check out to check out part one and part two of the Great British Adventure Roadtrip full 9-day adventure around the UK.