Austrian mountaineer Ludwig Purtscheller became the first person to reach the summit of Kilimanjaro in 1889, and is the latest in our 'History's Heroes' series. Roger Bunyan has his story…
Who was Ludwig Purtscheller?
Ludwig Purtscheller (1849-1900) was an Austrian teacher, mountaineer and guidebook author who made the first ascent of Kilimanjaro.
Early life
Ludwig was born into a family of modest means in Innsbruck. Active from a young age, he became a PE teacher in Salzburg after a brief stint working in the office of a mining company (he found working indoors tedious).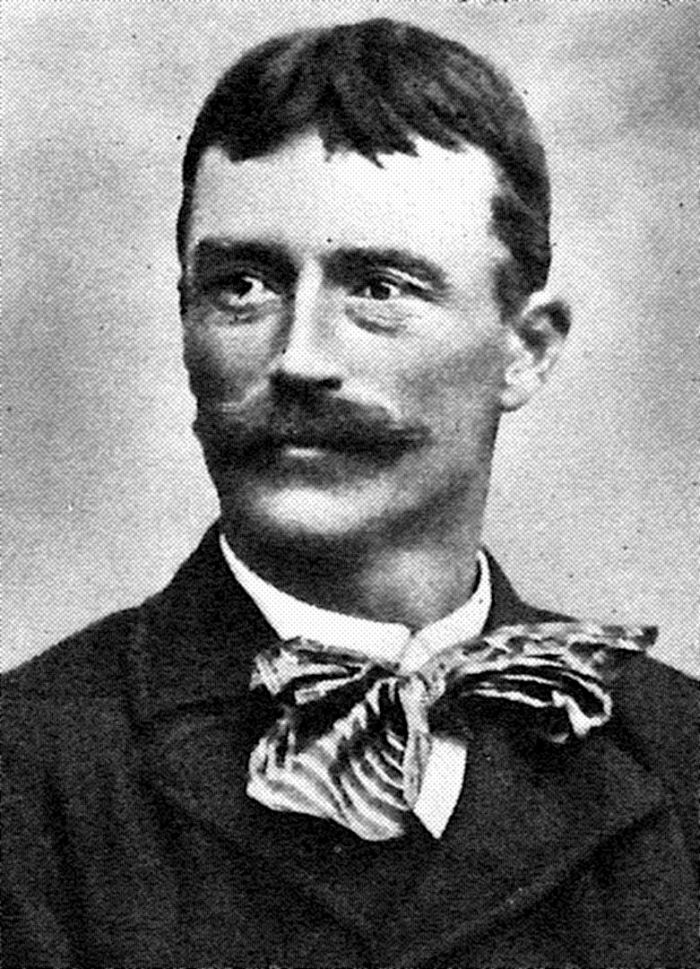 The beginnings of a mountaineering life
As his teaching career got going, Ludwig began to visit the mountains to fulfil his need for greater physical activity, and these initial trips instilled both a passion for the mountains and a love of climbing.
In a time when climbing in the Alps was traditionally in the company of a guide, Ludwig preferred to find his own way up the peaks. He visited new areas whenever he could, often climbing in poor conditions and on difficult terrain. The number of mountains he was ascending was impressive. It wasn't uncommon for him to climb several peaks in one day, and his exploits began to be talked about by mountaineers across the Alps.
The first ascent of Kilimanjaro
Over time Ludwig's excursions saw him travelling further afield. In 1889 he was invited to climb Kilimanjaro, in what was then German East Africa, by a German geographer called Hans Meyer. Meyer had unsuccessfully attempted to climb the mountain's steep summit two years earlier, so asked Ludwig to accompany him after learning about his impressive mountaineering feats in the Alps.
The climbers left their camp at 4,300m and Ludwig led the way up the Ratzel Glacier by cutting steps with his ice axe. The pair reached the crater rim, but even though they were just 150m from the highest point, they were suffering in the thin air and deep snow and returned to their camp. But three days later, significantly rested, they followed their previous route and continued to the top, becoming the first people to climb to the highest point in Africa at 5,895m.
Later achievements
Over the following years Ludwig continued to climb throughout the Alps, and in 1891 he went to the Caucasus Mountains and climbed Mount Elbrus at 5,642m. He also wrote a number of guidebooks to assist fellow alpinists in various regions of the Alps. In 1895 he married Hedwig Helmreich von Brunnenfeld and in 1897 they had a baby girl, also named Hedwig.
Ludwig's final climb
Ludwig's last climb was on the difficult Aiguille du Dru in the French Alps in 1899. Unusually he had decided to climb with two guides, and on their descent from the summit an ice axe broke, causing the three roped mountaineers to fall into a crevasse. Ludwig broke his arm but they managed to get down and he went to hospital. Unfortunately, after spending several months recovering, he contracted pneumonia and died.
Ludwig Purtscheller: An extraordinary 'adventure traveller'
Ludwig Purtscheller is renowned for being one of the first mountaineers in the Alps to climb without using guides, which undoubtedly encouraged many others to climb independently. As well as the first ascent of Kilimanjaro, he was also known for the sheer number of mountains he ascended in his 24-year mountaineering career: over 1,700 peaks, more than 40 of which were above 4,000m – staggering statistics given the pioneering nature of climbing during the period. At his eulogy in 1900, he was described as being 'the greatest mountaineer who had ever lived.'
Find out more
Online, read The History of Mountaineering: Ludwig Purtscheller at www.4sport.ua (translate it from the Russian using Google Translate), and The First Ascent of Mt Kilimanjaro at www.tusker.com.
Ludwig Purtscheller's book Über Fels und Firn, Band II, Westalplan und außereuropäische Fahrten includes a detailed list of all the summits he climbed during his lifetime.