www.montane.co.uk | £85
The Montane Terra Pants have long been a favourite among the outdoor community. Head into the Lakes or the mountains of Snowdonia and you'll inevitably see at least one person sporting these unmistakable trousers.
But what's convincing so many people to part with their hard-earned cash? At £85, these trousers aren't exactly cheap, although it's worth noting they don't hit the heights of some of the brand's competitors (some walking trousers we've reviewed recently cost upwards of £180!). Still, for that money you'd be expecting a decent return, and that seems to be exactly what you get.
There is a range of colours available, including a nondescript black, the classic two-tone style and a very bold 'firefly orange' while you'll also be able to choose from three different leg lengths. This is a nice touch, as I know how annoying it can be when you realise you're actually wearing ankle-biters (not to mention draughty).
Once you've picked the right size for you and pulled them on, you'll find the fit is very much as expected. There's a handy amount of stretch to the comfortable, fleece-lined waistband which, in combination with the included belt, help you achieve the perfect fit.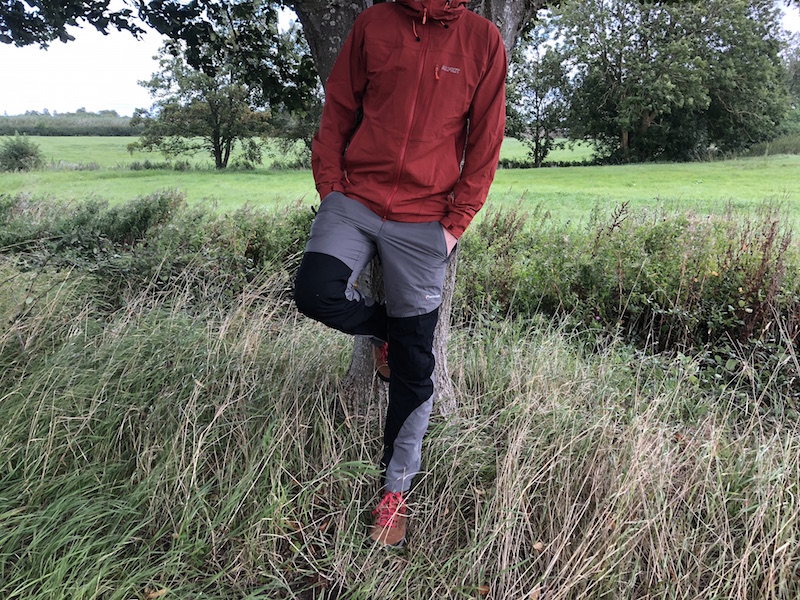 In testing, we found the articulated knees on the Terra Pants helped offer a fantastic range of movement, allowing you to scramble and move unhindered. Speaking of which, the inclusion of CORDURA reinforcement patches on the knees, inner ankles and bum meant that I had no worries about durability, something that is very welcome if you're spending a lot of time manoeuvring on rocky routes.
Resistance from the elements is as you would hope. A UPF rating of 40+ keeps the sun's harmful rays at bay, while the wind and water repellent TACTEL fabric sheds splashes or light drizzle, though we'd still be reaching for our waterproof trousers in the event of a proper downfall. Significantly, in the event that they do get wet, the Terra Pants dry quickly thanks to the lightweight fabric.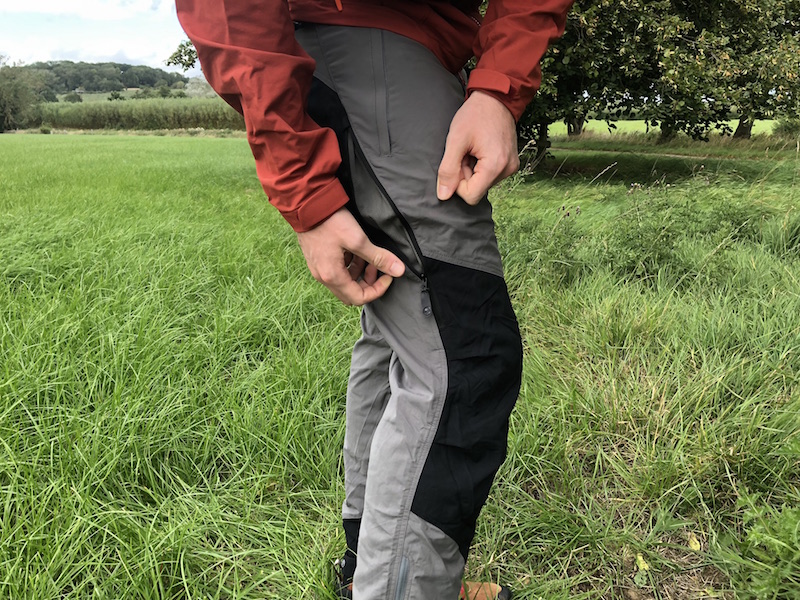 When it comes to features, you'll find these trousers well equipped. The inclusion of long thigh vents are certainly appreciated (especially for this gear tester, who tends to run hot), while the two zip side pockets provide a great deal of room and security for your most valuable items. You won't find any thigh or rear pockets, which may bother you, but personally, I've always found the former more of an annoyance when utilised.
Aside from the aforementioned belt, soft-lined waist and reinforced patches, you'll find ankle zips and poppers rounding out the feature set, allowing you to achieve the perfect fit over boots.
Montane Terra Pants Verdict
These are popular hiking trousers and it's easy to see why. They're lightweight yet durable, comfortable and are well suited to a full day in the mountains.