There aren't many countries in the world that offer as much variety in landscape as Canada does. Vibrant cities, beautiful beaches and delectable foods make it a winner, but it's the vast, stunning wilderness that takes Canada to the next level.
No matter where in the country you find yourself, there's bound to be some sort of adventure right on your doorstep. There are countless stunning lakes, hundreds of majestic mountains and many formidable glaciers too.
Hikers and paddlers are undoubtedly catered for with all of the tracks and waterways, but those in search of winter pursuits are also in for a treat. There's internationally renowned skiing at Whistler, ice climbing in the Rockies and dog sledding in the Yukon. There's so much to do that you could easily stay forever.
To be honest, it's such a haven for adventure-seekers that it's really hard to narrow it down to just five of the best outdoor activities in Canada. But we've done our best.
Seeking out polar bears in Churchill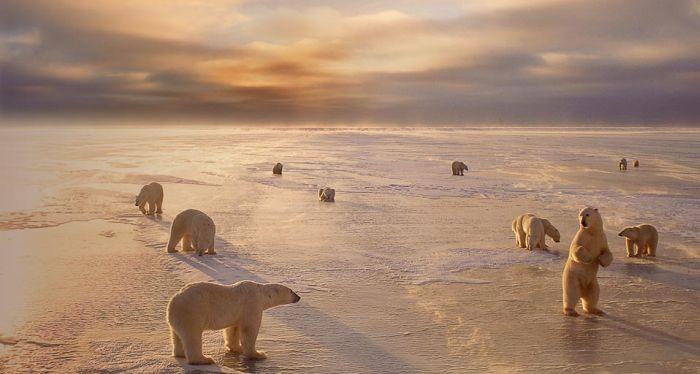 Polar bears are the largest land carnivores in existence and as brutal as they can be, we'd all love to spot them in the wild. Well, if you head north to the town of Churchill, Manitoba then you may just be in luck. The polar bears typically reside on the ice covered Hudson Bay hunting seals, but when the summer comes and the ice melts they are forced onto land.
Bears often wander into town before having to be relocated during this time, but as autumn sweeps through they gather on the shores of Hudson Bay waiting for the ice to reform. This represents a prime time for polar bear spotting and you may even catch them fighting among themselves or looking after young cubs.
Road tripping along Icefields Parkway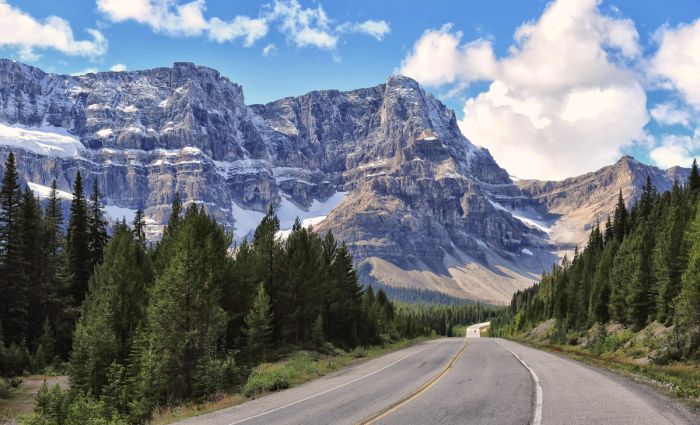 Otherwise known as Highway 93, Icefields Parkway is a 143-mile road that connects Lake Louise and Jasper. The road takes in absolutely stunning scenery that undoubtedly rivals that of any other road in the world.
The highway works its way through the magnificent snow-capped peaks that make up the Continental Divide in the heart of the Rockies. Along the route road-trippers can take in impressive glaciers, spectacular lakes and powerful waterfalls. If you're lucky enough you may even catch sightings of elk, moose or black and grizzly bears.
Hiking and climbing in Banff National Park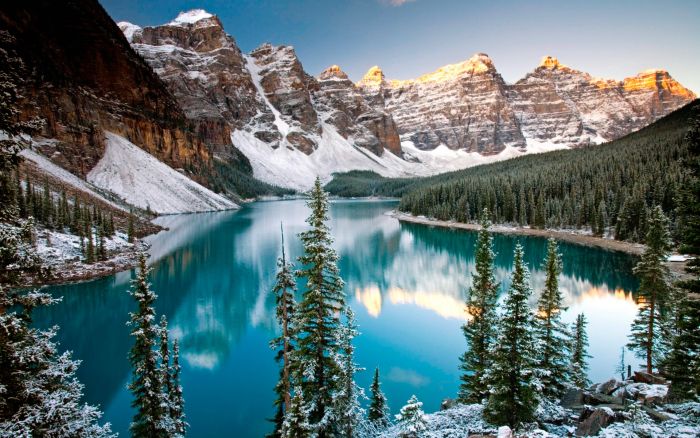 For those of you that love hiking and photography in equal measure, you've come to the right place. Banff National Park is Canada's oldest national park and has some of the most amazing views.
If you go exploring here you can expect numerous glaciers and ice fields, dense coniferous forest and alpine landscapes. In other words, it's perfect for anyone who loves to explore on two feet. You can even try your hand at alpine and Nordic skiing if you feel inclined.
Rafting through the heart of the Yukon on the Tatshenshini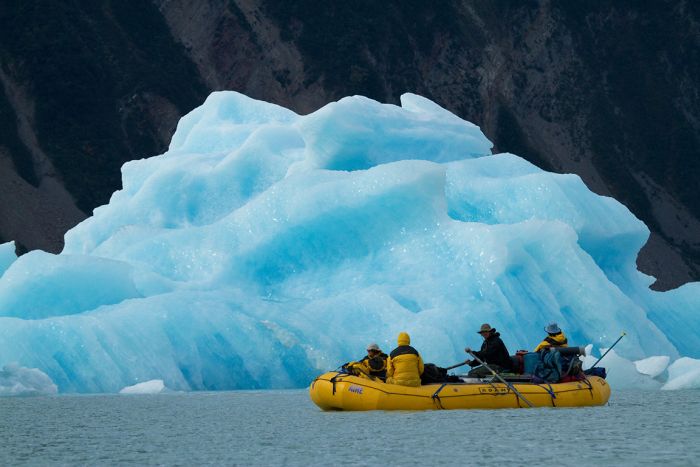 The remarkable wildness of the Yukon is out of this world and there is no better way to see it than heading out on a rafting expedition along its waterways. A large portion of the Tatshenshini River travels courses through the beautiful St Elias Mountains, past crackling glaciers and in the footsteps of the Champagne and Aishinhik aboriginal peoples.
Along the way you are likely to encounter grizzly bears, marmots and a huge range of birdlife including hummingbirds and eagles. The whole region remains wild and untouched as you battle with rapids and glide along the more relaxed, scenic parts. You'll camp in relative solitude, gather round a campfire and take in the majestic scenery over a hot meal.
Watching the northern lights in Yellowknife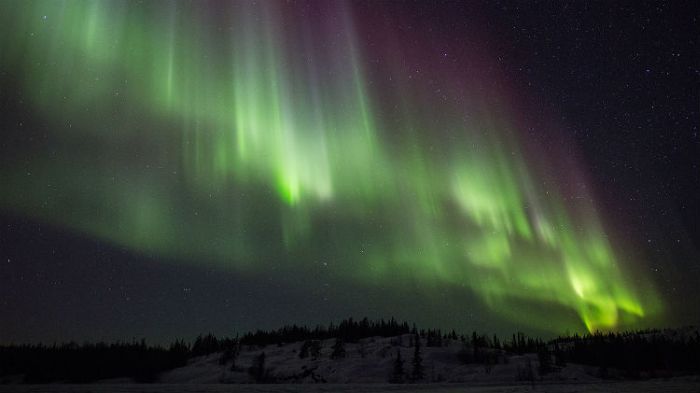 The Northwest Territories of Canada represent some of the greatest opportunities for those hoping to catch a glimpse of the northern lights. The city of Yellowknife is considered one of the top northern lights tourism destinations in the world and is located directly under the auroral oval.
Minimal precipitation makes nearly every night a clear one and the relatively flat landscape means travellers are treated to unobstructed views of breathtaking aurora borealis displays above. There are various ways you can enjoy the northern lights, be it from a hot tub, while dogsledding or alternatively just popping out to the nearest hill.
Intro photo: Victor