The Arc'teryx Kyanite Hoody is said to be a technical and durable mid-layer, which is ideal for layering up when it's cold or using as a stand-alone hoody in milder temperatures, thanks to the polyester and nylon mix of the fabric. The nylon face of the hoody is also said to be resistant to abrasion, which sounds perfect for adventurous women whose clothing needs to keep up with an active lifestyle.
The company states that the Kyanite hoody also features a four-way stretch to the fabric, along with articulated patterning and gusseted underarms, for exceptional freedom of movement. We're yet to test the hoody, but feeling it here at my desk, the fabric is undeniably stretchy, so I have high hopes for ease of movement during our test.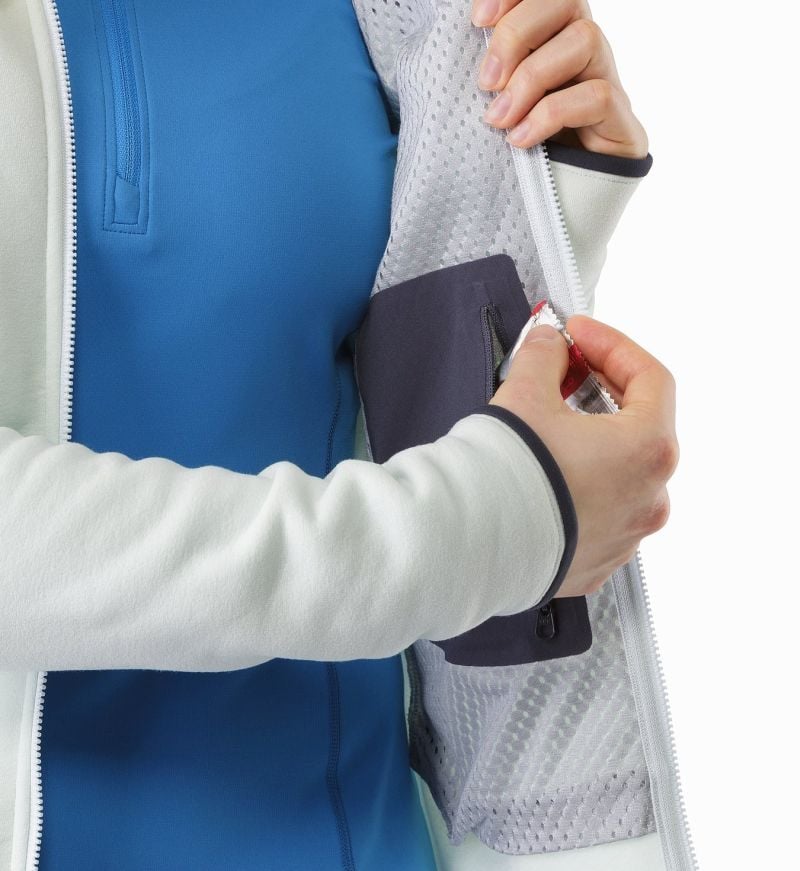 The synthetic fleece material of the Kyanite hoody is also said to have air-permeable properties, this means the fleece should be super breathable. Arc'teryx also claim that the fleece is moisture-wicking, so, when you're working up a sweat on the trails, the jacket should leave you feeling dry and comfortable by pushing the sweat away from your skin and out through the outer layer of the fabric.
Other features of the Kyanite hoody include two outer hip pockets set with 'no-slip' zips and breathable mesh lining, one internal laminated zip pocket, and a scuba style hood which has been designed to fit under a helmet. I've just had a quick try-on, and the fleece feels well cut to the feminine shape but most importantly, damn – the inner lining is ridiculously soft!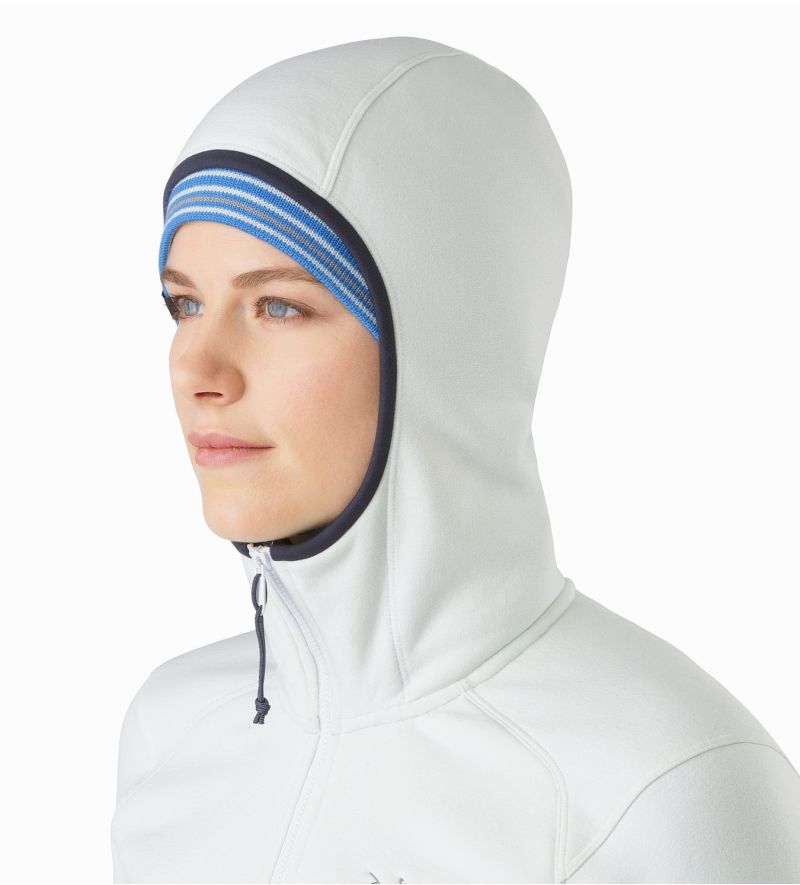 The Kyanite hoody is £140 RRP and comes in a whole array of beautiful colours, six to be exact. We have 'Azalea' purple, 'Black Sapphire' grey, 'Dew Drop' mint, 'Mystic' blue, 'Radicchio' red, and 'Tika' orange. I'm struggling to pick which one is my favourite, but I have the 'Drew Drop' here in the office – a lovely colour but it's quite light, I hope it copes well in the test.
>>> See seven of the best summer base layers for women in 2017.
Overall, it looks like the women's Kyanite hoody has some decent features on the table and I'm looking forward to putting it through its paces in our mid-layer test. We'll let you know how it gets on soon, so keep your eyes peeled.
Head over to the Arc'teryx website to read more about the women's Kyanite hoody, be sure to check out the brand's full range too.