This Summer. Enjoy the Solar Way!
It's official: summer's here! And as the sun sets on a day's adventuring, there's nothing better than relaxing around the campfire with friends, sharing photos, and chilling out to some tunes.
But to do that, you need power. Power to charge your speakers, phones, laptops, cameras… You get the picture.
That's why we've teamed up with global top-selling brand Jackery. Based in California, Jackery have sold over 1.5 million units worldwide and are also recognised by organisations including The New York Times and Forbes. Even better, they're offering one lucky Wired For Adventure reader the chance to win a magnificent Solar Generator 500 worth £787.99.
To win this fantastic prize, all you have to do is answer one simple question. But first, let's take a closer look at what's on offer.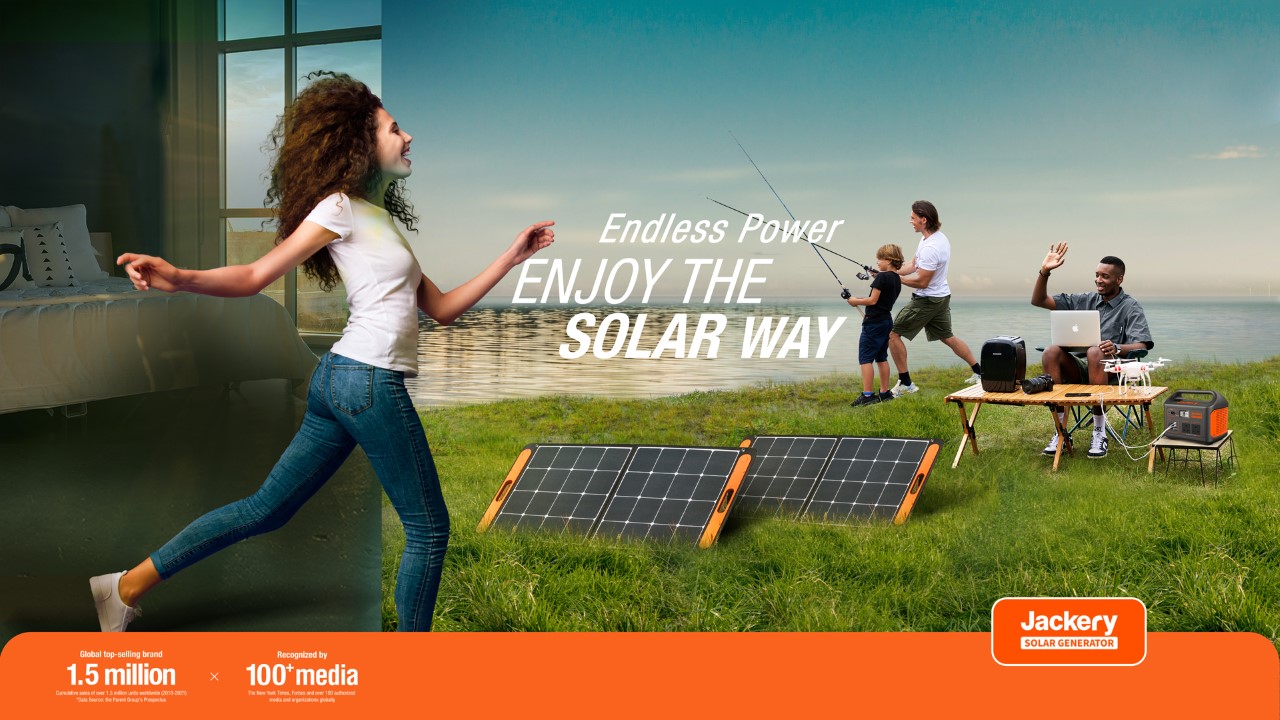 Endless Power
Founded in 2012, Jackery certainly knows a thing or two about portable power. And with the Solar Generator 500, you get endless power. It's the perfect sustainable energy source, drawing energy from the sun during the day and powering up multiple devices at night. All you need to do is unfold the solar panel, face it towards the sun, connect it to the portable power station, and you're away.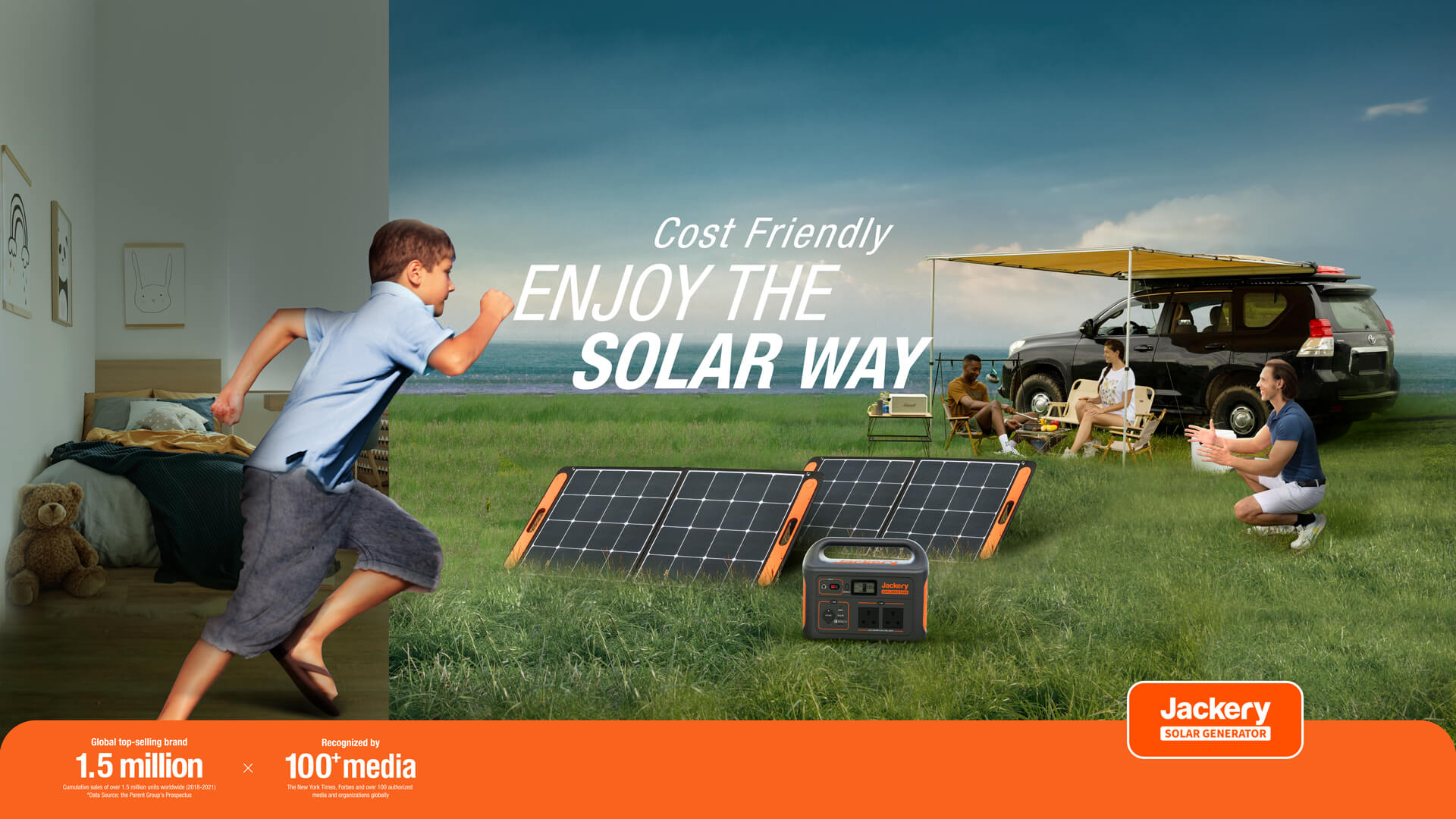 Cost-Friendly
As energy prices soar, you'll love the fact that the Jackery Solar Generator 500 is free to use. No more expensive fuel bills on your adventures – just a steady stream of energy. Energy that's both kind and friendly to our planet.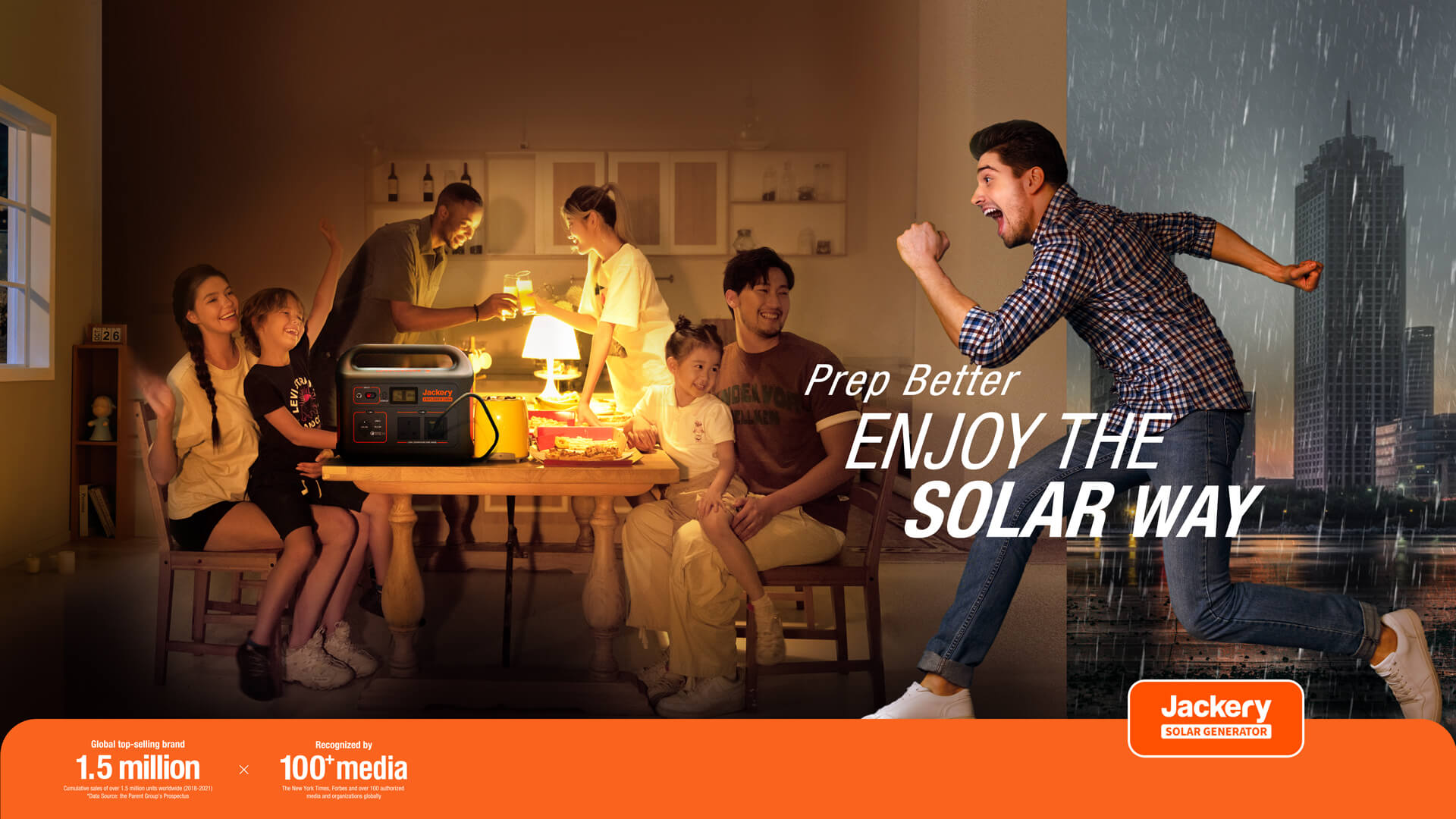 Prep Better
You'll also be better prepared with Jackery's Solar Generator 500. Whether you end up off grid or not, you can always rely on solar energy to boost your next summer adventure. You can even use it as an emergency energy source in your home.
This Summer. Enjoy The Solar Way!
You can follow Jackery on Instagram here and find out more about their range of solar generators here.
And if you head over to Jackery's Amazon page on either 12 or 13 July 2022 on Prime Day, you'll enjoy up to 30% off.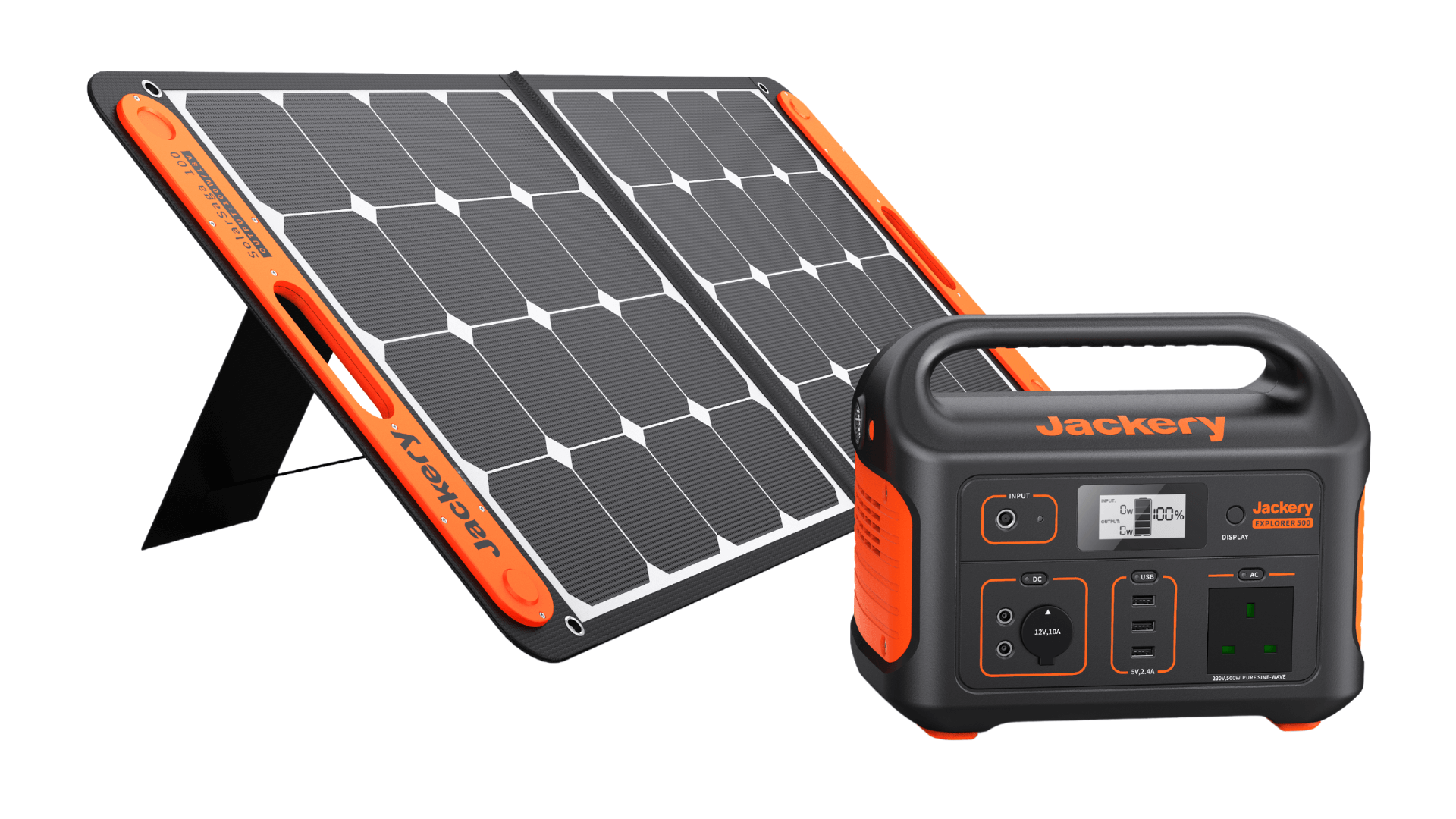 HOW TO WIN
To win a Jackery Solar Generator 500 worth £787.99, just answer the question below. Good luck!
This competition has now closed. Many thanks to all those who entered.
The winner will be notified soon!
TERMS AND CONDITIONS
All entries must be received by 23:59 on 3 August 2022. Entries submitted after this time will not be counted.
Entrants must be at least 18 years old and live in the UK.
The prize is non-transferable, non-refundable, and there are no cash equivalents.
The winner of the competition will be chosen at random from all those who entered and notified within 28 days of the competition closing.
Only one entry per person.
By entering this competition, you give permission for both Wired For Adventure and Jackery to add you to their email databases. You can unsubscribe from these databases at any time by clicking 'unsubscribe' at the bottom of emails.
The organiser reserves the right to cancel this competition, or to change any condition of this competition, without notice.
Acceptance of these Terms and Conditions is a condition of entry.
No purchase necessary.