For all the dangers of travelling and partaking in adventurous activities across the world, there is one challenge which is universal across all outdoor pursuits – and that's sun protection.
Unfortunately, it's also one which is often overlooked by many with more extreme threats occupying the mind. We're talking about the damage that improper sun protection can cause in the long and short term.
It may seem trivial compared to the threat of falling rocks when climbing mountains or capsizing while white-water rafting, but it's something that can become extremely serious if we ignore the dangers of the sun.
The fact that it affects pretty much all outdoor pursuits makes it that much more important. With that in mind, we teamed up with Outdoor Research to explain exactly how you can ensure complete sun protection when outdoors.
Ultimately, our first line of defence against the sun is the clothing that we wear. There is no substitute for keeping covered up, but it's important to be aware that not just any old clothing will do.
When looking at outdoor clothing, it's important to pay attention to the Ultraviolet Protection Factor (UPF) each garment provides. UPF is to clothing what SPF is to sunscreen and as an Outdoor Research expert tells us, "This rating is specifically designated to rate the sun protection of textiles."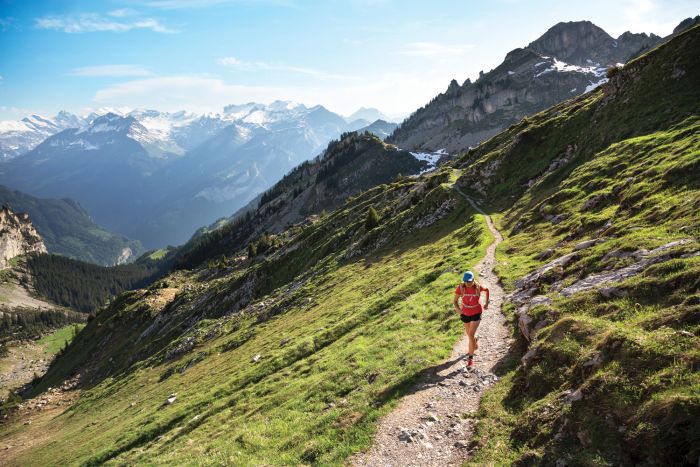 Photo: PatitucciPhoto
They added: "All our sun hat styles have a 30 or UPF 50+ rating," the difference being the percentage of UV blocking ability. "This rating is based on how much a style blocks UV radiation: UPF 30 is good, blocking 96–97.4% of UV rays; UPF 50+ is excellent, blocking 97.5–99% of rays."
The UPF rating is determined based on the content, weight, colour and construction of the fabric and indicates just how much UV can pass through the garment. So, a shirt with a UPF of 50 will only allow 1/50th of the sun's radiation to reach your skin. Standard white cotton t-shirts only tend to offer a UPF5 rating.
Of course, covering up in a particularly hot environment does have its drawbacks, such as overheating. So it's important to make sure that the garments you are wearing not only offer UV protection, but that they are breathable and well vented, too.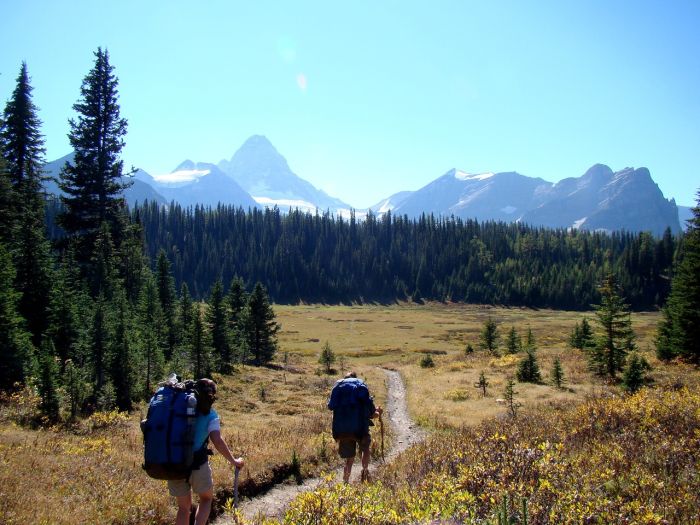 Understandably, the type of clothing you wear will depend on what type of activity you are partaking in, but if your vice is land based adventures it's well worth investing in a hat which offers decent coverage as well as a long sleeved top and light, airy trousers.
Picking garments with a high UPF rating and regularly applying reputable sunscreen with a high SPF is a good start to keeping safe. Below you will also find extra tips that will help in your effort to protect yourself from the sun as well as some recommended kit.
Top tips for sun protection
It's advisable to opt for a garment with a UPF rating of at least 30 to ensure effective sun protection.
The more skin you cover up the better.
Washing new cotton garments several times should help improve the UPF rating as it tends to shrink the spaces between the fibres.
If possible, try to avoid partaking in your activities in the midday sun. Starting early and resting at the hottest part of the day will not only help protect you from the sun, but it will also make your activity easier-going.
Remember that UV light can reflect off of surfaces such as water, snow and glass, hitting your skin twice and increasing the intensity of the exposure. Counteract this by covering up as much as possible and using a sunscreen with a SPF of at least 30 for prolonged exposure.
Recommended kit from Outdoor Research
Ensenada Hoody (SRP £55)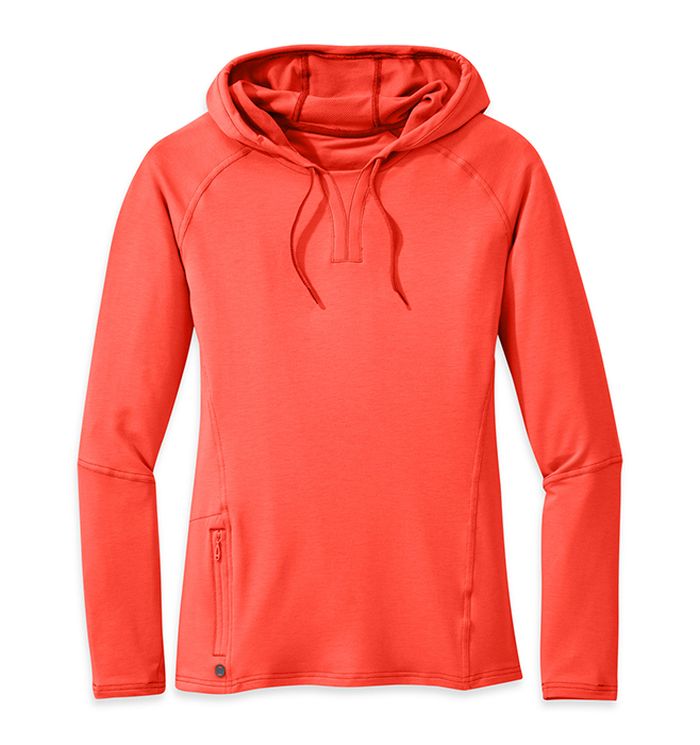 When sun protection is critical, pull on the wicking, stretchy Ensenada Sun Hoody. Built with UPF 50+ rated fabric and a terry backer, this quick-drying sun hoody is available for men and women and is perfect for sun-soaked beaches, trails or crags. Find out more here.
Sun Runner Cap (SRP £23)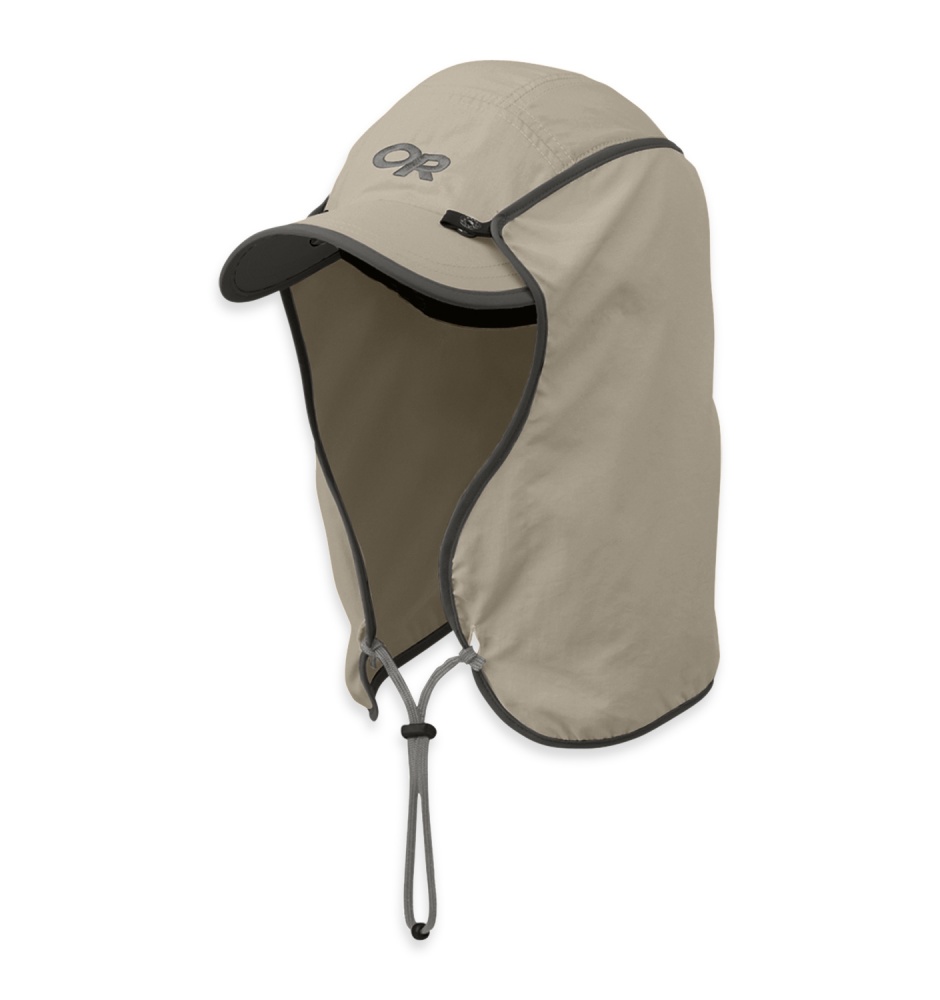 This versatile hat has a removable, adjustable neck guard that shelters you from harsh rays or can be removed when you need only ball-cap coverage. The lightweight fabric provides UPF 50+ sun protection, and mesh side panels allow air to flow over the sides of your head. Find out more here.
ActiveIce Sun Sleeves (SRP £18)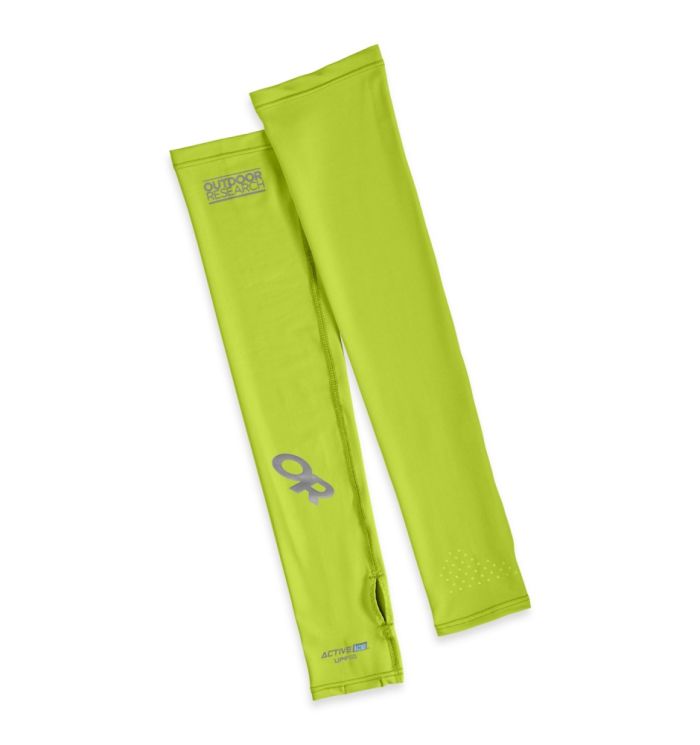 Built from an innovative fabric that actually cools you as it wicks away perspiration, and providing UPF 50+ protection from the sun's harsh rays, the ActiveIce Sun Sleeves are a must-have for paddlers, trail runners, hot-weather backpackers and anyone else who spends serious time in warm, dry, sun-baked environments. Find out more here.
Outdoor Research offers a whole range of outdoor gear developed to protect you from the sun. To find out more and see their full range head to www.outdoorresearch.com/eua_en.