Whether it's colourful cities, a jungle adventure, or an oceanside paradise you're seeking, these six adventure destinations will ensure you experience travel in the Philippines to the fullest.
The Philippines is an archipelagic republic set amid the turquoise waters of the Pacific Ocean, close to the equator. There are 7,641 islands that make up the country and about, 2,000 of them are uninhabited.
The islands that comprise the Philippines can be divided into three main areas: Luzon (the largest and most northern island, where you'll find the country's capital, Manila); Mindanao, the second largest and most southern island; and thirdly, a group of central islands called 'the Visayas', which include the main islands of Panay, Negros, Cebu, Bohol, Leyte, and Samar, among others.
Any visit to the Philippines invites adventure, from the country's fabulous food, culture, and uniquely hospitable welcome, to its enticing scenery, landscape, seas, and tropical climes. But if you really want to get to the heart of this magnificent destination, try your hand at one of these exceptional island experiences.
For seafarers: Boracay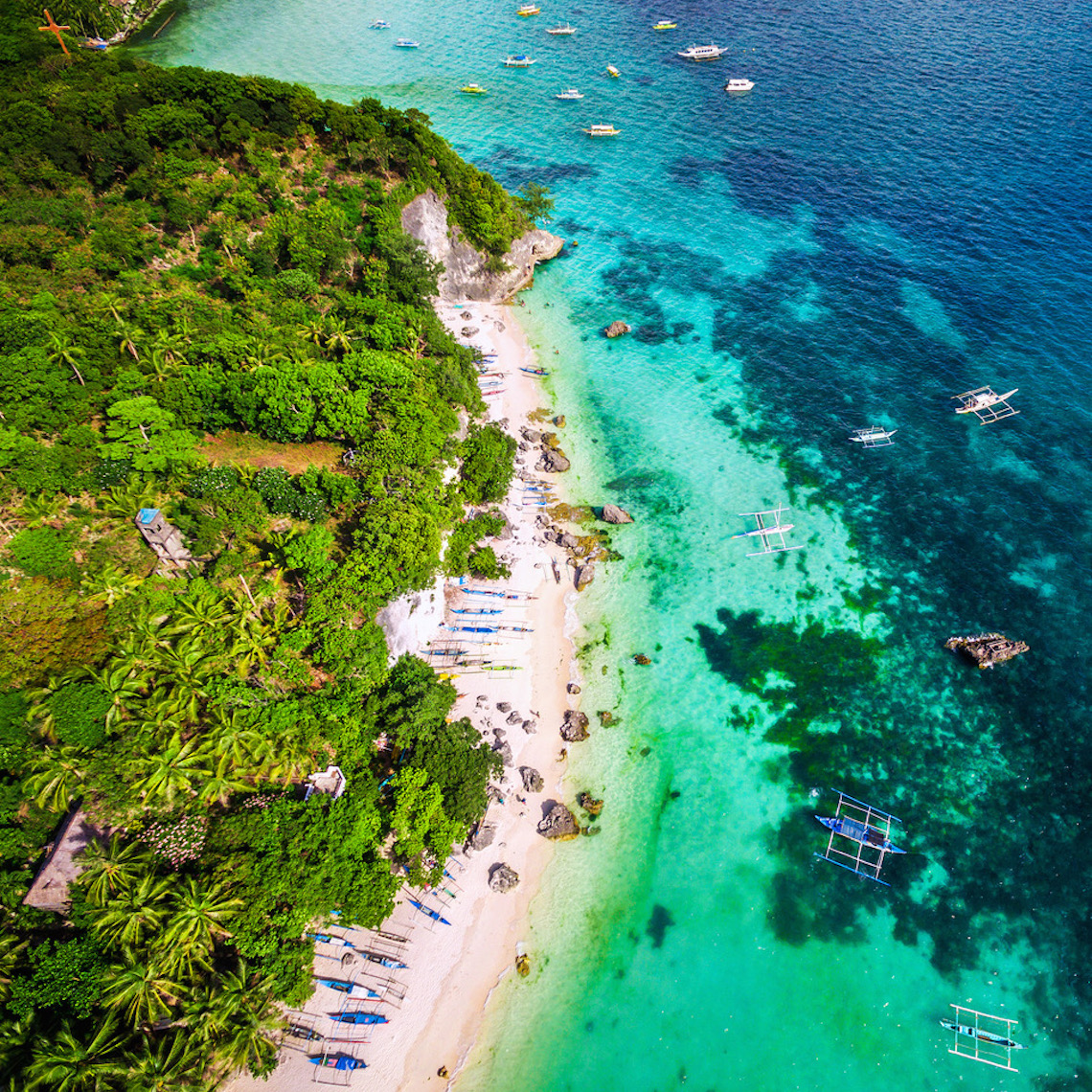 This tiny island off the coast of Panay measures just 4 square miles and includes preserved forest and farmland as well as two of the country's most iconic beaches – White Beach and Bulabog. Once known for being a bit of a party island, Boracay has undergone a renaissance since its reopening in 2018, after a six-month closure to allow for rehabilitation and restoration work.
The island is now one of the Philippines' flagship destinations for sustainable adventure travel, and tourists to Boracay can expect to enjoy a much more relaxed pace of life, with a cap on visitor numbers and a focus on conservation and preservation of its beautiful beaches and surrounding waters.
If you're looking for the ideal 'white sand and cerulean seas' destination, then Boracay is it. Here, you can enjoy every kind of watersport imaginable, from kiteboarding, paddle-boarding, and windsurfing to swimming, diving, and snorkelling in temperatures of up to 39C from March-May.
For the adrenaline-seekers: Bohol
Adventure-lovers and thrill-seekers will love Bohol with its host of adrenaline-packed activities including diving, canyoneering and skydiving. Located in the central Visayas region of the Philippines, just a two-hour ferry ride from Cebu City, Bohol offers spectacular beaches, clear waters, and some of the best opportunities to enjoy wildlife in the Philippines. It's also a great base from which to explore some of the other, smaller islands in the Visayas.
If discovering the local flora and fauna is your idea of the perfect adventure, Bohol won't disappoint. Scuba divers and seafarers can look forward to encounters with dolphins, turtles, and whale and thresher sharks, while on dry land there's the Philippine Tarsier Sanctuary where visitors can admire these tiny saucer-eyed, tree-dwelling primates in their natural habitat.
For high-flying adventurers: Chocolate Hills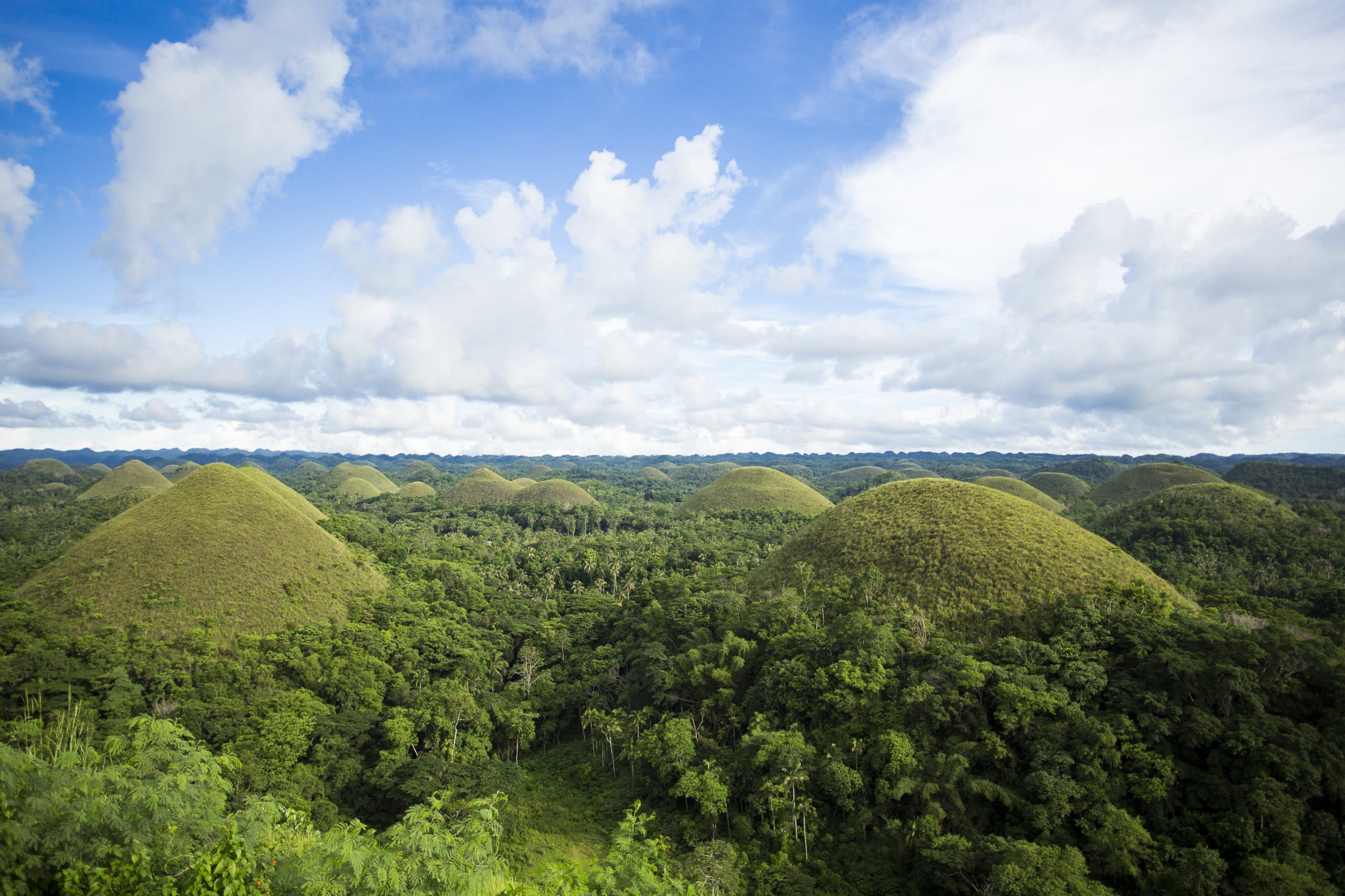 Among its many attractions, Bohol is home to the iconic 'Chocolate Hills', so-called because they genuinely look like huge, cone-shaped mounds of milk chocolate.
These geographic oddities get their strange appearance from the browned grasses that grow on the slopes during the country's dry season. They're best admired on foot – all 1,260-odd of them – or from the skies on a zipline at the Chocolate Hills Adventure Park, where you can also try the 'sky bike' – a cycle-powered zipline that soars 45m above the hills.
For overland travellers: Baguio City
Known as both the 'Summer Capital' of the Philippines owing to its cooler climate and 'City of Pines' thanks to its lush green trees, Baguio City is located 1,470m above sea level among the tropical forests of Luzon island. It's part of the Cordilleras, a mountainous region in the north of the island that's famed for its exceptional landscapes and rich heritage dating back over 2,000 years.

This destination lends itself perfectly to outdoor adventure, particularly hiking and biking along the many shady trails that interlace across the Cordilleras region. The area is popular, but if you want to avoid the crowds, Mount Yangbew and Mount Kalugong in nearby La Trinidad offer a great day's hiking or biking off the beaten track.
For those who venture underwater: El Nido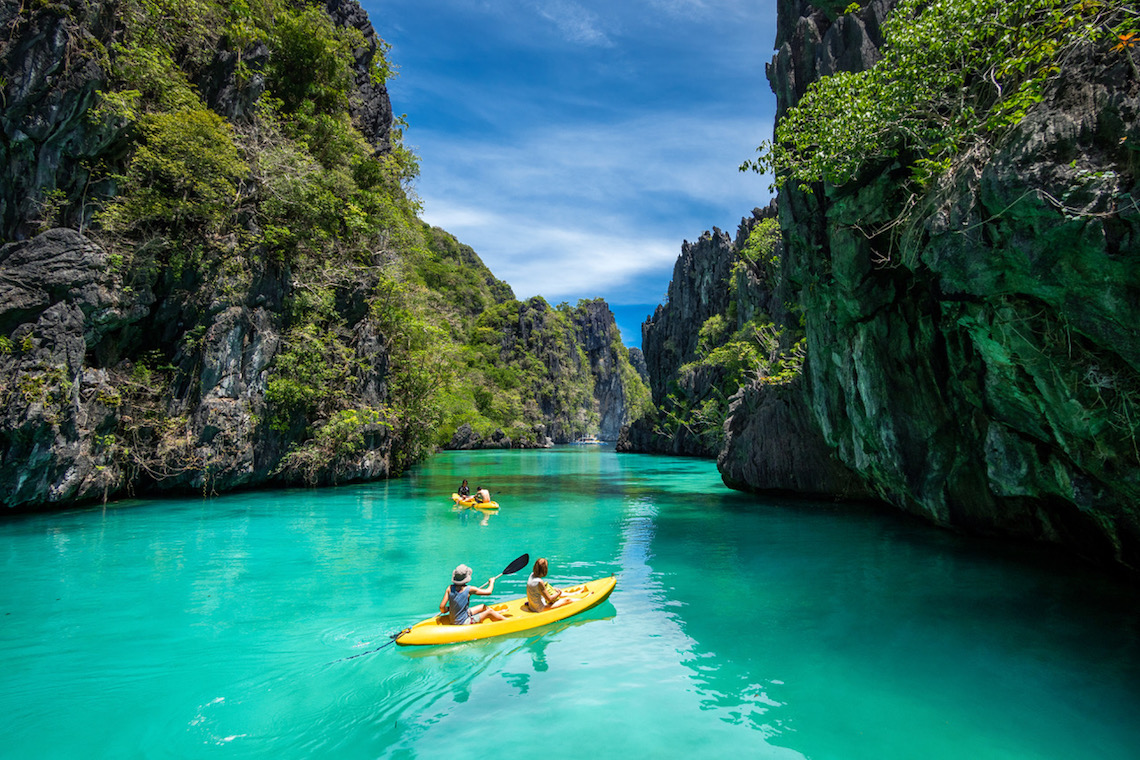 Located on Palawan in the west of the Philippines, El Nido is perhaps one of the island's better-known adventure destinations, but don't let this put you off; there's still plenty to discover here off the beaten track as well as offering a gateway to the Bacuit archipelago and some seriously paradisiacal island hopping.
Diving is the main attraction in El Nido owing to its crystal-clear waters, coral reefs, and an abundance of spectacular sea life. Those venturing into the deep can expect to encounter spotted manta rays, green sea turtles, and nocturnal marine creatures including seahorses, shrimp, and catshark. There's also plenty of fun to be had above the waves with kayaking and paddle-boarding on offer.
Inland, there's lots more to explore. Waterfall-swimming, hiking, jungle trekking and cave boat-trips are among some of the many highlights.
For petrol-powered adventures: Luzon
Despite its rich history, Northern Luzon has plenty of scope for outdoor activities, whether it's riding a 4×4 all-terrain vehicle (ATV) through the sand dunes of La Paz in Laoag, heading to one of the glorious white-sand beaches to indulge in some watersports, or venturing off on foot for a hike or horseback ride.
Your next adventure in the Philippines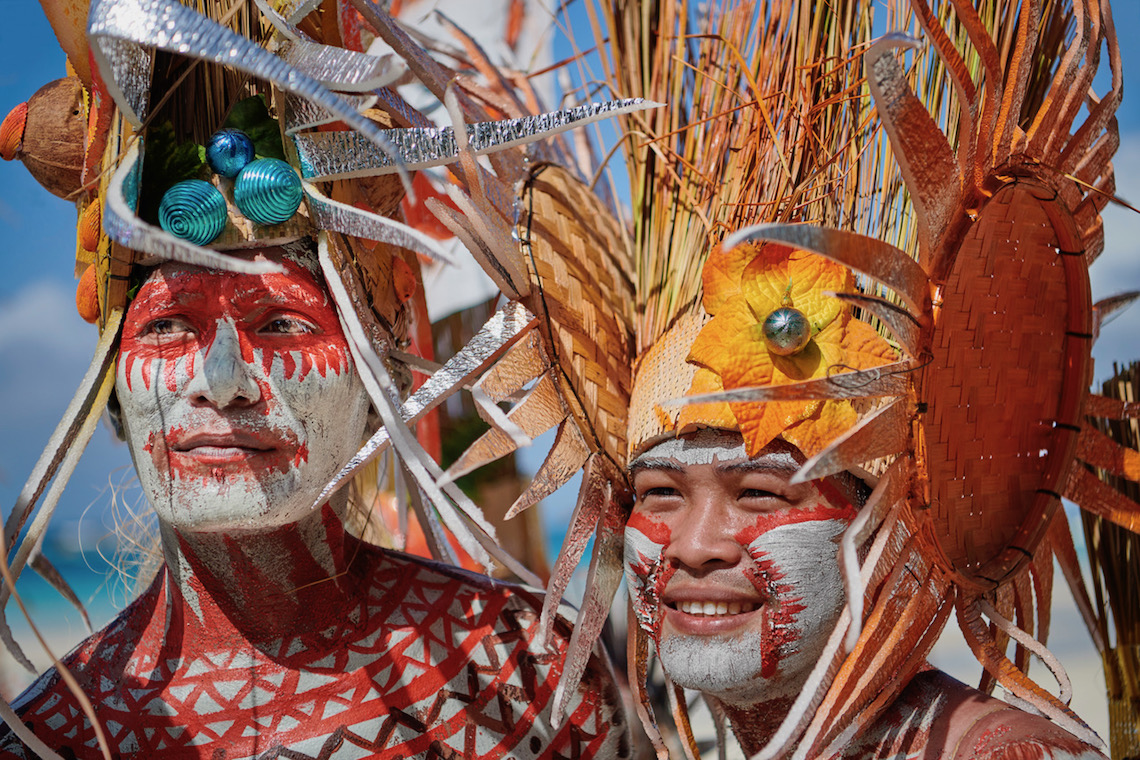 With its exciting blend of cultures, history, adventure, and intrigue, there's no doubt that the Philippines is the perfect destination to practise existing adventure passions and discover new ones. For more information on travel to the islands and to find out how to plan your trip, see here.