A 39-year-old school teacher from Somerset has completed an epic challenge during the school summer holidays by running 2,474 miles across Africa from Namibia to Mozambique. Brendan Rendall, who now lives in Manchester and specialises in teaching children with special educational needs, has also completed other long-distance running challenges such as running the length of Great Britain and running the length of Malawi. Running Africa is his latest undertaking…
Running Africa: The challenge
For this latest adventure, Brendan began on 1 June in Hentie's Bay, Namibia, and ran an average of 25 miles per day (nearly a marathon a day, in other words) to reach the coast of Mozambique on 8 September. He finished only a few days behind schedule, despite being taken ill with a parasite infection during the final week of his challenge, and was completely self-supported along the way with both him and his team camping en route.
The aim of Running Africa was to raise £75,000 to build essential hostel accommodation for orphans at the Friends of Mulanje Orphans (FOMO) secondary school in Malawi. FOMO is a UK-based charity that runs a number of support centres and a secondary school to provide for children in the Mulanje district of Malawi, where extreme poverty had left many children destitute and unsupported. The charity was founded by Mary Woodworth and her husband Keith in 2000 and has since grown to support over 5,000 children in Malawi, providing essential clothing, food and education.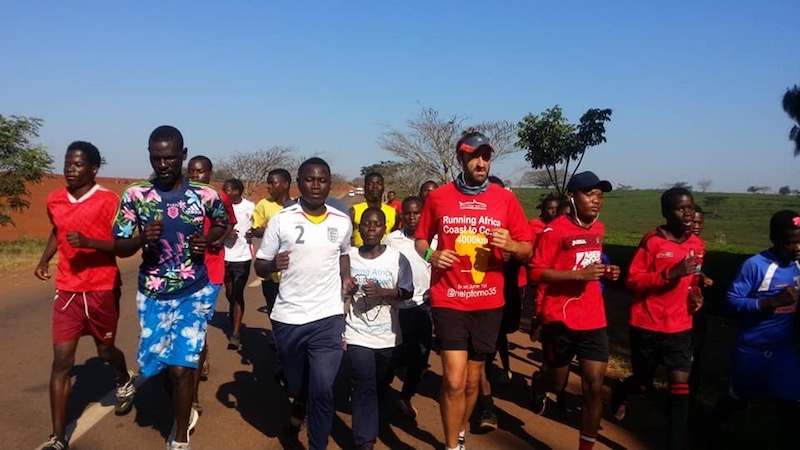 Despite this epic challenge, Brendan has not always been an outdoor enthusiast. Struggling with his weight as a child, he recalls only getting into running after a drunken bet to enter a half marathon. Enjoying the natural buzz of endorphins that running often provides, Brendan continued to take part in organised races before becoming the first person to run the length of Malawi in 2016. He ran 27 marathons in 27 days to complete the challenge and returned home just four weeks later to run the length of Great Britain. All in all, he has raised a whopping £70,000 for charity, and continues to inspire others with his story.
Brenden is also an ambassador for Yeovil College, and has recently returned to Sheffield Hallam complete a PGCE in Special Needs Education, having recently been diagnosed with Dyslexia and Attention Deficit Disorder. The importance of education and its role in enabling children to overcome their limitations is a topic which is close to Brendan's heart and has spurred his passion for challenging himself and supporting those in need.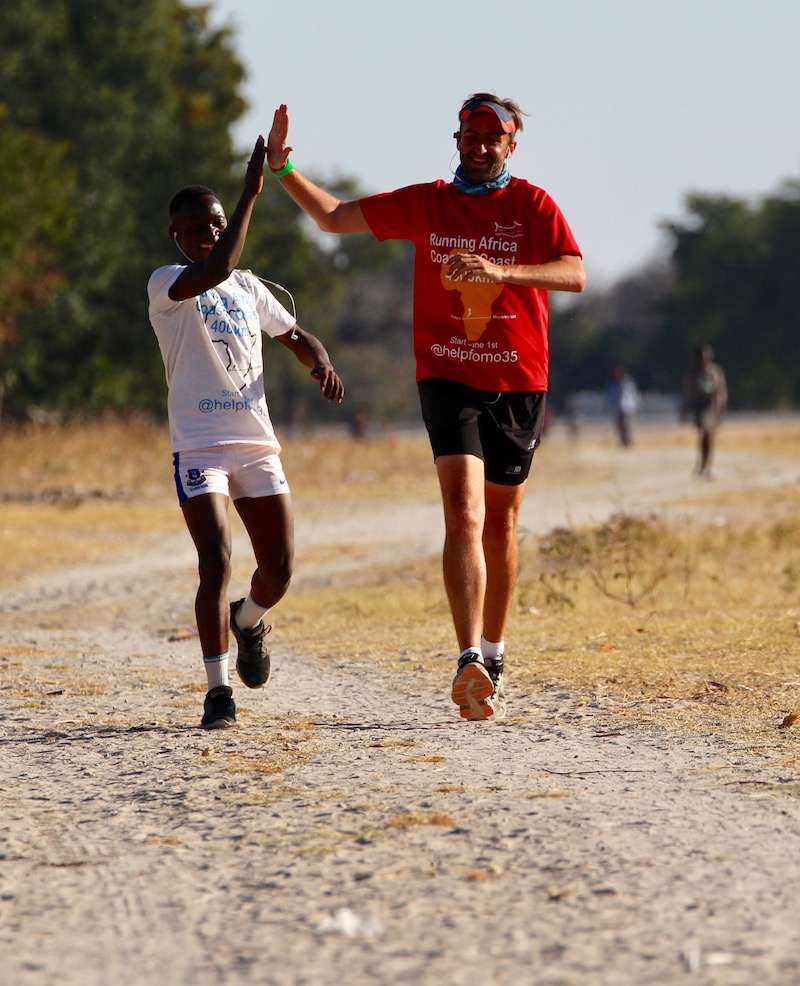 On returning home, Brenden recounted of his adventure: "Physically, it is was an enormously tough challenge. I had to combat sand storms, wild animals, extreme temperatures and illness, but the purpose of the fundraising kept my mind focused on the final goal.
"It was my first time visiting many of these countries and the stunning landscapes took my breath away… but the most remarkable part of the journey was definitely the kindness and generosity of the people I met along the way – this was extremely overwhelming; strangers invited me to stay in their homes, mended my equipment and welcomed me to their family dinner tables – I own these people a debt of gratitude that I will never be able to repay."
Find out more on Brendan's website, or follow his story on Instagram or Facebook.