Fresh snow, jaw-dropping pistes, iconic mountain vistas. That's right, the ski season is fast approaching. And if you're anything like us, you've probably already been thinking about your next winter adventure. Sounds like you need to read our ultimate guide to Chamonix: one of world's most iconic ski destinations.
Chamonix delivers unrivalled scenery and exceptional skiing all winter long. It also offers up a fantastic array of slopes to challenge all ages and experience levels. Even more impressively, it's a resort that appeals to non-skiers, making it the perfect winter holiday for the whole family.
So, to get you excited for the upcoming ski season, we've partnered up with ski experts Chamonix Tourism to put together your ultimate guide to skiing in Chamonix. Whether you're an enthusiastic amateur, a black-run specialist, or simply in it for the après ski and Alpine scenery, read on to find out how you can make the most of your experience this winter.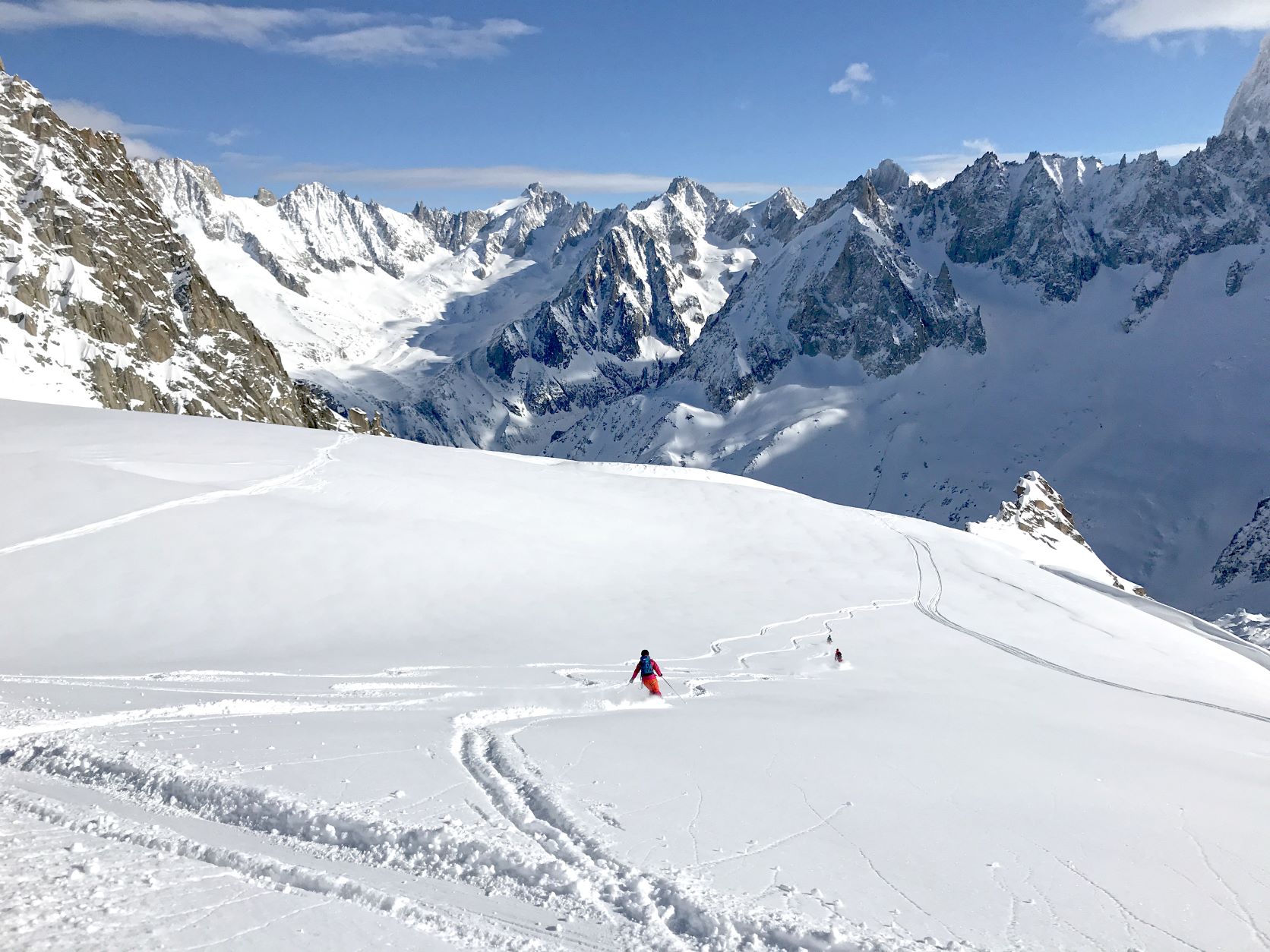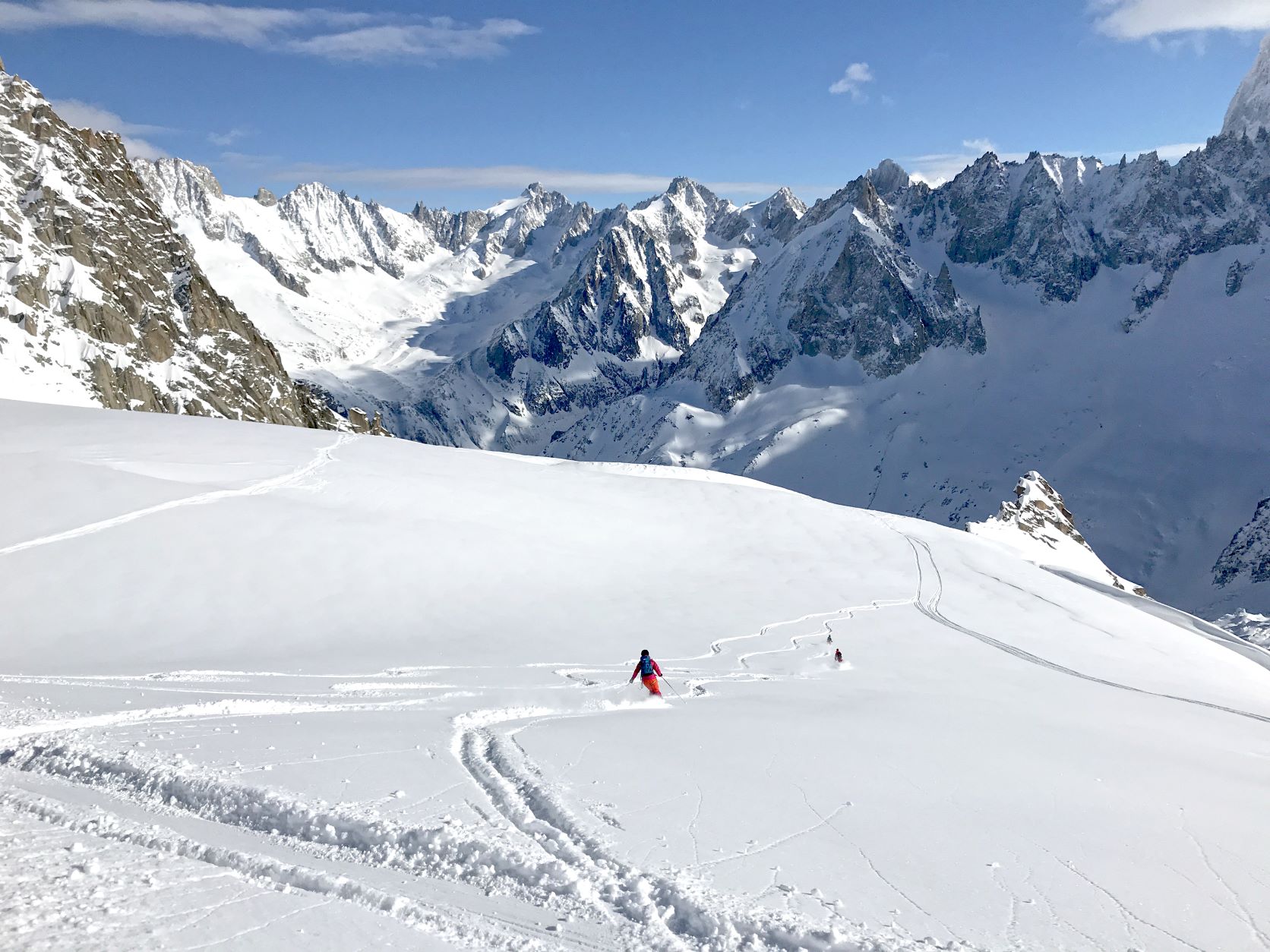 Chamonix's Ski Season
Snow first hits the slopes of Chamonix in late November, while peak season is between late December and early April. This winter, you can even benefit from free group ski lessons: find out how to get this fantastic offer at the end of your guide.
And if spring skiing is your thing in 2022, Chamonix also offers great on- and off-piste action as late as early May. But it's always worth checking up-to-date information and weather forecasts before you travel. More information can be found here.
Getting to Chamonix
Chamonix is one of the easiest ski resorts to get to in Europe. Despite being at the base of Mont Blanc, it's incredibly accessible, especially from the UK. Geneva airport is the place to look for, and flights are available from all major airports: including Heathrow, Manchester, Bristol, and Birmingham.
Once you arrive in Geneva, you're only an hour's transfer away from Chamonix's slopes. Early booking of your airport transfer is essential, especially during peak season.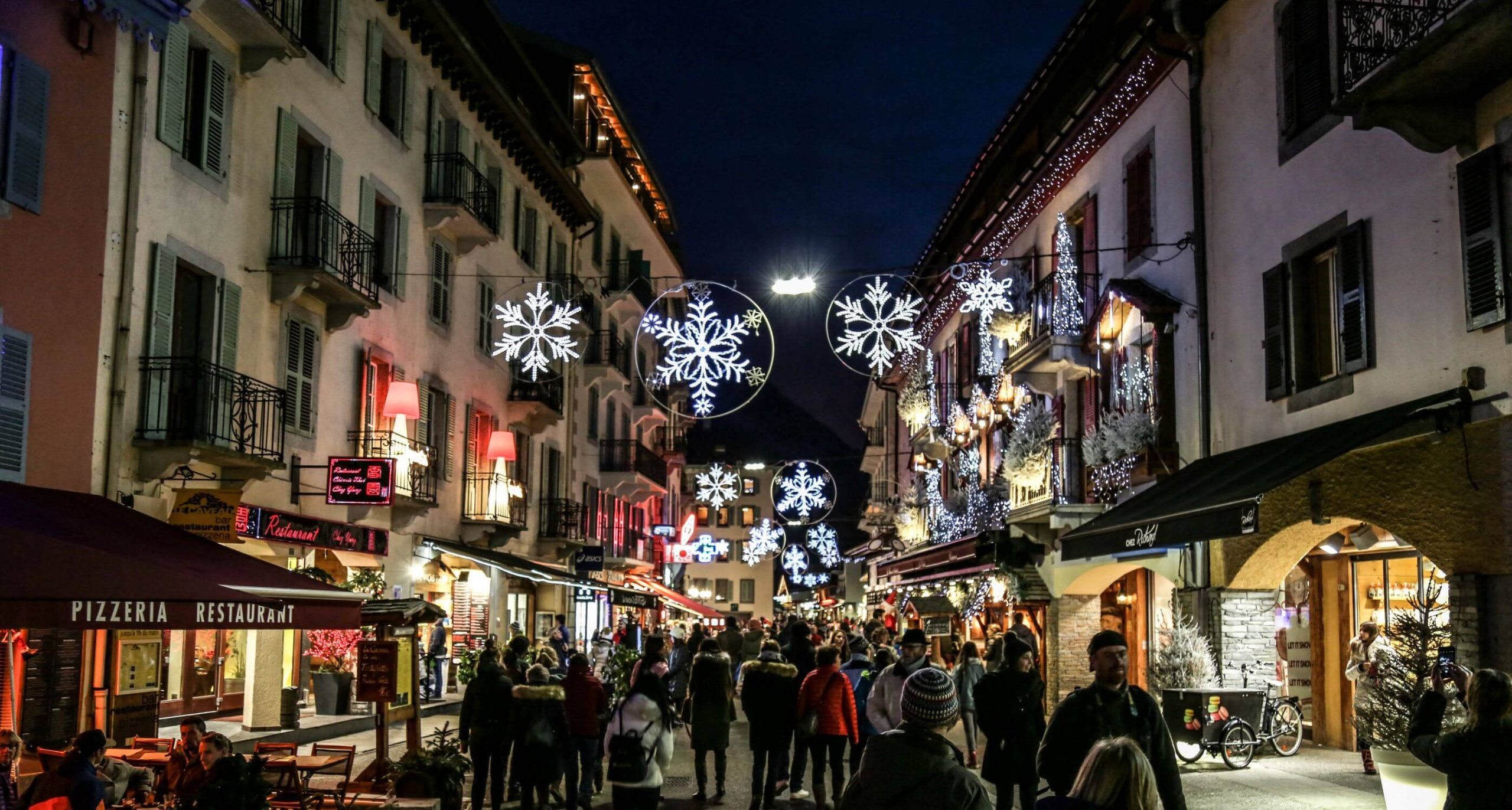 Chamonix Resort
At a height of 1,035m, Chamonix resort offers exquisite views of the Alps. It's a town jam-packed with history, culture, and tradition. The car-free centre is atmospheric, while the cobbled streets and old buildings exude both charm and character.
Skiing
With over 107 miles of pistes to explore, 62 lifts to take you around, and an altitude that ranges between 1,035m and 3,840m, Chamonix truly is a skier's paradise.
For beginners, there are a number of nursery slopes, perhaps the best of which are Le Savoy and the 2000 Zone on the Brévent lift. And when you start to gain more confidence, look out for 'progression' runs like Le Tour or the slopes immediately above Les Grands Montets.
For those with more skiing experience, Chamonix offers a range of intermediate slopes. More difficult runs include Les Grands Montets, while broader options can be found on the domains of Balme, Brévent-Flégère, and Les Houches.
And when it comes to expert skiing, Chamonix is up there with the best resorts in the world. Alongside countless off-piste slopes like the famous Vallée Blanche, you've got the C. Bozon Trail at Brévent and fabulous runs from the Bochard lift (including a 1,600m drop back to Argentière).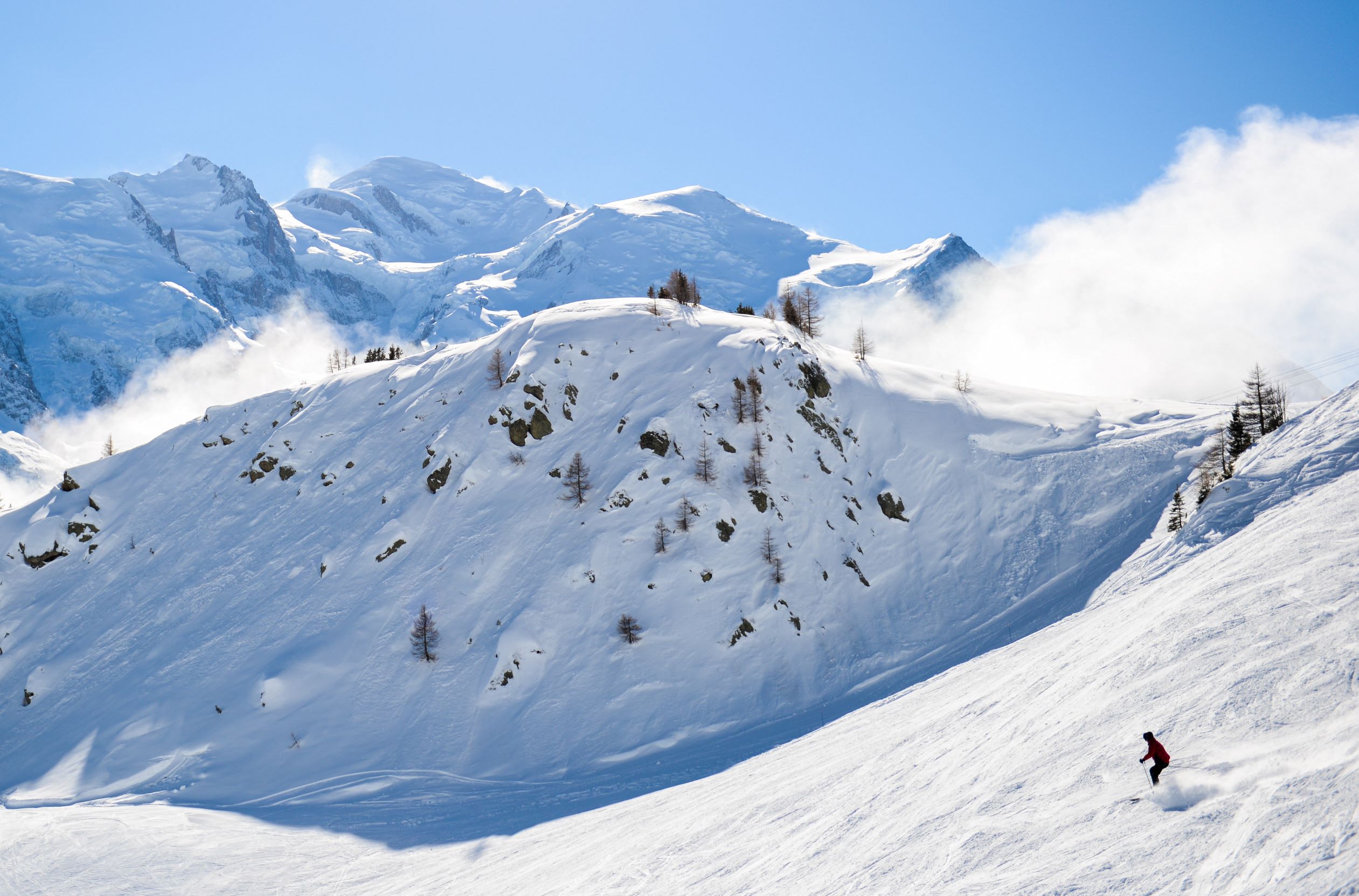 Chamonix for non-skiers
Your ultimate guide to Chamonix wouldn't be complete without advice for those who don't want to spend all day on the slopes.
The Aiguille du Midi cable car offers stunning views and photo ops of Mont Blanc, while a simple walk around the town provides opportunities to see incredible craftsmanship and buy unique souvenirs. There's also a wide range of museums and art galleries for keen culture vultures. Finally, no visit to Chamonix would be complete without a ride on its iconic 'Little Red Train' that's been chugging up to the Mer de Glace for over 100 years!
Après ski in Chamonix
Head to Avenue Michel Croz or the Rue du Dr Paccard for some of Chamonix's best bars and restaurants. And if you're looking for a great night out, the town boasts plenty of nightclubs and late-night entertainment.
For those who want a more relaxed scene, you'll find lots of rustic cafés and pubs. And the music on show is varied too: with jazz, world music, classical, and more to suit just about every taste.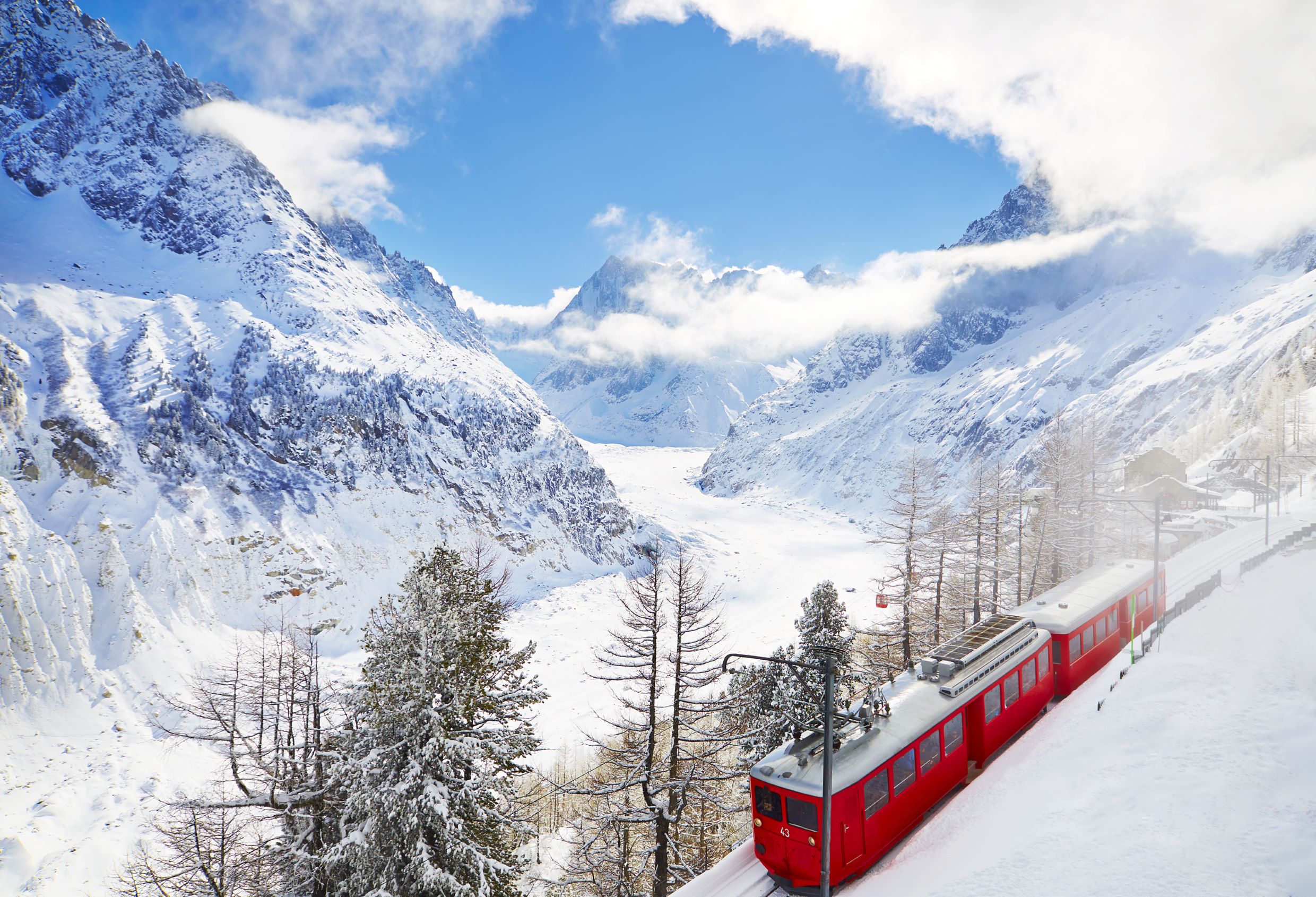 Head out on Chamonix's slopes this winter
Chamonix certainly lives up to its reputation as one of the best ski resorts in the world. And with our ultimate guide, you really can start to dream about being back on the slopes this winter.
No one knows Chamonix quite like Chamonix Tourism. So, to welcome you this winter, they're offering free group ski lessons to anyone visiting from 7 January to 4 February 2021 or 7 March to 1 April 2021. Lessons are available in downhill (both on- and off-piste), cross-country, touring, and even kindergarten skiing.
Whatever your age and whatever your ability, these lessons provide the perfect introduction to Chamonix. Find out more and grab your free ski lessons here.