Over the past couple of months we've been taking a look at the hottest adventure destinations around the world right now. We've already covered Europe, Africa and Asia, but now we're delving into 10 of the most incredible adventures in the Americas. Enjoy!
Tackle Angel's Landing, America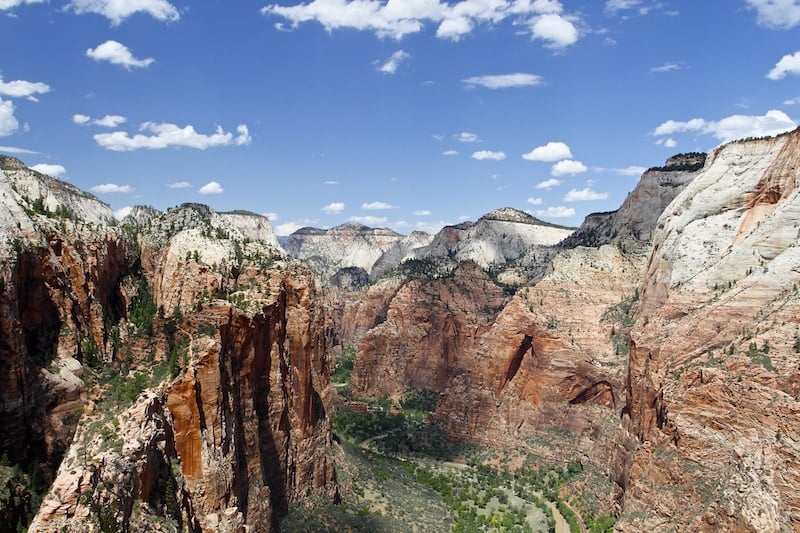 The hike up Angels Landing is a world-renowned one, and it's easy to see why. Zion National Park is a remarkable natural spectacle with 270 million-year-old rock layers giving the place an otherworldly feel. Sheer red cliffs rise sharply from the canyon floor and tower above you on each flank.
Some of the best views can be had from Angel's Landing, but the hike to get up there is not for the faint hearted, with steep switchbacks and vertigo-inducing drop offs. There are chains bolted into the rock along the route for extra peace of mind, but this is still a heart quickening experience. See the Trek America website for more ideas.
The Clipper Race, Worldwide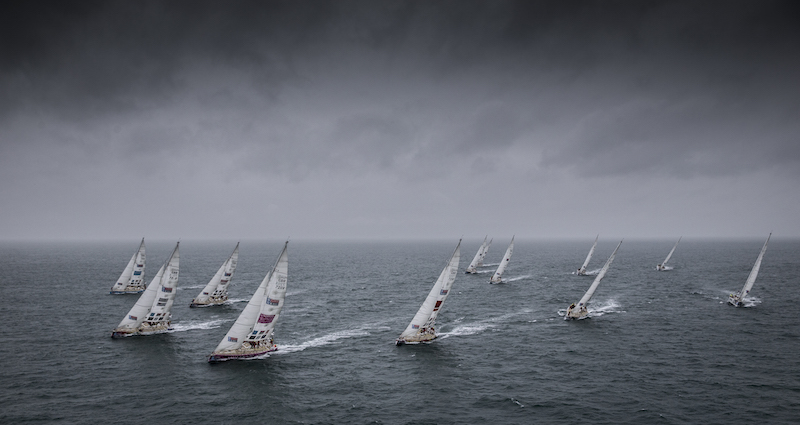 Photo: onEdition
The Clipper Race is one of the biggest challenges of the natural world and an endurance test like no other. It's a round the world race on 70-foot ocean racing yachts and anyone can enter – even you or me. No previous sailing experience is needed and you can choose to complete the full circumnavigation or pick one of the eight legs.
Legs include journeys that cross the planet's major oceans between Britain, South America, South Africa, Australia, Asia and the USA. Full training is given and the truth is, there's nothing quite like being in the middle of the ocean on a yacht which is racing around the world, surrounded by like-minded adventurous crew mates. Epic.
Hike the Grand Canyon, America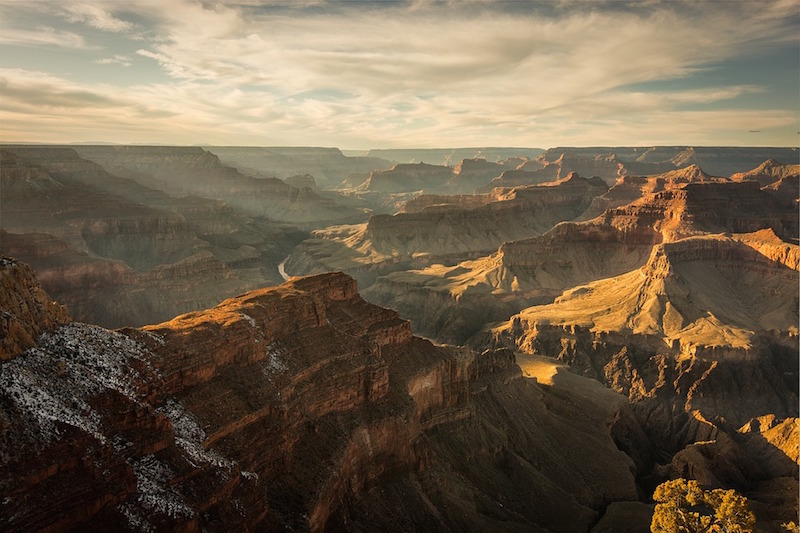 With two billion years of the Earth's history, 11 layers of ancient rocks and stupendously beautiful views, it's no wonder the Grand Canyon is visited by so many. The best way to see it is to avoid the crowds and hike the canyon from rim to rim.
Start on the North Rim, follow the North Kaibab Trail as it twists and turns for 14.3 miles (and descends an incredible 1,828m) before linking up with the Bright Angel Trail and gaining 1,371m over 9.6 miles to the end. It's a tough trek, but the perspective you'll have of this magnificent natural wonder will more than make up for it. Check out Trek America for more information and ideas.
Explore Glacier National Park, America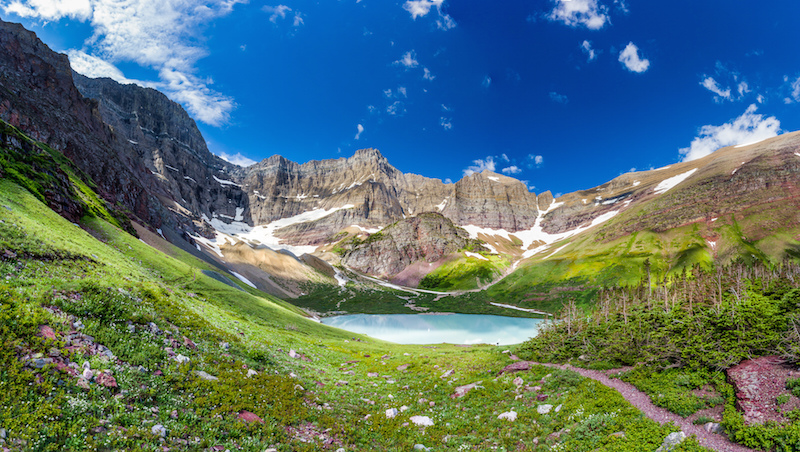 Located in Montana, Glacier National Park is an absolute dream of a hiking destination, with endless routes for you to discover. Some of the best include the walk to Grinnell Glacier, the Swiftcurrent Pass hike and the trek to Cracker Lake. The latter is especially worth taking a look at, as it's considered by many to be one of the most beautiful lakes in the world.
It's a 12-mile round trip that takes you through pristine wooded forests and offers breathtaking views of the surrounding lakes and mountains. Cracker Lake is the real gem of this walk, and it's hard not to get lost in its crystal clear turquoise blue waters, so have your cameras at the ready. See Trek America for more information.
Discover Waterton Lakes National Park, Canada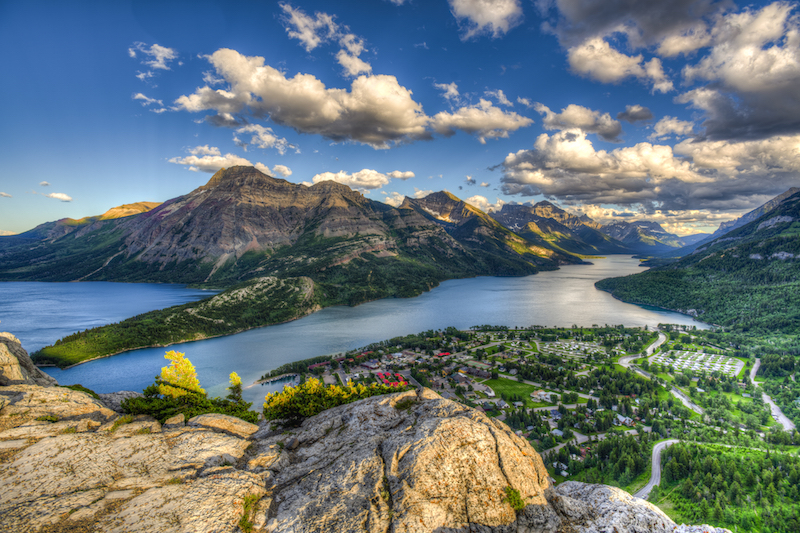 Head to southern Alberta and you'll find Waterton Lakes National Park, an area of mind-numbingly beautiful lakes flanked by the impressive Rocky Mountains. Some of the views kind of remind me of Norway's Lofoten Islands, with settlements right on the water and stark mountains rising up all around. It's a stunning place.
A wildfire damaged parts of the park in September 2017, but authorities are working hard on reopening closed sections and things are getting better. Like much of Canada, Waterton Lakes National Park is a great hiking destination and the Tamarack Trail is one such example. The 23-mile route is normally split into two days and it delivers fantastic trekking with views across dreamy lakes and mountains.
Sail from Cape Verde to Barbados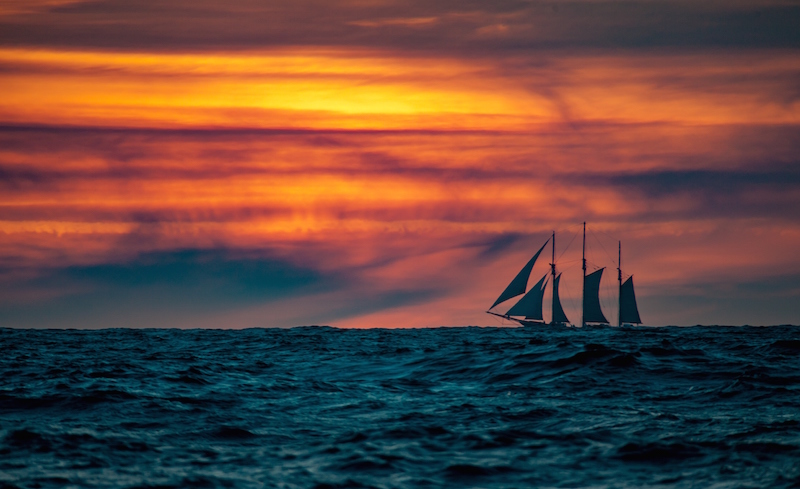 Have you ever dreamed of quitting your day job, buying a yacht and travelling the world's oceans? While you might not be quite ready to ditch everything for this dream just yet, how about spending a month at sea travelling between Cape Verde and Barbados? Maybe Sailing is offering you that exact opportunity.
Set sail on a magnificent tall ship, learn how to steer it, how to understand the waves and swell and how it's affected by the weather hundreds of miles away. Ditch your smart phone and all of the distractions that come with it and replace it with the open water, its weird and wonderful wildlife and an adventure of a lifetime.
Climb Guatemala's volcanoes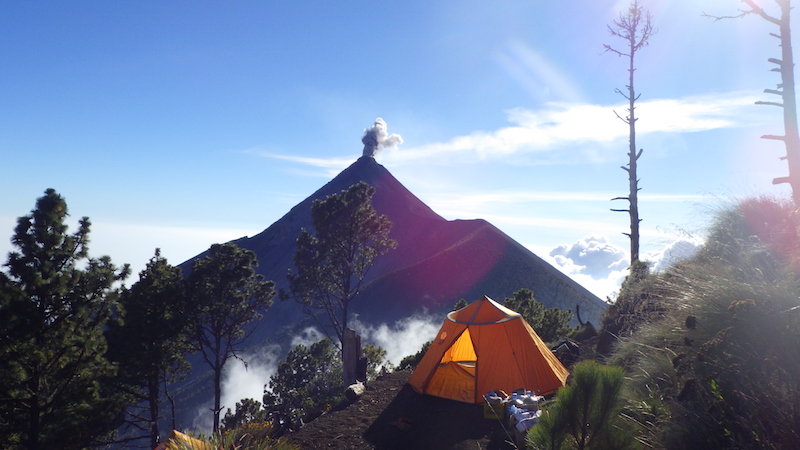 The Central American nation of Guatemala is steeped in Mayan history and is blessed with a wonderful climate, so it's a great location for hiking and exploring. That's especially the case when you take a look at the altiplano and the string of volcanic peaks rising from the ground next to it. KE Adventure Travel has taken full advantage of its potential for hiking, and you can too with the company's 15-day trip to the area.
The tour takes you to the summit of no less than seven volcanoes, including Tajumulco (4,220m), Central America's highest point. Over the course of the two weeks, you'll also climb several active volcanoes (yes, active!), camp for two nights on spectacular ridge tops and have a bit of down time next to the beautiful Lake Atitlan.
Climb Aconcagua, Argentina
At 6,962m, Aconcagua is the highest mountain in South America and as such, is one of the Seven Summits. It is not a technical climb, making it suitable for regular hikers with winter walking experience.
Having said that, this is a seriously tough undertaking and the summit is at considerable altitude, so anyone hoping to undertake the challenge should have experience walking at altitudes of over 6,000m. As tough as it is, it's undoubtedly rewarding and the views from the top across the Andes will be etched in your mind for life.
Sleep on the side of a cliff, Peru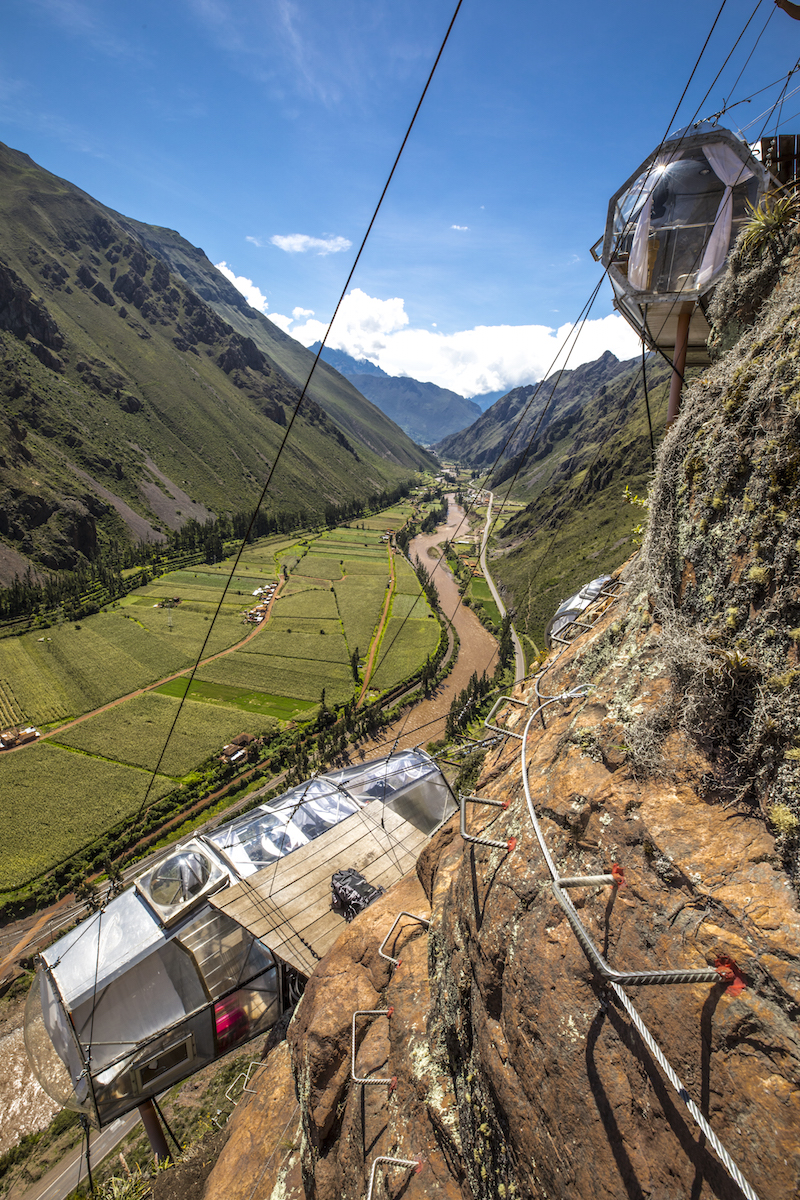 Chances are, you may have heard of this one before. Head to Peru's Urubamba Valley and you'll probably stare up at the cliffs wondering what's glistening in the sun. Well, believe it or not, that would be some accommodation. The aluminium and polycarbonate pods cling to the cliffside offering a truly unique and unforgettable night's accommodation.
You can stare out the side of the pod at the night sky and enjoy breakfast and dinner after it's been brought up by backpack. Link it in with the via ferrata and zip lining and it sounds like a cracking adventure. See Natura Vive for more information.
Take in Costa Rica's cloud forest
Costa Rica is a country full of astounding sights and sounds, and a visit to one of the country's cloud forests will give you a great opportunity to explore them. Monteverde is a popular location for this, where there are fantastic hiking opportunities and canopy tours allowing you to see the forest from a different perspective.
When you've had enough on your feet, take to the air on numerous zip lines that transport you through the canopy. Think of it as Go Ape on steroids, just in a much more exotic location!