For a summer's day, you really can't beat a walk in the beautiful countryside of the South Downs National Park. Peaceful emerald hillsides stretch as far as the eye can see, while crisp white chalk cliffs and ample hidden treasures are ready to be explored. Whether you love strolls though ethereal woodland, meandering along the riverside, or even checking out curious Bronze Age hill forts, these South Downs walks will surely hit the spot. And what's more, many of them end at a quintessential British pub, perfect for that post-walk pint.
We got together with much-loved British outdoor brand Regatta Great Outdoors to come up with some of the best South Downs walks to try this summer. 
Meon Valley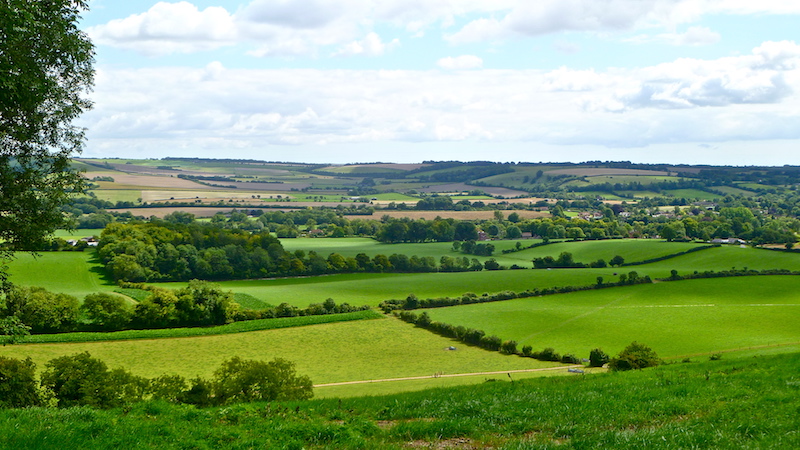 The hopelessly quaint village of East Meon, with its propensity for thatched cottages, is reason enough to opt for this six-and-a-half-mile route along the Meon Valley.
Highlights include the crystal-clear chalk spring known as the source of the River Meon, plus pretty countryside views from the top of Hyden Hill. Don't forget to stop off before or after at Ye Olde George Inn, the most authentic of traditional British pubs. 
Devil's Dyke and Ditchling Beacon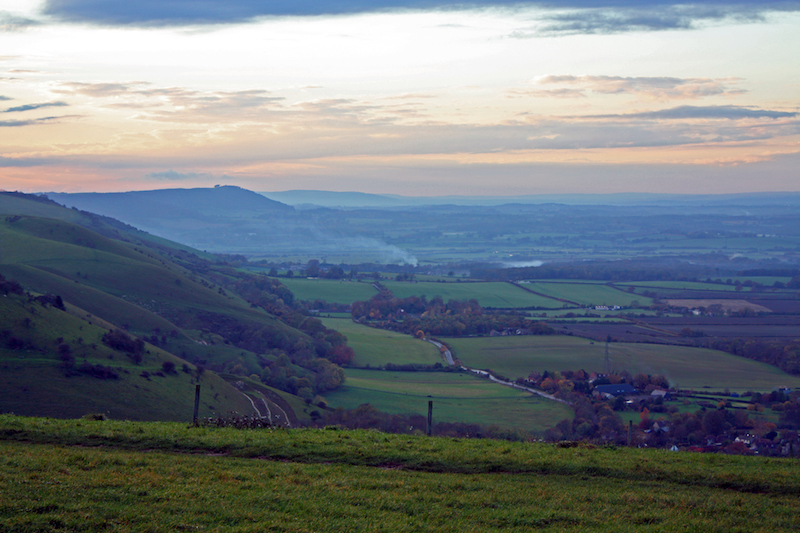 Check out one of the most picturesque portions of the South Downs Way on this wonderful walk from Ditchling Beacon to Devil's Dyke.
You'll pass by one of the highest points in the Downs, once an Iron Age stronghold, as well as a rich array of plant life, thanks to the unique grassland habitat. End the walk at Devil's Dyke – as the legend goes, the Devil dug this chasm to drown the parishioners of the Weald. You'll more likely find a heavenly carpet of wildflowers here now though.
Beacon Hill and Harting Down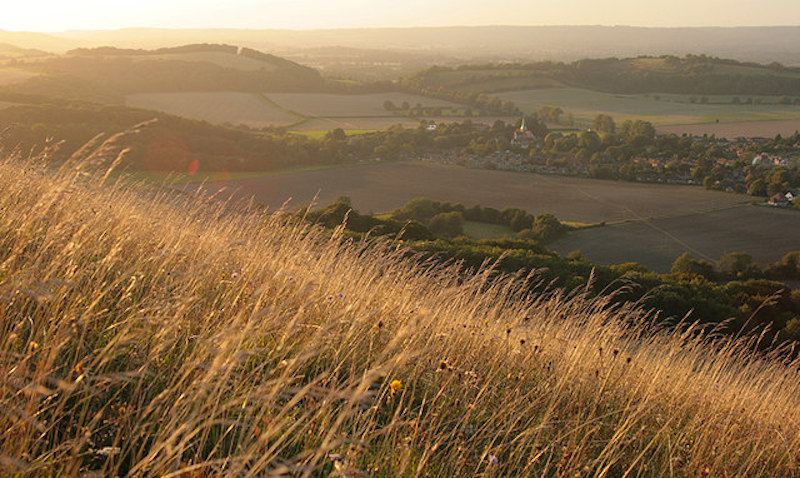 As a Site of Special Scientific Interest (SSSI), Harting Down offers a unique countryside walk complete with rare birds to spot and an abundance of unusual flora and fauna. A favourite for many and one of the best South Downs walks during spring and summer, when mother nature is at her best.
Head through ancient woodland up to Beacon Hill and soak up sensational views of the Isle of Wight from the top of this Iron Age hill fort. Afterwards, enjoy the rolling valleys of Harting Down, keeping an eye in the sky for species such as kestrels, skylarks and yellowhammers swooping playfully.
The Seven Sisters, East Sussex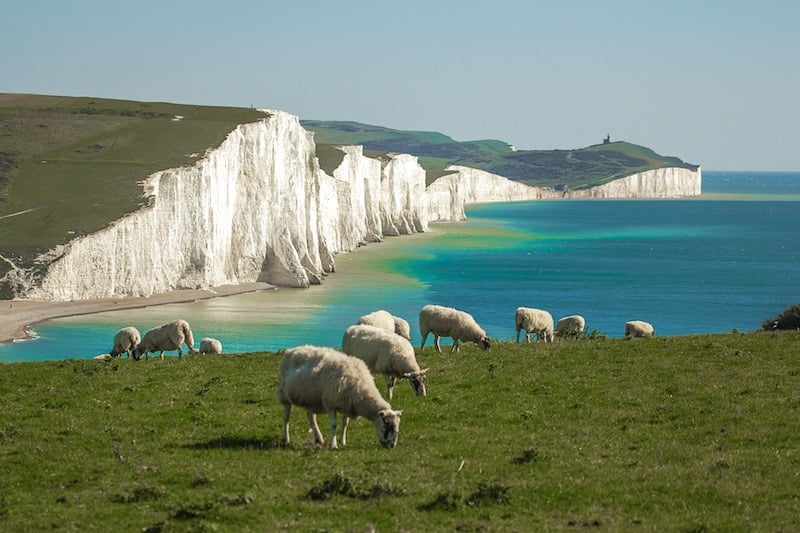 These iconic ivory cliffs bridge the gap between the South Downs National Park and the undulating tides of the English Channel and look particularly striking against a clear blue sky. A list of the best South Downs walks could never be complete without them.
Take a linear walk atop the cliffs from the hamlet of Birling Gap along to Haven Brow, the seventh sister, and then inland to East Dean Road, where it's possible to catch the bus back to Birling Gap. Expect windswept sea views and wildlife-filled wetlands on this spectacular coastal walk. 
Arundel Castle and the River Arun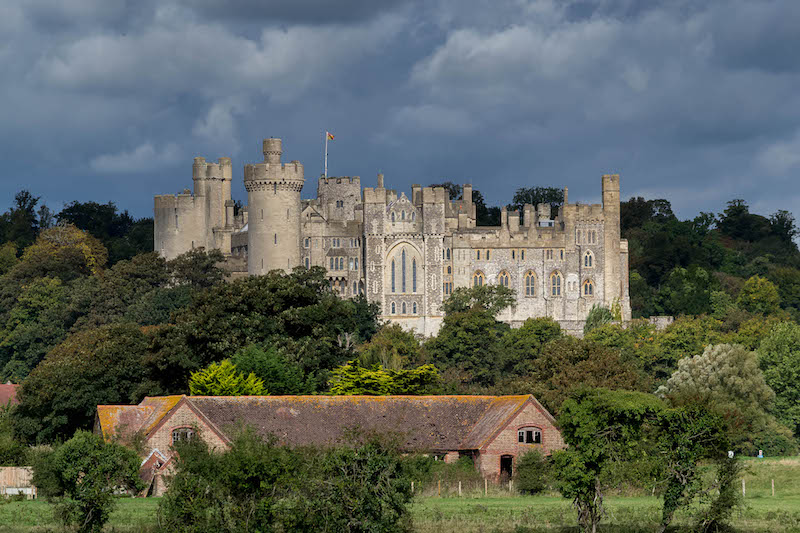 A wonderfully varied hike that starts at the historic castle in the charming town of Arundel, which you can spend some time exploring before or after the walk. From here, you'll meander alongside the banks of the River Arun, passing by picture-perfect riverside cafes and pubs, enticing you in for a cool drink or leisurely lunch.
Circle back round through the woods and onto Monarchs Way for spectacular views of the Downs and Amberley Mount, before dropping back down into town.
What to take on South Downs walks
For a perfect ramble in this idyllic little slice of countryside, you'll need some good quality hiking kit, such as a sturdy pair of shoes or boots, hiking trousers or shorts, a daypack for all your essentials and, of course, some waterproofs and warm layers should the weather turn. Regatta recommends the Samaris II boots or shoes, the Blackfell 25L rucksack and a quality lightweight waterproof such as the women's Calyn or the men's Imber waterproof.