Microadventures are the perfect way to inject a little excitement into our daily lives, especially when it gets difficult to fit big adventures around busy schedules and work life. A microadventure could be anything from one night to a few, but these little bite-sized adventures can have just as much of a positive impact than a longer trip. The feeling of being in the wild can really help clear your mind from the hustle and bustle of daily routine and when you return to normality you'll find yourself feeling rebooted.
The key to a microadventure is to sleep wild and pack light. If it's going to be warm enough, ditch the tent and go solo in a bivvy bag, staring up at the night sky is an amazing way to fall asleep and truly connects you to nature. So, with all that in mind, we teamed up with Osprey Europe to bring you seven awesome microadventures you need to do in Europe.
Norway – the Troll's Tongue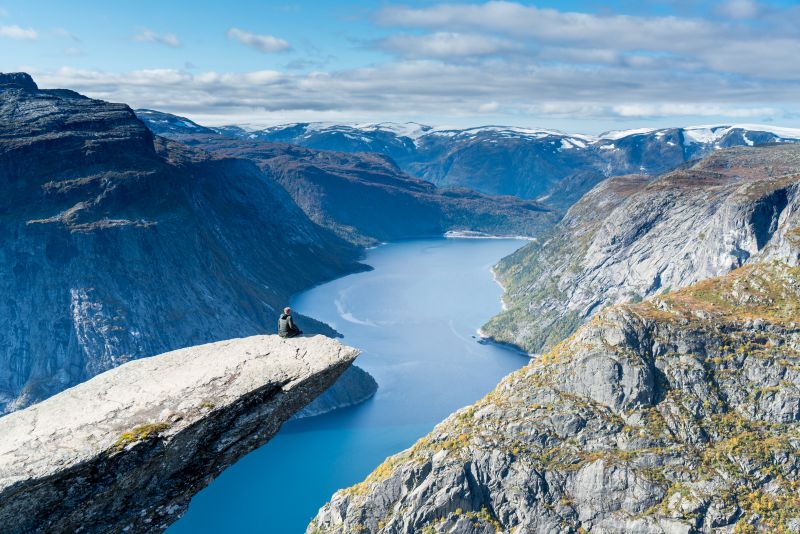 Photo: Dan.kristiansen
One of the most famous hikes in Norway is to climb to the Troll's Tongue of the mountain Trolltunga, I've done it myself and I'll tell you what, it is such an enjoyable place to be and has some immense views. We bagged ourself a return flight in early September from London Heathrow to Oslo for around £70. We had three days, so after landing, we took a short coach and then a ferry to Odda, in Hordaland county, which is the nearest village to Trolltunga.
We arrived late afternoon, hiked the first mile or so of the trail and then found ourselves a sheltered little spot to camp for the night. The second day we finished the hike to the Troll's Tongue, stopped to absorb the spectacular views and then headed three-quarters of the way back down the mountain to set up camp for the night. The next morning we made our way back down to the trailhead and made our return journey to the airport for our flight home. We took our time on the Trolltunga trail, but if you were to head off early enough, it's easily done in a day.
Bulgaria – the mighty Vitosha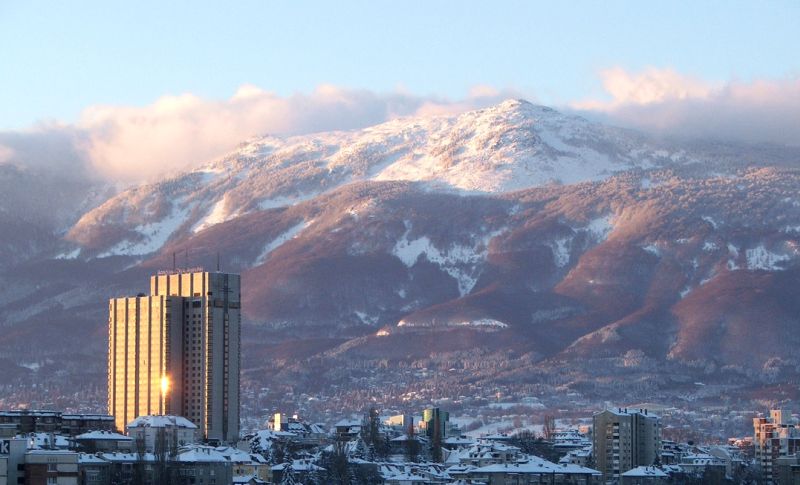 Photo: podoboq
Bulgaria is a fantastic place for a microadventure because it's one of the only countries that has a mountain so close to the capital (Sofia), and you can often bag flights from London to Sofia for under £100. Vitosha is a 2,290m-high mountain which is located just seven miles south from Sofia and offers a whole host of thrilling activities such as hiking, mountain biking, climbing and caving. In fact, it's home to the longest cave in Bulgaria measuring a whopping 11 miles in length.
>>> Seven amazing one day hikes in Europe you need to know about.
Being so close to the capital means that transportation is a doddle and although wild camping is prohibited by law outside of designated campsites, it is often overlooked if you are discreet and do not light campfires. However, there are plenty of campsites to choose from.
Iceland – magical glacier caves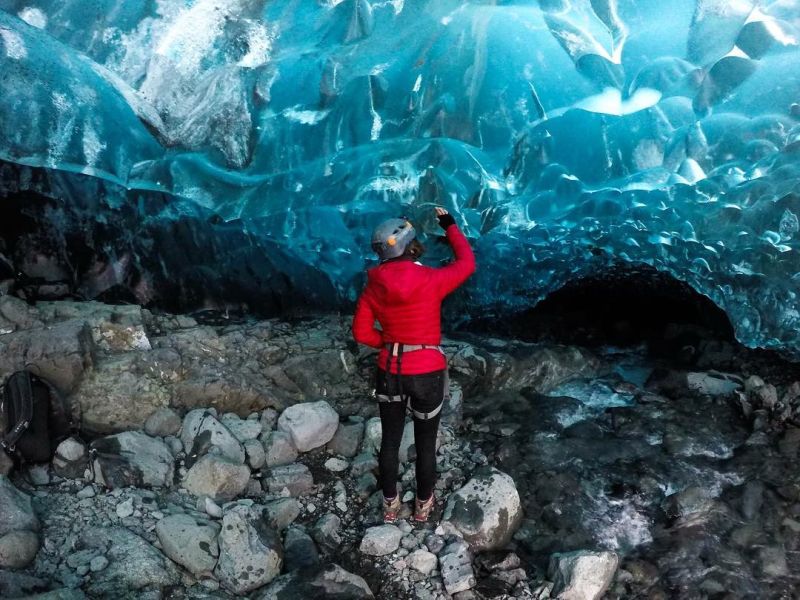 Photo: @explorefox
I took a trip to Iceland last year and managed to squeeze loads into four days. It was late November, so camping was an absolute nope. However, wild camping is permitted so if you want to camp, head over in the summer months. You will need to hire yourself a car because it's much quicker and easier to do so if the clock is ticking on a short trip. You can usually find pretty cheap flights to Reykjavik for under £100, when I visited, my return flight was just over £60.
The hiking opportunities in Iceland are endless, there is so much to see and do! I thoroughly recommend visiting Vatnajökull glacier and taking a guided trip into the glacier caves, they are fascinating. However, this is a little pricey so if you wanted to keep your costs down I would recommend visiting a couple of the waterfalls such as Gullfoss and Seljalandsfoss, another great one is hiking to the top of Glymur, Iceland's highest waterfall.

Sweden – a wild camping dream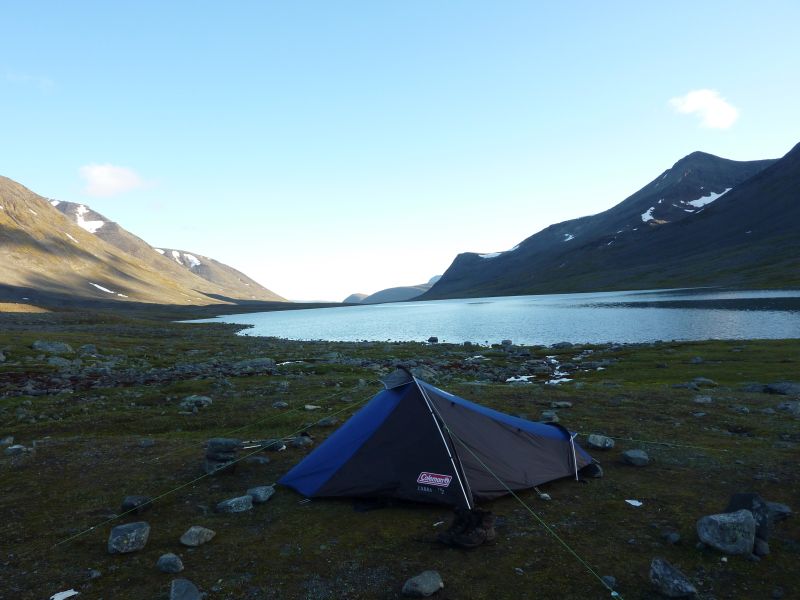 Photo: Daniel Turull
Allmansrätten – meaning "everyone's right" to roam, is an important part of Swedish heritage and culture. Therefore, as long as you respect the land and adhere to the rules, Sweden is one of the best places for wild camping in Europe. This makes it the perfect place for a microadventure, just pick your spot! There are many airports in Sweden, with Stockholm being the capital, and you can usually bag flights there for under £100 if you're savvy with dates.
Tyresta National Park is under an hour away from Stockholm and is a wonderfully peaceful place to immerse yourself in nature. The park is filled with an abundance of wildlife, fragrant pine forests, beautiful hiking trails, and there are many overnight shelters and fireplaces, making wild camping super easy in scenic spots.
Norway – Besseggen ridge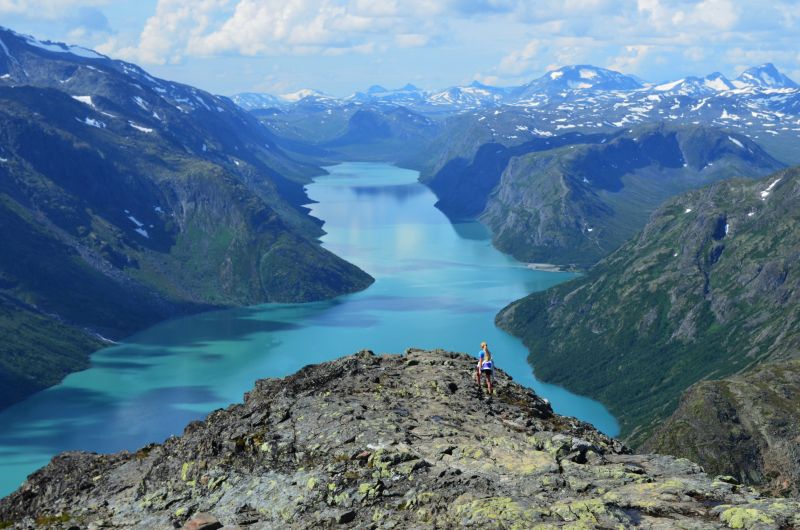 Photo: Nick
Norway is just brimming with microadventure potential. Another fabulous hiking trail there is Besseggen ridge. It's just spectacular. Again, if you're savvy with dates, flights to Olso can drop well below £100. Norway has plenty of transport links which are readily available from towns and villages so you'll find making your way from A to B pretty easy. It should take around four hours to travel from Stockholm to Jotunheimen National Park, which is where Besseggen Ridge is situated.
The ridge itself is nothing short of incredible, with glittery blue fjords and panoramic views to die for. The trail can usually be hiked within six or seven hours, but seeing as wild camping is permitted, why not make a couple of days out of it?
Estonia – picturesque national parks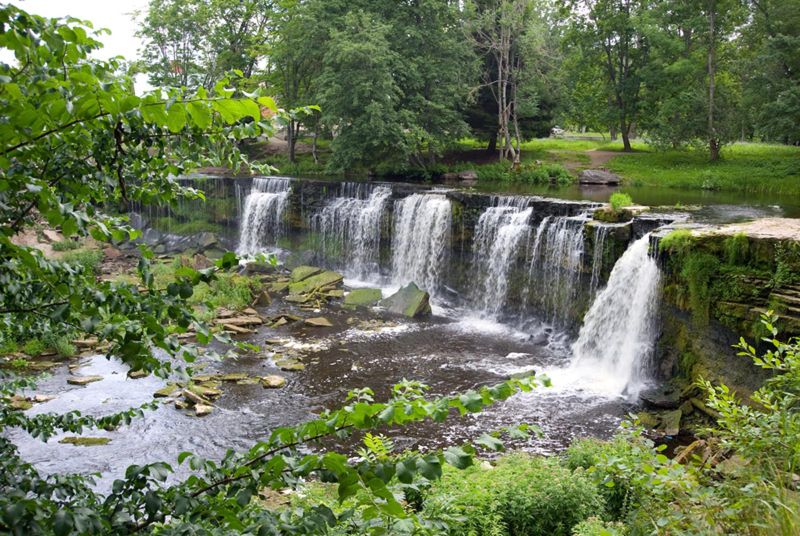 Photo: Visit Estonia
Estonia is a stunning place to explore and if you select your dates wisely, you could easily fly from London to the capital (Tallinn) for under £100. Wild camping is widely tolerated if you're discreet and respectful, and there are plenty of campsites available too.
Keila-Joa Park is under an hour away from Tallinn so it would be an ideal spot for a microadventure. The national park is brimming with picturesque waterfalls, forests, nature trails, rivers and interesting spots to explore.
Scotland – the Isle of Skye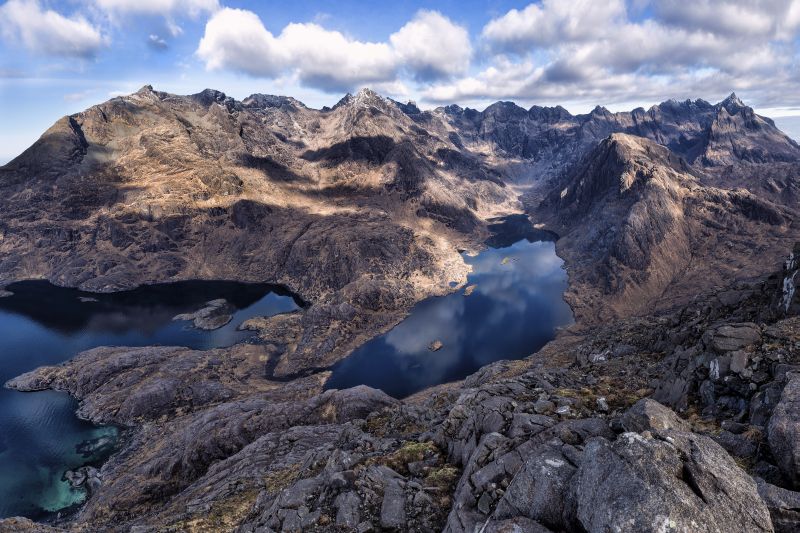 Photo: John McSporran
If you don't quite have the time to head overseas, then Scotland is a great weekender option. Flights are cheap, but driving is probably easier and cheaper again. Wild camping is permitted in Scotland so grab your trusty tent and walking boots and head to the incredible Isle of Skye.
Glen Sligachan to the summit of Sgurr na Stri is a breathtaking 15-mile hiking route which would make an excellent microadventure destination. It provides exceptional scenery, gorgeous camping spots and the opportunity to spot red deer. From the summit of Sgurr na Stri, you'll see glorious views of Loch Coruisk and tiny sandy beaches.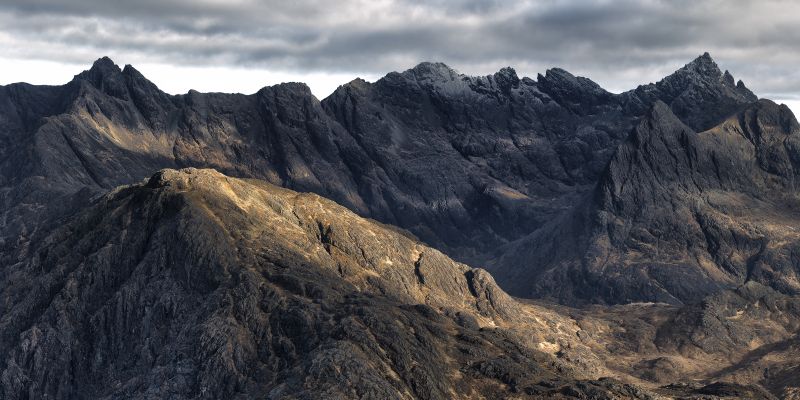 Photo: John McSporran
For the more adventurous among us, Cuillin Ridge (dubbed the Holy Grail of British scrambling) would be a more hardcore option. This legendary seven-mile ridge is labelled a grade three scramble in some parts therefore is extremely technical and challenging, but, it is one heck of a thrill.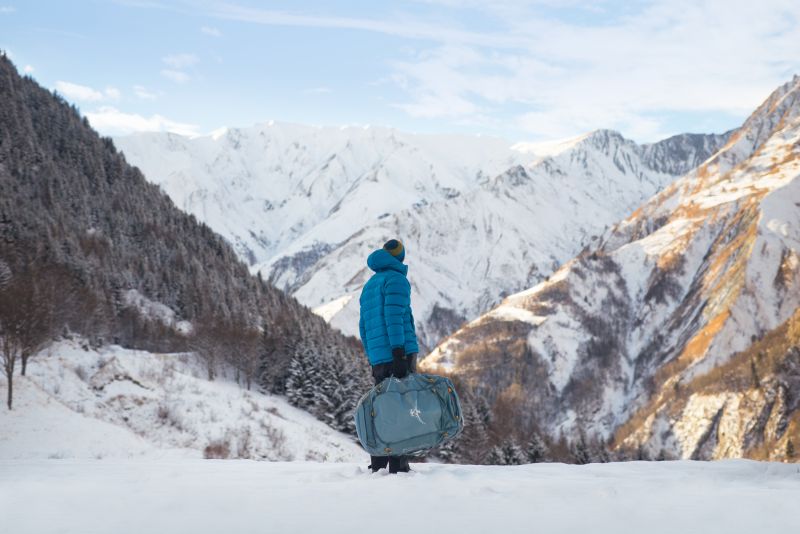 When you're taking on an exciting microadventure, you'll want to make sure you're properly equipped. The new Osprey Transporters are the perfect companions. They're a range of lightweight expedition-style duffel bags which are water-resistant, durable and are hardy enough to take on your adventures head first.
The Transporter 40 is small enough to take as carry-on luggage for standard EU flights and, as with the full Transporter range, it features convenient dual carry handles. This means you can use it as holdall or easily convert it into a rucksack to make easy work of carrying your gear over longer distances.
To find out more about the Transporter range, head over to the Osprey Europe website.