"DON'T CALL ME AUNTIE!"
2 Travelling AUNTIES have been living the VANLIFE for longer than they ever dared DREAM. Twenty months into a year-long trip, they're smashing STEREOTYPES with every mile on the clock
In September 2019, Noor (Norah) Soab and Susie Chua, two Singaporean women in their 50s, sacked off the 9-5 to travel across Europe in a campervan. It was meant to be a 12-month trip. Twenty months later, they're still on the road.
When I speak to Norah and Susie in late March, they're in Alanya, a resort on Turkey's Mediterranean Riviera. It's a Covid high-risk zone but "more chilled" than Italy and Greece. On a new-normal day here, the beach is full, the restaurants half empty, and the locals wear masks and stick to social distancing guidelines as they go about their business. Today, though, the Sunday curfew is in place, which means essential trips out only, but they found a café for breakfast. Now they're back in their campervan, where they've spent a lot more time than they ever expected.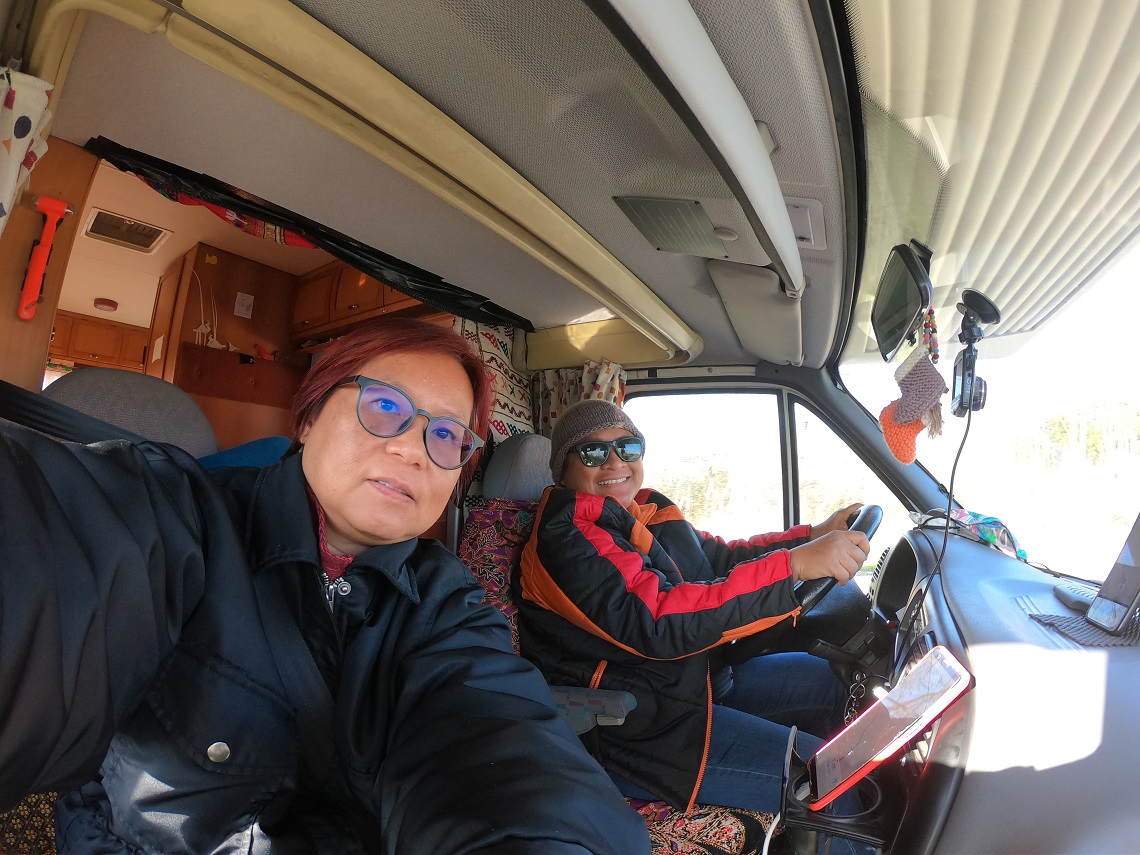 Their original plan was to fly to Amsterdam, buy a van, drive through the UK, Ireland, France, Spain, and Portugal before making a call on whether to head to Morocco or Turkey for winter. The rest of the trip was to be spent exploring Eastern Europe and Scandinavia, then heading back to the Netherlands via St Petersburg, to fly back home. But the pandemic had other plans and they spent three months locked down in a Moroccan campsite.
We kick off our chat with a quick tour of their van — nicknamed 'Van Garang', which means fierce or fearless in Malay. The lounge at the back is permanently converted into a double bed. There's a compact shower room, another lounge-come dining area and a kitchenette stocked with sesame oil, spices, sweet soy sauce ("you can't find it anywhere") and dried shrimp and anchovies brought out to them from Singapore by a friend a few months back.
It's all very practical, but everything here also tells a story. Paper cut-outs and an origami crane given to them by kids in Morocco are tacked to the wall above the table. A wall hanging was a gift from a Singaporean they met by chance in Macedonia. The curtains were made for them by a German woman in Morocco. The fish-eye ornament was bought from a man in Turkey who was hassling Susie to marry him. On the floor are colourful carpets that they bought in Morocco for Susie's niece but ended up using as their stay in the country dragged on.
It's not the sort of style typically associated with a Singaporean 'Auntie'. And that's exactly why Norah and Susie adopted the name '2 Travelling Aunties': to subvert a Singaporean concept that's both deferential and disparaging. In Singapore, the term 'Auntie' is used to describe a woman over 45 years old. She's past her prime and has little to do other than gossip, cook, obsess over Korean TV dramas, and elbow her way through the sales. 'Auntie' is an outdated busybody from a lower income bracket, with no sense of style and nothing of interest to say or do.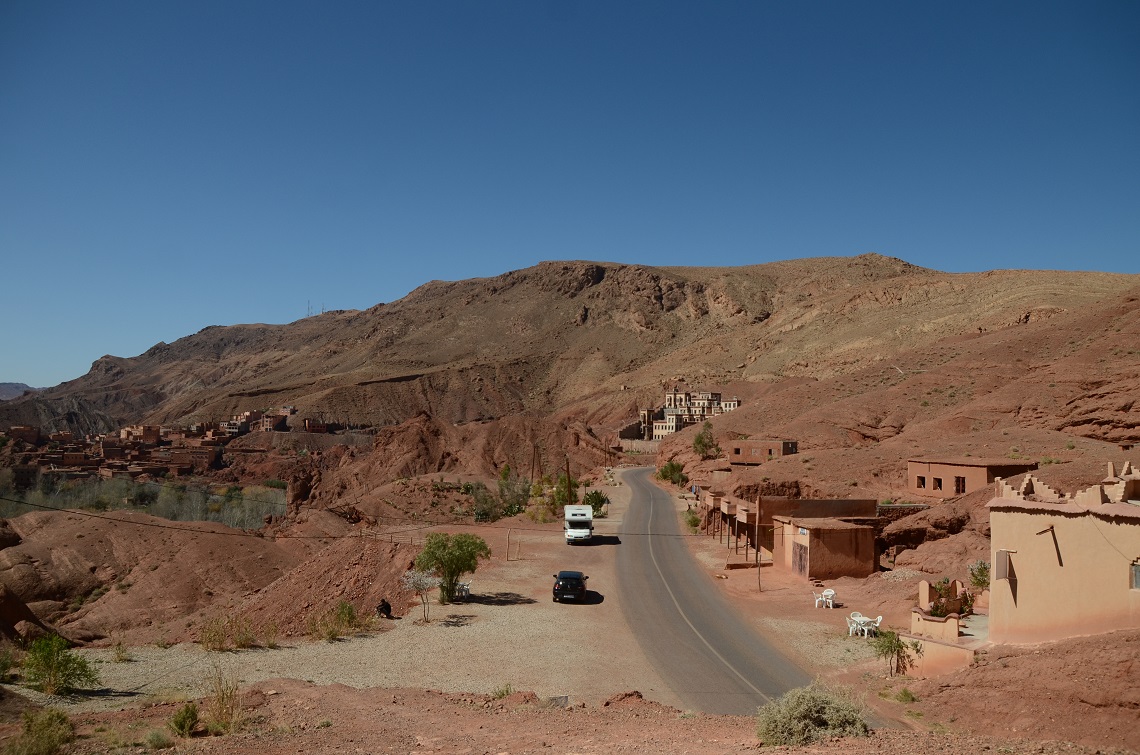 Although they fit the demographic on paper, 'Auntie' is a million miles away from the way Norah and Susie — and masses of other middle-aged Singaporean women — live their lives. By calling themselves 2 Travelling Aunties — a move that they worried could backfire — the couple has captured the zeitgeist among many women around the world who have grown up having it all but are noticing that the volume is being turned down on them as they become Women of A Certain Age.
Fortunately, these women, like Norah and Susie, are more than ready to rebel against that silencing. "We didn't know whether the name would catch on," says Norah, "but a lot of our more mature friends said, 'You know you are an Auntie, just claim it.' We didn't set out to change the world, but I think as we go along, we realise that a lot of people are looking at us like that and we have to own the word even more."
How do you feel about the concept of the 'auntie'?
Norah: I used to cringe at people, especially strangers, calling me Auntie. Raised in a big, traditional Malay and Muslim family, there is even more pressure for me to act or dress my age and so on. Technically, I was an aunt at 16 because of the birth of my nephews and my nieces, so I've always been called Auntie, but as I got older, I was very aware of the other concept of Auntie and I really dreaded it.
It's like if you're unmarried in your 40s your life should revolve around your family and your extended family. I have a big family and I'm the only one not married, so it is my duty to look after my parents. But it's like, why am I looking after my parents? They have eight other children! I was dreading becoming an Auntie because I wanted to live my own life, not live it for other people.
As I got older, I started to own the word. I challenge the very idea of 'auntieness' by colouring my hair red, wearing washed-out jeans and Dr Martens boots. I was very aware I needed to be an Auntie on my terms.
Susie: It's often a derogatory and demeaning way of addressing someone, although it can also be a sign of respect for an older person. I don't let it bother me as age is just a number, Auntie is just a title except it reminds me that I'm growing old. By calling ourselves 2 Travelling Aunties, I was just poking fun at the name to show that this is what a real Auntie is.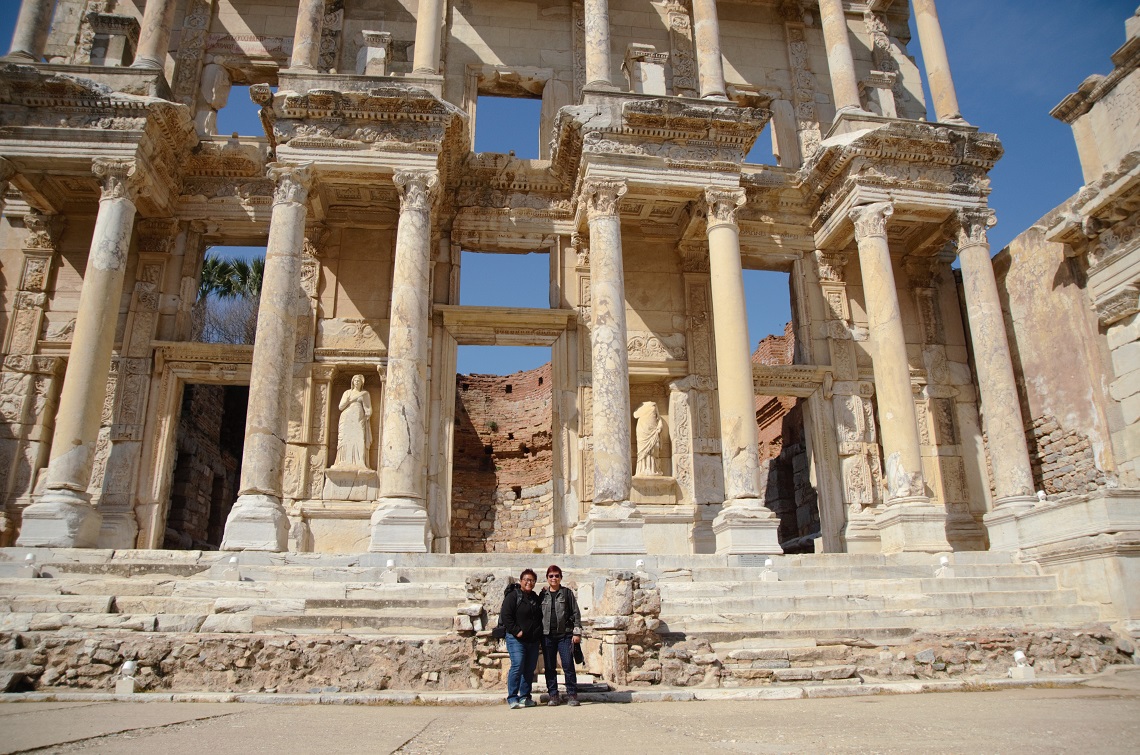 What made you want to pack it all in to travel?
Norah: I've always had itchy feet, waiting for the 'right' time to travel. So when Susie planted the idea of long-term travel in a vehicle, I ran with it.
Susie: It was a slow-burn idea until we met and it ignited. It was on my bucket list to do a road trip and I didn't want to travel on my own. I met Norah, we got along well, and I discovered that she'd done a road trip in the USA. When we went for a holiday in Jogyakarta, I saw a Unimog [a multi-purpose, all-wheel-drive medium-sized truck] from Switzerland and pointed it out to Norah. She got fascinated with how it came from Switzerland to Indonesia. She did some research and realised that there's a whole vanlife community out there. She then planted the idea that we could overland in Europe.
How did your family and friends react to your decision to travel?
Norah: I didn't tell my family until about a month before we left. They said the usual: 'What about work?' 'What will you do when you come back?' 'How are you going to support yourself?' They were concerned but resigned to the fact that I will do what I set out to do, with or without their blessings. My friends were excited, happy, and even envious that I was embarking on an epic trip that they can only dream of, or which they can't even picture.
Susie: My family are fine with my decision as I am old enough to look after myself! My friends envied my decision and courage to carry out my plan.
Why is this trip important to you?
Norah: It means freedom from stifling city living bound by conformity and uniformity. Home is when I am on the road and I am finally living. There's more to life than your own four walls. We've been bombarded into thinking that happiness and success mean a roof over your head, and a fancy night out on the weekend is the prize for doing the 'right' thing, sticking it out at a job that pays the bills.
I am doing this because I can and I should. It's really confusing to me because Singapore is such a modern society but at the same time, we are so conservative. Sex between two men is still illegal and punishable by law (although nobody has been prosecuted). We are still entrenched in our traditional family values. So, especially for women, if you're not married in your 20s, you are seen as passing your prime, even more so when you're above 30, and especially so when you're 40. And particularly for me, coming from a traditional family, there is even more pressure to conform — even wearing washed-out jeans is controversial. So embarking on this journey is out of this world.
Susie: Life cannot be just about going from a cubicle with a computer to a concrete block. I do it to see the world, live and breathe nature and life outside of the box.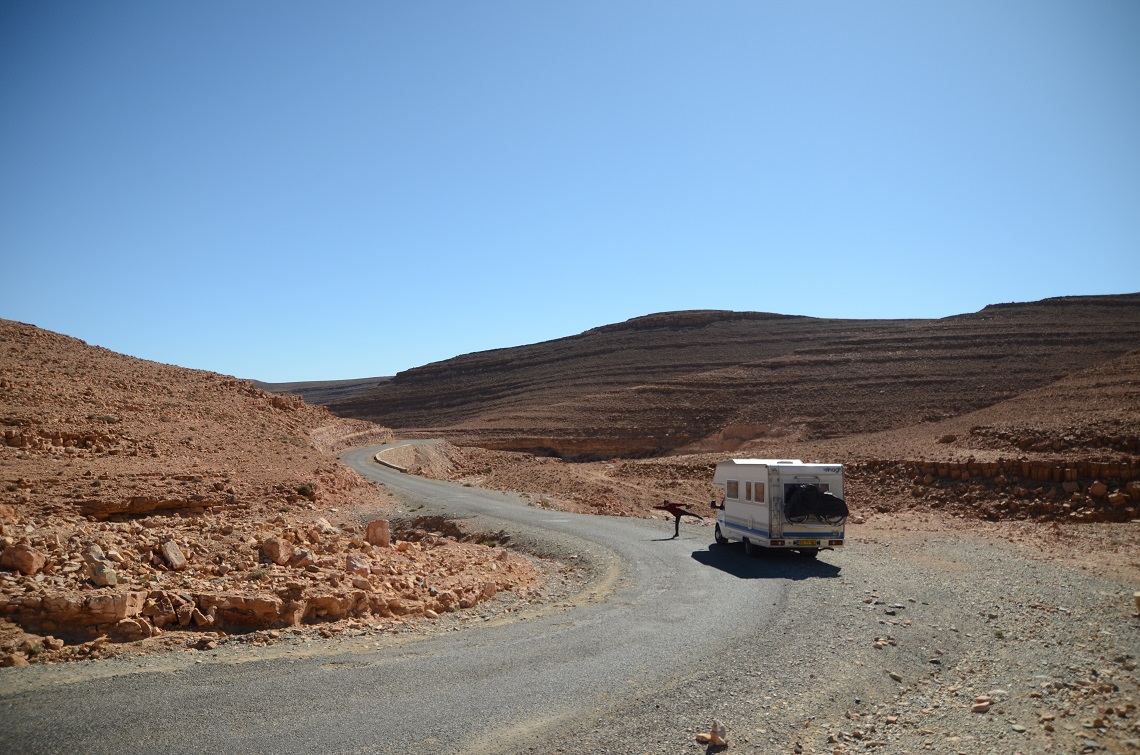 What places and people have had the biggest impact on you so far?
Norah: We were driving at The Burren in Ireland, a karst landscape of bedrock, cracked pavement with cliffs and caves and a road that runs for miles and miles. There were hardly any other cars or people around and I was transported into another world. To me, the landscape was barren, nothing but pieces of rocks, yet so beautiful at the same time. I remember thinking to myself, 'What have I been missing all my life?' (It was only the second month of our travels!)
There are too many places that have impacted me, humbled me. Simple to say that when I am in the grandeur of nature, like the Atlas Mountains, Isle of Skye, The Burren, Sahara Desert or in the valleys at Tamtatouche in Morocco, the Algarve in Portugal or even in the thermal springs in Italy, I feel that I am truly at home.
Susie: The people I meet on the road who are doing this full time are so awesome. They dare to do what they dream of and love their lifestyle. Morocco is a place I will never forget. It's charming and I was there for seven months, half of which was spent under lockdown in a campsite in the far south with a majority of French people. I learned a little about French politics and made some great friends. The fact that there are people over 70 and still driving on their own from Europe to Morocco has shown me that I can also do this even when I am in my 70s.
How has the trip changed you?
Norah: I'm a more confident and happy person. It has strengthened my belief that no matter where we're born, we are more alike than different.
Susie: I'm more relaxed; I smile and laugh often. I used to get so stressed out by work and office politics I had to go for a weekly massage that did not make me feel any better. Now, I am a happier person.
Follow 2 Travelling Aunties on YouTube and via their website, www.2travellingaunties.net.
---
WHO'S WRITING?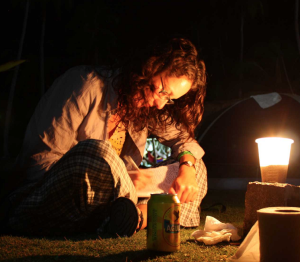 Emma Fast-Field is a travel writer specialising in UK travel and tourism. In the past, she's travelled overland from Holland to Singapore via Mongolia solo, then around the edges of India and from Rio to Winnipeg. Nowadays, epic overland journeys are harder to plan with two tiny routine-lovers in tow, so she mostly gets her kicks outdoor swimming, exploring the UK, and interviewing remarkable people who have made adventuring their way of life.