RUNNING WILD
Ultrarunner FERNANDA MACIEL has spent her life IMMERSED in nature. From growing up amid the mountains of BRAZIL and becoming an environmental LAWYER, to undertaking EXTREME challenges like running up Mount Kilimanjaro and Aconcagua, she's an athlete whose PASSION is rooted in a deep CONNECTION to Mother Earth
Running alongside her brother, chasing the nearby river that flowed down to a waterfall, eight-year-old Fernanda Maciel never imagined that those feet would carry her so far. "I lived in Belo Horizonte, Brazil, which is a beautiful place because of the scenery and the mountains," she recalls. "I distinctly remember this love of nature. It's something I just knew in myself. I felt like I could be myself in nature, and that running fast made my body feel good. I always ran everywhere from a young age. Being outside all the time and having no patience to walk to school or get a bus — my family were pretty confused why I'd prefer to run 6 miles every day!"
MANY TALENTS
Despite her love of being outdoors and running, Fernanda didn't take it up immediately. Instead, she became a gymnast, training four hours a day and travelling the world to represent her country in high-level international competitions. "Training and competing in gymnastics at the age of 10 in the USA was very special," she smiles. "I am super grateful to have had these opportunities, because I think it prepared me better to be the athlete I am today, while also giving me that sense of freedom and adventure that has made me the person I am today."
As well as gymnastics, Fernanda became accomplished in other sporting disciplines while growing up including Jiu Jitsu and Capoeira*, thanks to training and guidance from family. "My father and grandfather taught me well in martial arts," she reveals.
"The one thing I drew on from Capoeira is that, you feel good, you feel bad, but everything will pass. It's something I apply to trail running, because the pain is excruciating but only through mental strength can success be achieved in this sport."
Her inherent mental and physical resilience stood Fernanda in excellent stead as an endurance runner from the outset, so much so, in fact, that she was unprepared for success in the beginning. "When I gave up gymnastics as a teenager, I went back to my first love, which is running, and surprised myself when I started winning. But the weird thing is I never actually thought this would be my future career!" she laughs. "The money wasn't much, because I was a young girl, but running 5ks, 10ks, and half marathons, I didn't need to train hard. I was getting some money, and I felt great, which made me really happy. I gradually got this realisation that, I am actually really good at this, and I think I am talented, which wasn't quite there at the start."
THE RIGHT TRAIL
Alongside the satisfaction of excelling at a sport she loves, the opportunity to do it outdoors, immersed in breathtaking landscapes and engaging with nature, is something that's always been important to Fernanda. "I've always had an unusual affinity for nature," she explains. "My feelings run very deep, and as I got older, I knew that I had to protect it. It's what inspired me to become an environmental lawyer and to work in environmental energy, but when I was working, I found I lost interest in the job because of the hours in the office and the political nature of it."
"I got into trail running because I love the challenge. For me, this sport meant I was closer to what I was passionate about in nature and what drives me is having a true connection with it. Dedicating myself to it to a level when I could be sponsored by The North Face was a dream."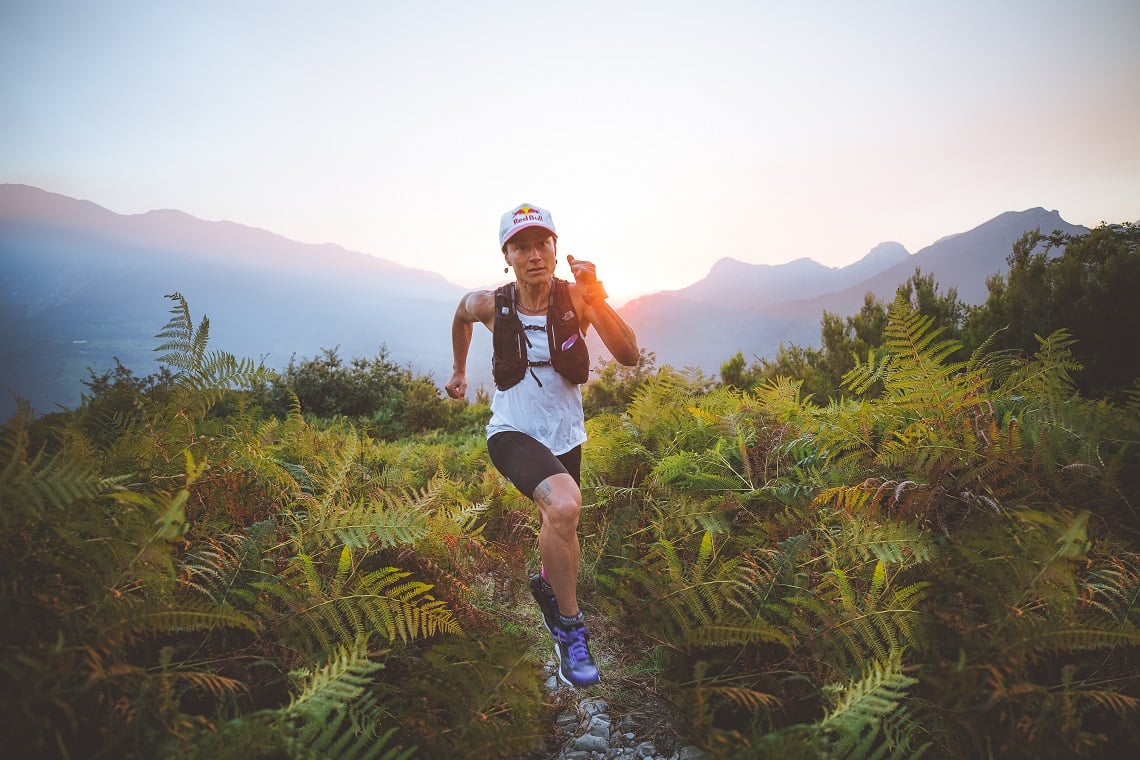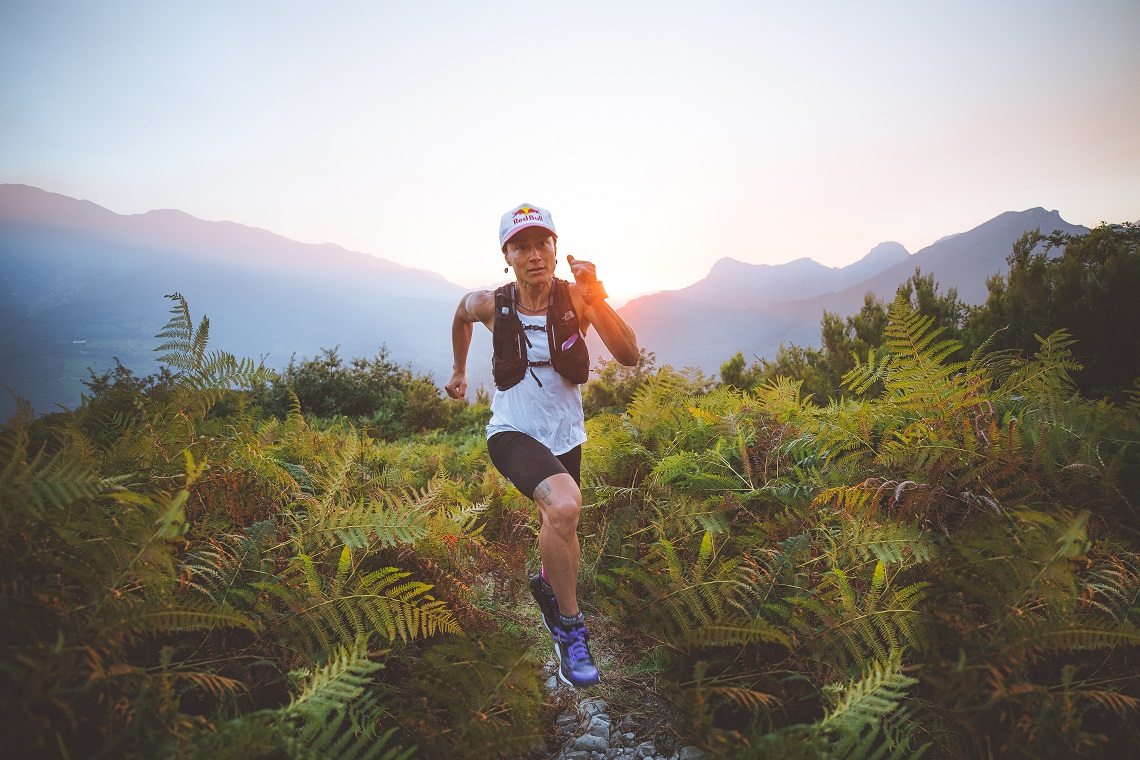 Fernanda became an official athlete for The North Face in 2016. Since then, she's achieved unbelievable feats and set staggering world firsts and speed records in some of the most challenging environments on Earth. Her White Flow project, which aims to promote awareness of environmental and social issues around the world through extreme endurance challenges, has seen her take on the Camino de Santiago (a 535-mile trail through northwest Spain, which she completed in 10 days), the favelas of Brazil, and the mountains of Nepal.
In 2016 she became the first female to run up the entirety of Argentina's Aconcagua mountain (6,962m) and the following year, she set a female record up and down Mount Kilimanjaro (5,895m) completing the run in just 10 hours and 6 minutes, shaving nearly three hours off the existing record. She took on Elbrus (5,642m) in 2019, summiting and descending Europe's highest peak in just 7 hours and 40 minutes.
"When I realised my talent in Ultra Trail races, I felt more prepared and inspired to try to run higher," she reveals. "Being Brazilian, Aconcagua was very important to me because it was something close to my heart as the highest mountain in the continent of America. I had to learn to go slowly so my body would adjust to the altitude and pressure without oxygen. Aconcagua was the hardest for sure, with the altitude sickness, weird weather, strong gusts of wind, snow, cold rivers and rock avalanches. But it was also beautiful, and I exceeded all expectations on what I was capable of. I thought about giving up but my mind stayed strong, I couldn't believe how I felt after, it was pure love."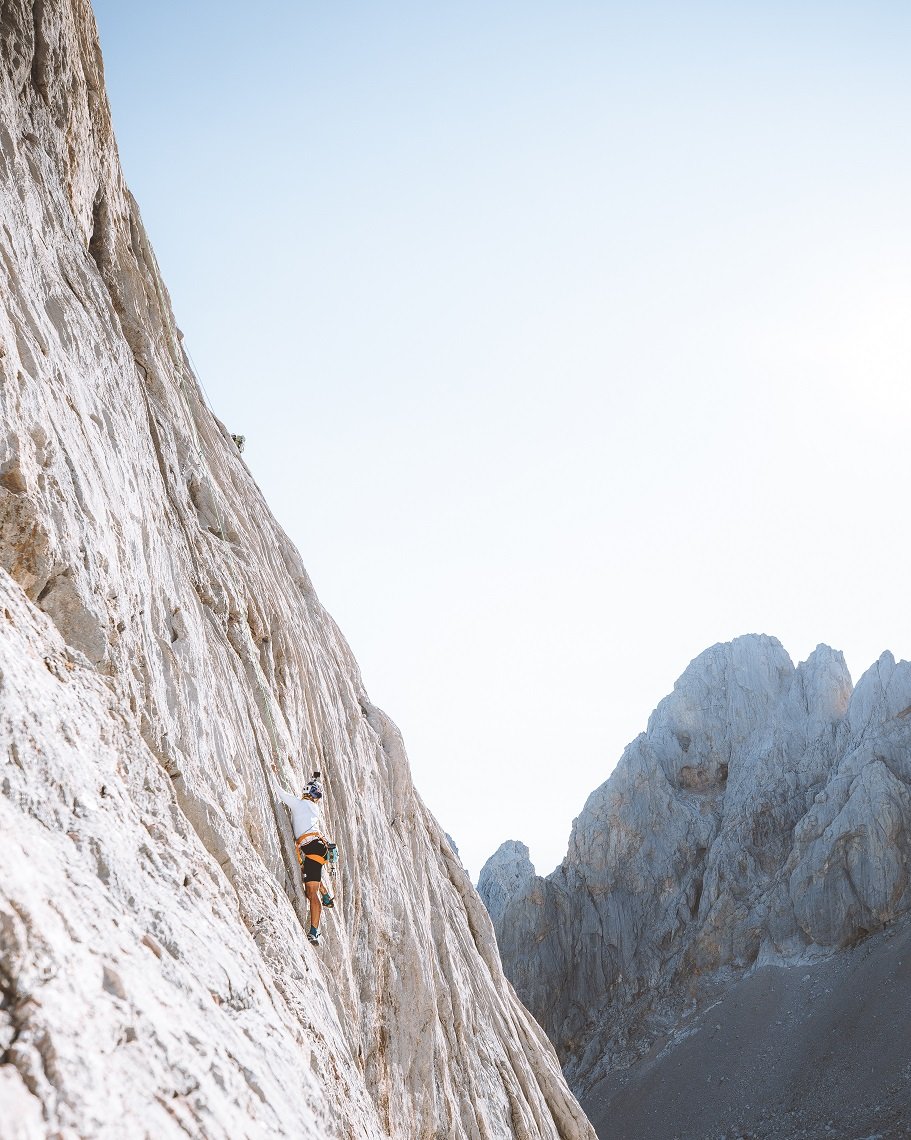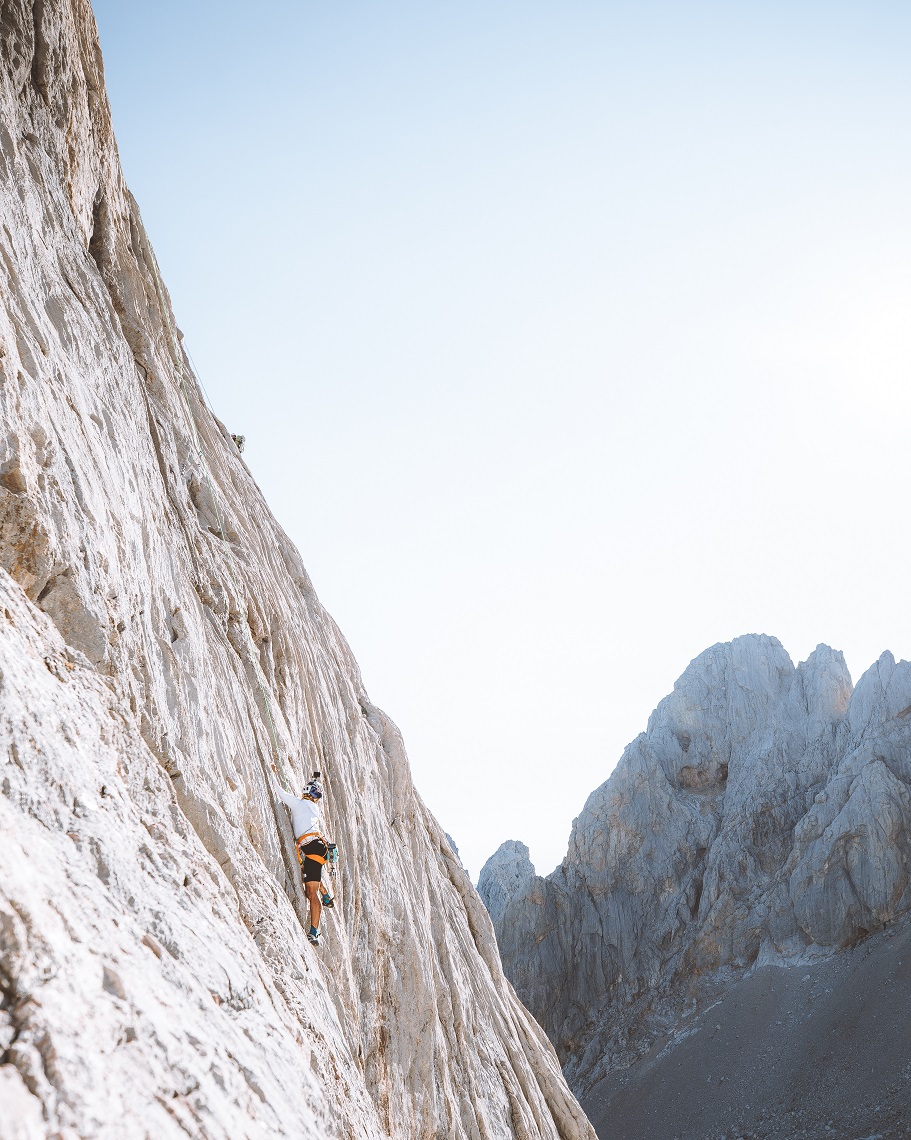 "[Kilimanjaro] was a different challenge, with forests, rock avalanches, mountain terrain and also very high altitude. Doing that one, I used my experience from Aconcagua to better myself, as I could adapt to the altitude better. It was easier for sure because [Kilimanjaro] is not as high, but the avalanches scared and surprised me."
So how do you prepare your body and mind for what most would consider an utterly impossible feat? "Training is difficult," Fernanda admits. "A lot of running every day and cardio preparation, but also unusual things, like yoga and meditation." (Fernanda hasn't watched TV since 2005 and occasionally goes on 10-day silent retreats). "These things help the body in teaching you breath control while running and staying calm in the moment," she explains. "For diet, I eat a lot of carbs for energy, and mineral salts with water to keep me hydrated."
"No amount of preparation can help with all the pain and mental weakness you get in each race. It is suffering in a way. Running for a few hours, it's not too bad, but after 20, you feel sick, your stomach is hurting, and your legs feel heavy and weak. I just try to enjoy it to the maximum in those brief moments when I feel super good in the race because I know it will pass. During all these races, there are bad and good moments. Just like in life there is no such thing as a good moment that goes on forever, but that is what fascinates me, when you face those obstacles, and have the courage to overcome them."
NARANJO
For her latest project with The North Face, Naranjo, Fernanda set out to cover the 52 miles and 6,000m of elevation gain from the Spanish coast to the summit of Naranjo de Bulnes (2,519m), one of the country's most famous mountains that make up the Picos de Europa. She completed the feat in just 14 hours and 47 minutes, stepping out of her comfort zone to try her hand at climbing, something she admits added another dimension to the challenge. "Naranjo was a very interesting project," she muses. "Mixing two sports so different is an amazing challenge. Running on the famous Picos de Europa mountains in Spain are beautiful. I am grateful that The North Face captured the film and gave me an opportunity to do this, because it is something I was really passionate about."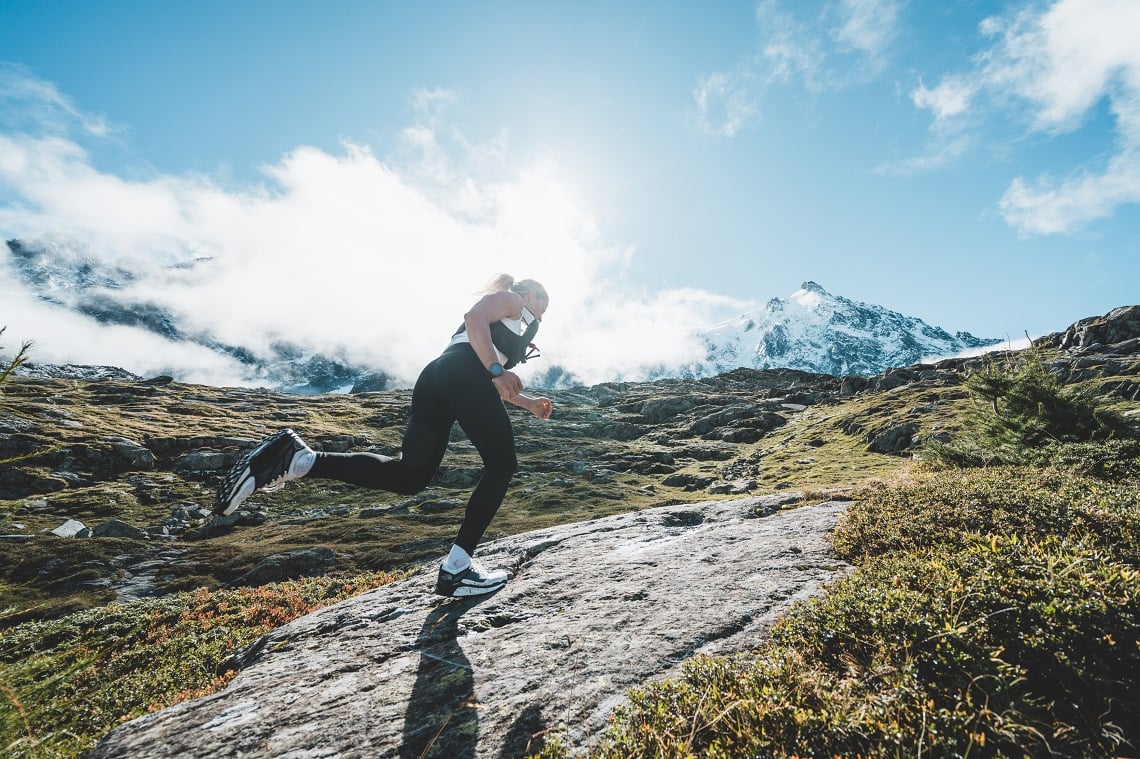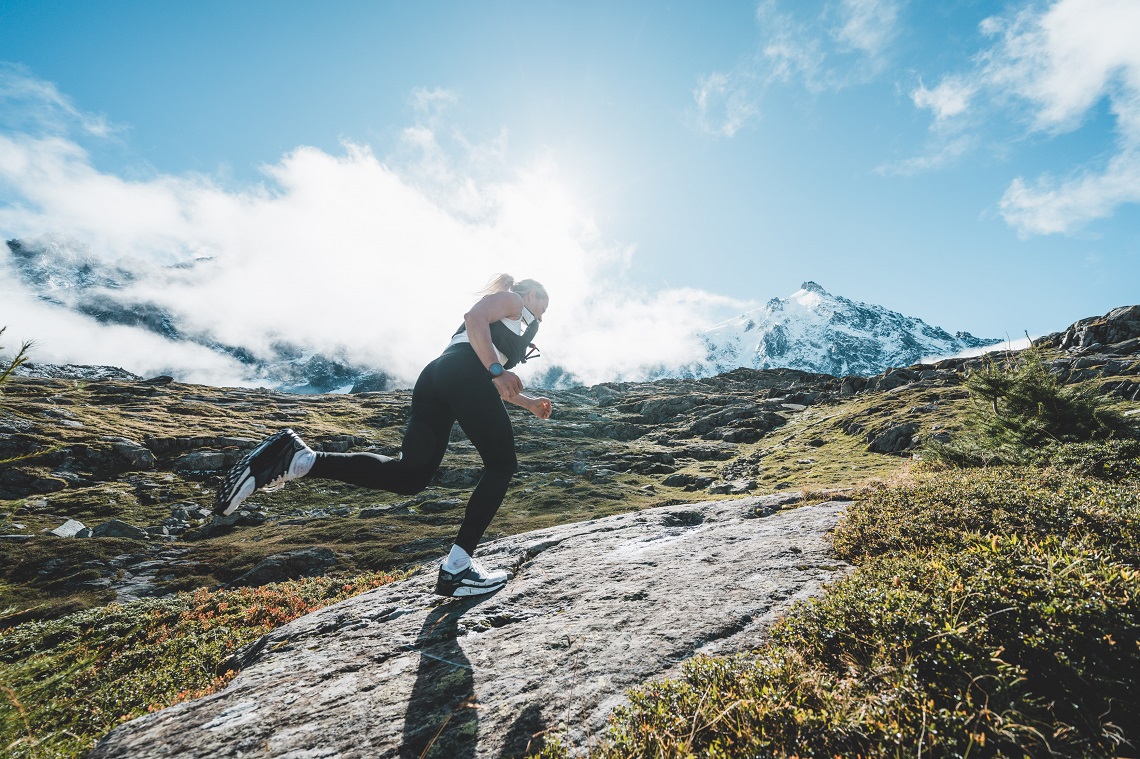 Despite having little climbing experience, Fernanda made the 200m ascent of the Via Directa De Los Martínez in just 1 hour and 7 minutes. "I am not a rock climber, so it was super challenging for me," she says. "Running and climbing for nearly 15 hours with my friend Eneko Pou, a rock climber, was incredible; he is a legend in this sport and it was an honour. We went on the rock-climbing journey together. He gave me so much confidence during our climb, and when we got to the summit, I remember just hugging like crazy. Running and climbing are so different. You have to run fast, and climbing is so technical and uses slow movements. It was amazing to balance that.
"The toughest part was just before we arrived at the base of Naranjo, which involved [traversing] a scary ridge at night. Not seeing and running fast on that ridge was tricky. The way to train for it is doing some rock climbing and running on the expose ridges. I live in the Alps, and it helps me to find these kinds of landscapes for running."
Having achieved so many incredible firsts, it's hard to believe that Fernanda has many more feats to accomplish. But the athlete is driven by a passion that far outweighs the quest for glory. "Running 20-hour races or doing challenges like Naranjo, I do it for the physical challenge, but also more the mental to see how strong I am," she asserts.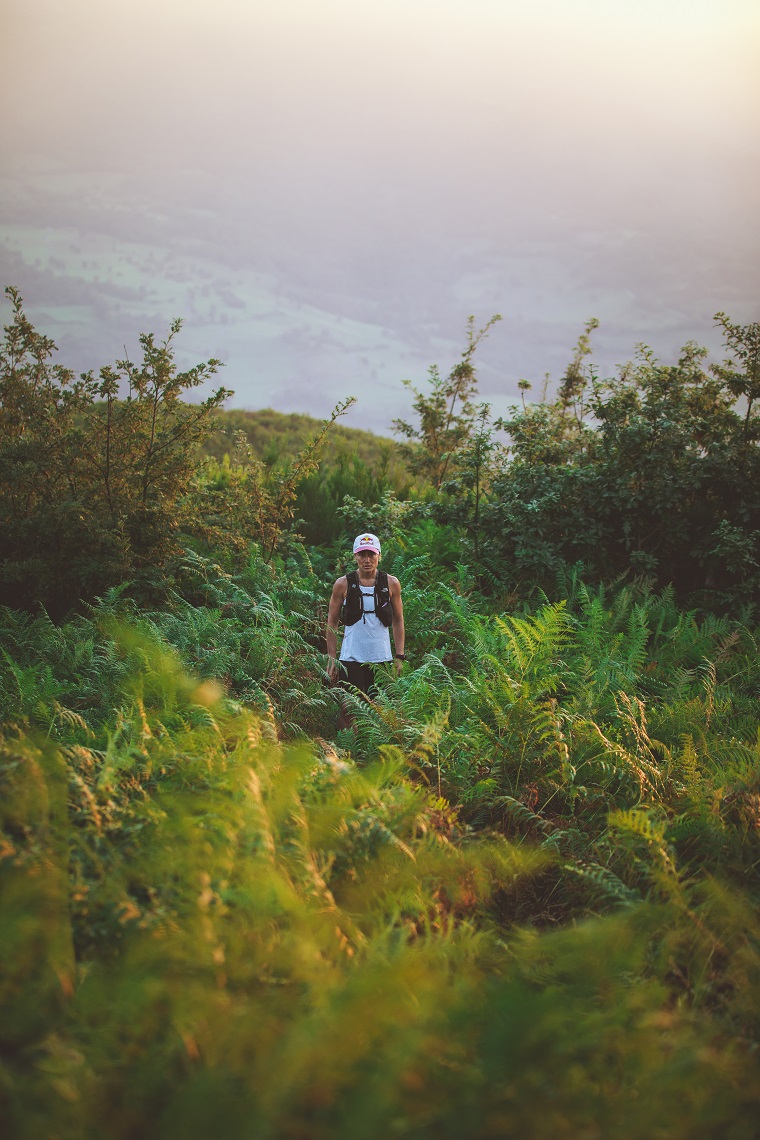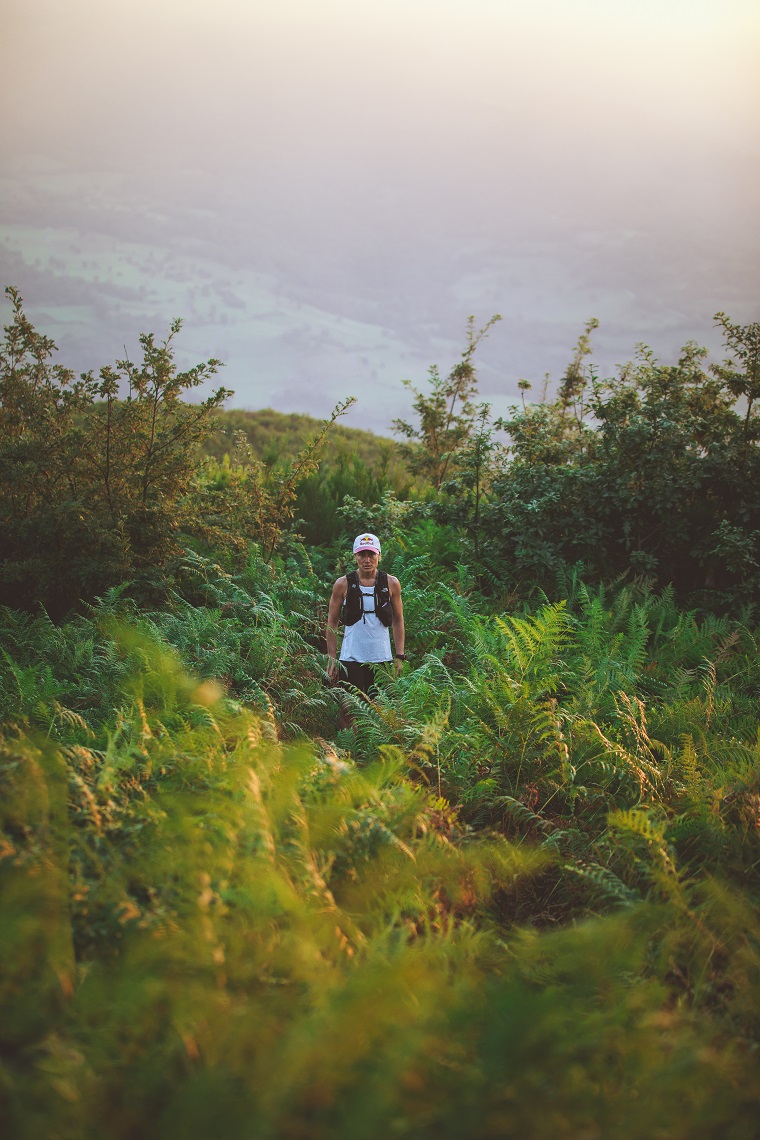 "To achieve it, it's incredible, I am grateful and happy to know I have no regrets in my life. And in doing these things, I am also with nature and seeing the most beautiful places, which makes me happier than anything. When you are in the moment, there is only silence and nature. You observe the moment and realise how lucky you are to be doing what you are doing. I don't want to stop experiencing these things that are so unique and beautiful.
"I left law, but I've created a personal socioenvironmental project where I can keep working with some foundations to help our environment. Through White Flow, I continue to hope to advocate for the rights of nature using my platform now. The purpose of life is to discover your gift. The work of life is to develop it. The meaning of life is to give it away. If I can be a positive role model for runners, I am living my biggest dream."
And what dreams does she have for the future? "When I started in Jiu-Jitsu, I really wanted to prepare for MMA, but as I wanted to focus on being a lawyer, running was the best sport I found to be able to do everything I wanted to," she reveals. "Every sport provides a thrill. Paragliding solo, for example, I feel tranquillity and freedom. But I identify a lot with the sensations of maximum effort and struggle, so I believe that being able to fight in the arena, the real MMA fight would be really challenging and a unique feeling — maybe I'll be able to try this discipline in my next life!"
Check out Fernanda's The North Face film Naranjo on The North Face's YouTube channel or follow her on Insta: @fernandamaciel_official