DAVE'S NEW WORLD
Adventurer and community creator DAVE CORNTHWAITE made a name for himself with EXPEDITION1000, his lifelong quest to make 25 journeys, each one at least 1,000 MILES long and each one using a different form of NON-MOTORISED transport. Not bad for a man who used to spend all his spare time playing PRO EVOLUTION SOCCER from a pile of bean bags
I caught up with Dave from his latest venture, a sustainable campsite and community in Lincolnshire. Settling in one place might seem out of sync for someone who long ago learned to thrive on movement but, as Dave explains, it's a natural progression when bringing crazy ideas to life is the thing that gives you the most joy.
"My 25-year-old self would be delighted just to have reached the age I am now. It's been an overwhelming 16 years. As kids, we're taught to aim for the house, the picket fence, the family. I didn't think to question that until my mid-20s when I had been through the school and university process and had a job as a sincerely awful graphic designer. There had to be a better way to spend my time, a way that wasn't wed to the nine-to-five, the Monday-to-Friday and putting money into someone else's pocket. I got no satisfaction from the life I was living. I felt worthless.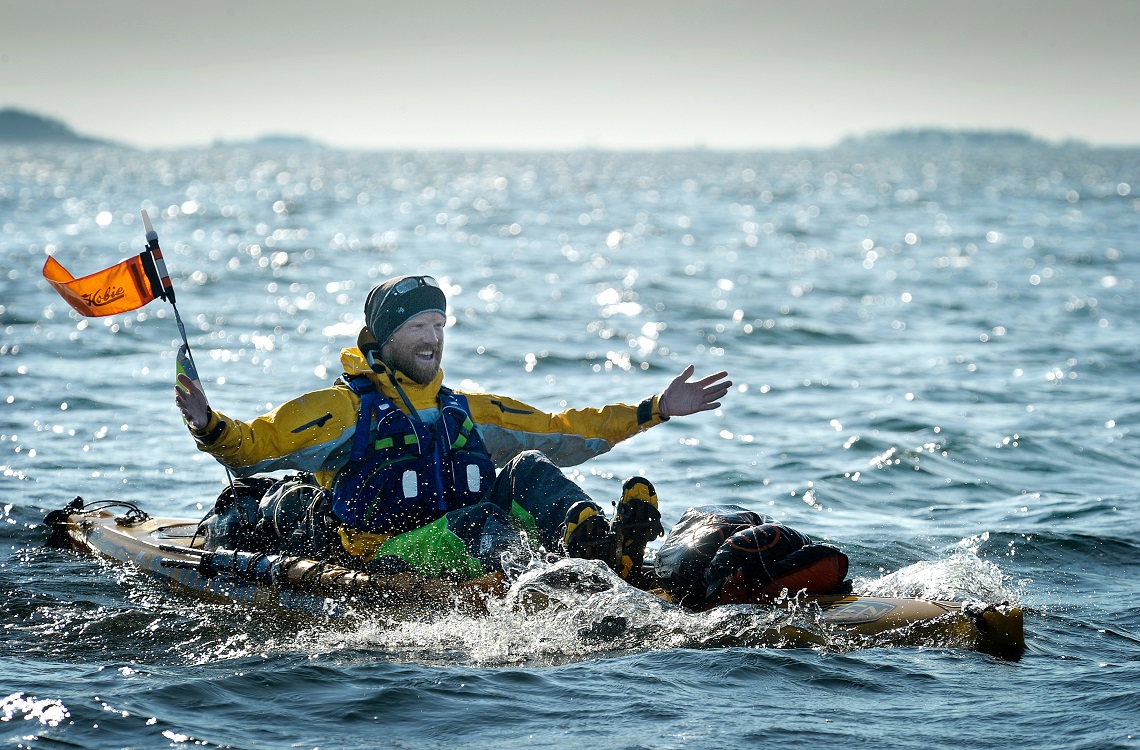 I drifted between total boredom and anything I could do to escape, which back then was a video gaming habit conducted from two sofa-sized bean bags stacked on top of each other. That was my nest for five years.
The other option was to not carry on. I can talk about it fairly unemotionally now, but back then, I wasn't sure what living was meant to offer. Sometimes you have to go to those really dark places to jump out the other side. I thought, 'I've got absolutely nothing to lose, I can't really go lower here so let's see if there's another way.'
FORMATIVE YEARS
So, I quit my job and skateboarded from John O'Groat's to Land's End and then across Australia. I wanted to break the world distance record on a skateboard, but it turned out that it wasn't breaking the record that was important to me. It was the realisation that there's so much power in having an idea and going for it, even as a complete beginner. It doesn't matter if you fall by the wayside, or it doesn't quite work out how you envisioned it; it's worth trying because it opens so many other doors. And skateboarding across Australia was the first door in this huge wall in front of me. When I went through, I found many more doors on the other side, and each one opened a bunch more.
A couple of years later, I went back to Australia and paddled the Murray River. That was when I realised that adventure was something I'd love to carry on doing. It brought me to life like nothing else ever had. I loved the real simplicity of that trip, and I found an affinity with water that has stuck with me ever since.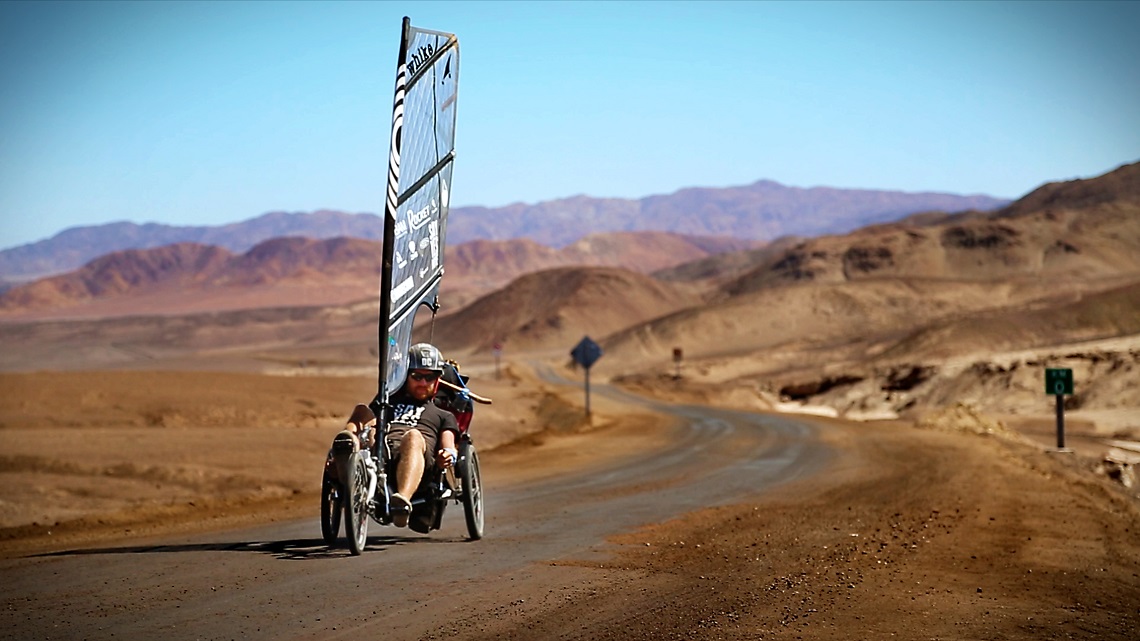 EXPEDITION1000
It took about five years for the idea for Expedition1000 to come to me. After I finished the Murray, I was trying to figure out how I could make a living. I wanted my own project to dabble in, something that united my first two big trips in Australia with a life project that put me in charge, with no pressure. Expedition1000 was the answer.
Since 2006, I've completed 15 of Expedition1000's 25 journeys. I've sailed 3,156 miles from Cabo to Hawaii, swum 1,001 miles along the Missouri River, scooted 1,052 miles through Japan and ridden a Hase Pino tandem with my now-wife, Emma, for 1,006 miles along the Danube Path.
I've travelled by Whike (a recumbent tricycle-sail combo) through the Atacama Desert, by ElliptiGO* from Liverpool to Nice, and by bike-car from Memphis to Miami.
In Norway, I broke the world record for the longest distance by water bike, but I'm not interested in the records, or racing. I do it because the trips are my soul food. I like the process of travelling slow, getting stronger as the weeks go on, and meeting people along the way.
My fourth trip, paddle boarding 2,404 miles along the Mississippi, was magical. I was 32 years old and that's when I figured out how to move on in a more sustainable way, both for myself and the people around me. That sliver of water, cutting through Mississippi, Louisiana, Tennessee and Arkansas, is my favourite part of the planet. It's beautifully wild but, for me, it's the people that make it.
PEOPLE PERSON
I've been travelling for the best part of a decade, and almost every day on my trips I met a complete stranger who would instantly become a friend. When I was a kid, my dad was in the Royal Air Force and I never had a strong network around me as I moved schools a lot. I was good at making friends fast but awful at keeping them long term. I was also bullied in secondary school. On the whole, I was a pretty lonely kid and that must have had some kind of impact on how I feel about being around people. Nowadays, I still enjoy spending time by myself but travelling has helped me see how vital it is to be surrounded by people who make your life better.
Every time I came back to London, I missed those connections I had travelling. Everybody was whizzing from home to the Underground to work and back again, heads down and with little time for anyone else. On my journeys, I experienced so much kindness and goodness, whether I was in the American South, the Australian desert, or the middle of Europe. And I thought, those kind and good people are here in London too, and I need to find them because they're my people.
YESTRIBE
My solution was simply to see if anyone wanted to come camping for a night. So, in June 2015, I posted on Facebook and 19 people turned up beneath the train station clock. We took a train out of London, got to know each other around a campfire, and slept under the stars. The next week, 25 people showed up. I loved the fact that these people had said, "I'm going camping with a bunch of strangers!" They were exactly the type of people I wanted to hang out with. It had to carry on, and so the YesTribe was born.
Five and a half years later, the YesTribe is a global community in about 30 countries. We've got a team of 90 volunteers who create free events to bring people together so they can try new things. The kind of people who come along tend to be curious, positive, and willing to share what they're going through. Our motto is SayYesMore. Community is ever so important. We can't do everything ourselves and it's nice just to chat through ideas or problems or successes or whatever has been happening. When you're surrounded by people who look out for you, you've got much less to worry about.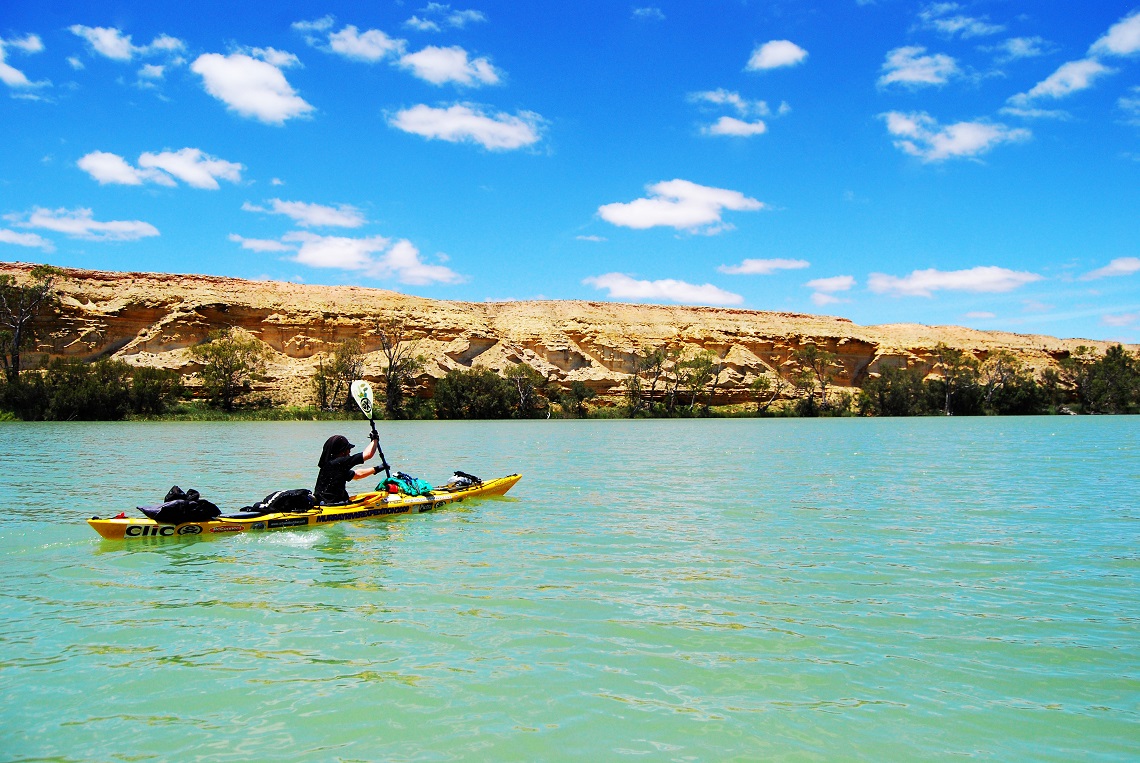 It may seem like a completely different beast, but Big Sky Hideaway, the new campsite I'm opening in Lincolnshire with Emma, is a natural progression. At the heart of everything I do is creativity; coming up with an idea and acting on it.
Ultimately, everything I think that's worth chasing is full of hope. There's an element of common sense to it, there's an element of potential joy, and it usually makes me laugh. If an idea, written down on paper or shared with my wife results in some giggles, it's worth following! Even if it's ridiculously audacious, let's do it! I love that feeling of coming up with something new and then chasing it, whether that's paddle boarding a long way down a river or starting a glamp and campsite powered by renewable energy and a strong sense of community.
SUSTAINABLE STATE OF MIND
All my Expedition1000 journeys are self-propelled but the sustainability of the forms of transport was more a happy side effect of the adventure side of things than an environmentally conscious decision. I wanted to push myself rather than drive around in a tin can. As a result, I was more exposed to the elements and to the people I met. It felt right. As time passed, a lot of the things that are so fixed in our way of life and that once seemed so normal to me — like packaging, flushing toilets and running water — now seem like an insane amount of waste.
The Big Sky Hideaway puts me in a position to use my hands to build stuff from the ground up. I've devised a design for our first compost bin. We're going to plant an acre of food and veg for us and the local community. We're working on cyclical systems that do away with the purchase and discard process. And it feels good!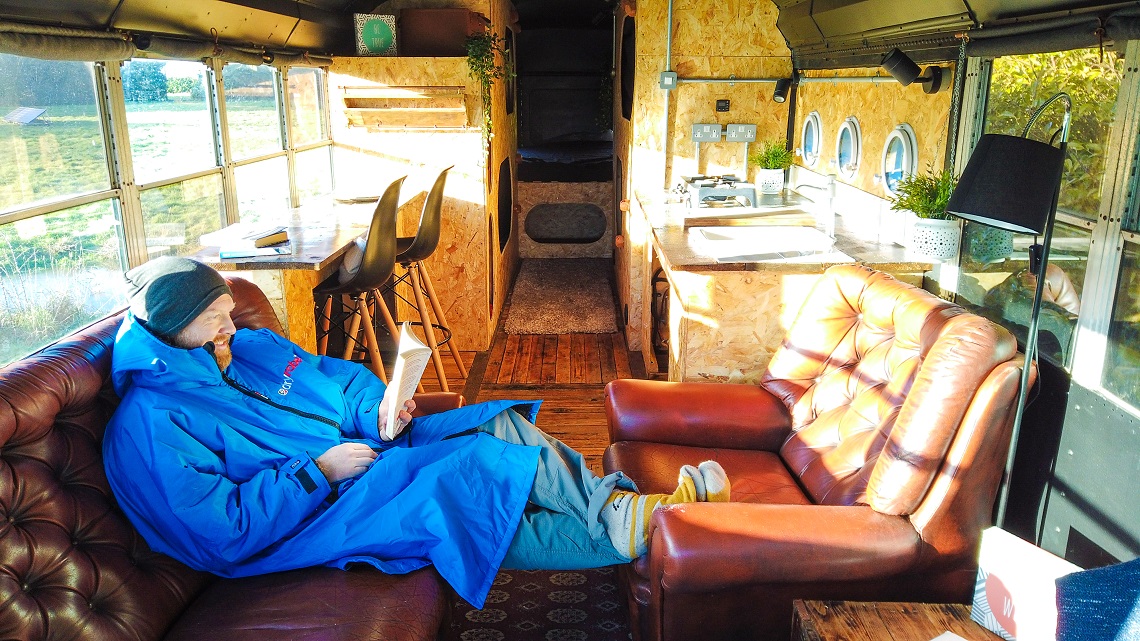 We're run by renewable power, which helps keep costs down but it's also a great example to anyone who visits of the eco-friendly things they can do, however much space they might have. I really like that learning potential.
Passing on knowledge feels natural. I've been lucky and privileged to be in a position that's enabled me to have all these adventures. The very least I can do is share my story, which I do through books, talks, workshops and social media. The most rewarding thing is when my tales help somebody else make better decisions and go off to do something meaningful.
For me, life is at its best when it's whittled down to the basics: adventures, stories, the Yes Tribe, Big Sky Hideaway. It's all pretty simple when you look at it like that."
You can find out more about Expedition1000 and Dave's other projects at davecornthwaite.com.
If you love the sound of the YesTribe, find your people at sayyesmore.com.
And if sustainable glamping and camping is more your thing, book your stay at Big Sky Hideaway (at time of writing set to open April 2021) at www.bigskyhideaway.com.
---
WHO'S WRITING?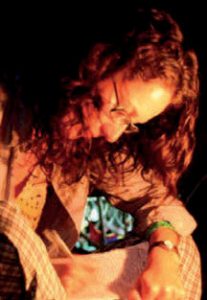 Emma Field is a travel writer specialising in UK travel and tourism. In the past, she's travelled overland from Holland to Singapore via Mongolia solo, then around the edges of India and from Rio to Winnipeg. Nowadays, epic overland journeys are harder to plan with two tiny routine-lovers in tow, so she mostly gets her kicks outdoor swimming, exploring the UK, and interviewing remarkable people who have made adventuring their way of life.